Ever wished you had a camera that takes Instagram-ready photos in a snap? Wish granted.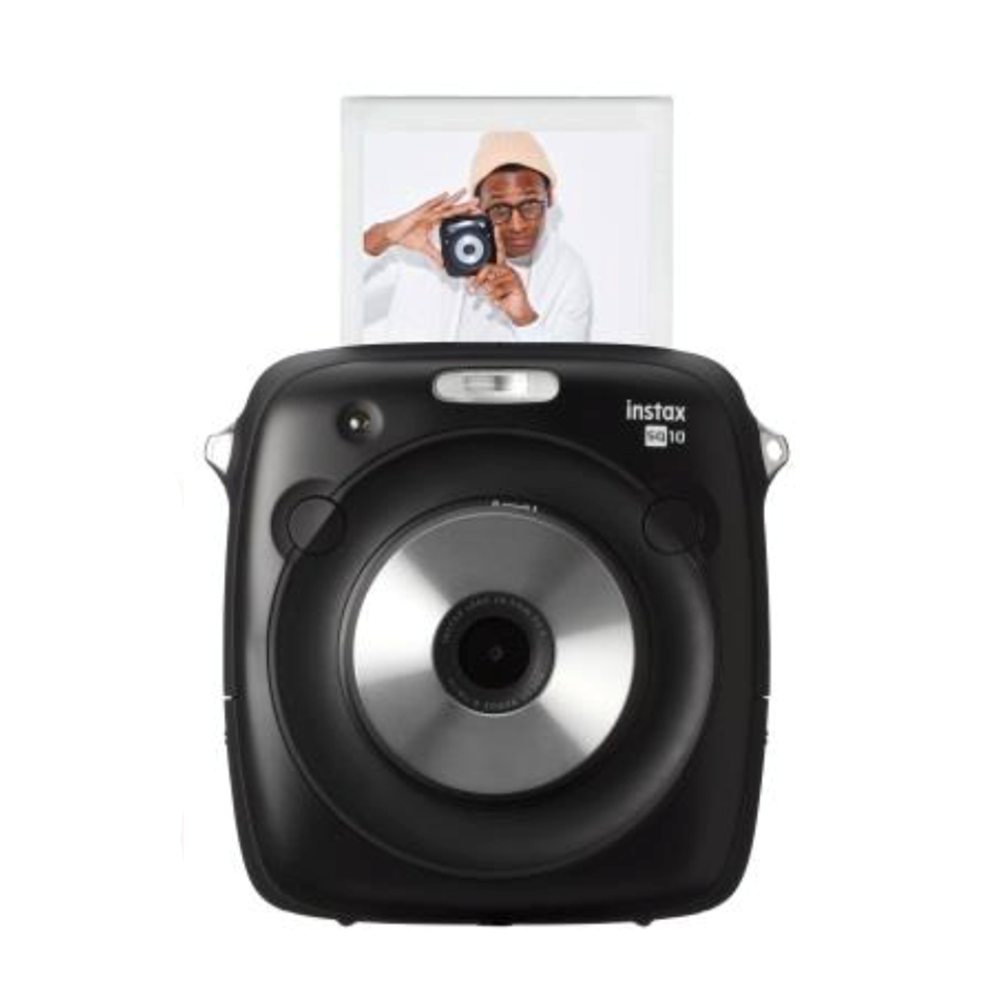 No more square cropping, no more additional apps to download–the Instax Square SQ 10 already does the Instagram-ready framing for you, plus it comes with retro-looking filters and effects that can make any photo an instant like-magnet.
These were just some of the Instax Square SQ10's features that events host and YouTube vlogger Cerah Hernandez shared yesterday evening at the launch of the 2017 SM Gadgets Fair.
The event opens the first Gadgets Fair for the SM Gadgets Hub, the SM Store's one-stop-shop for all things techie and fun. It runs until July 02 at the SM Mall of Asia Mall Atrium, with brands like Sony, Instax, Fuji, Samsung, and GoPro presenting a variety of fun and functional toys to all kinds of techie lovers. Best part? There are discounts and freebies on offer, from 15 percent off on  Braven Bluetooth speakers and Coloud headphones to a free Instax mini 7S with a purchase of the Fujifilm X T-20. Prepare your budget for gadgets.
Throughout the fair, tech experts will be on hand to share tips to shoppers and mall-goers. At the Oppo booth, for example, sales representatives are on-hand to explain how the Oppo F3 and F3 plus can raise anyone's selfie game, while at Samsung, people can marvel over the cutting-edge iris sensor technology of the Galaxy S8. A microphone that allows you to videoke with your smartphone? Magic Carry-Oke has it. A karaoke microphone that has over 6,000 licensed song titles available, all accessible by voice command? That's Grand Videoke's latest product. Hernandez herself will be back on Saturday, July 1, at 3 pm to share more of her travel photo-taking hacks using her Fujifilm and Instax cameras.
The Gadgets Fair 2017 is held in partnership with Fujifilm, Braven, Oppo, GoPro, Sony, Samsung, Altec Lansing, Coloud, Xtreme Magic Sing, Grand Videoke, Magic Carry-Oke, and PGA.
Instax photos from Instax.
Save
Save
Save
Save
Save
Save
Save