In honor of Manila Day, here are our suggestions on what to enjoy around the city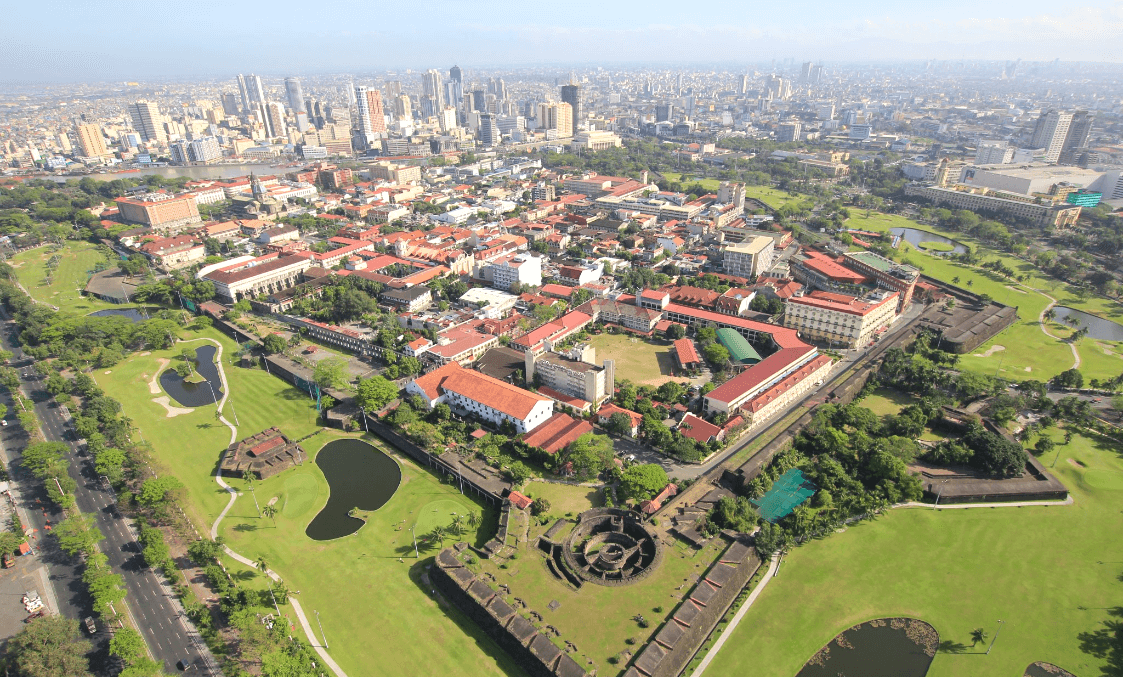 How do we love Manila? Please don't make us count the ways because it's not going to be easy.
Not only is there the bias of having our parent company named after the city (plus our office is located in one of its historical districts), but ours is a clear-eyed kind of love, expressed neither through performative patriotism nor through platitudes. Living and working in Manila have made us more closely acquainted with its problems; cite one of its virtues, and we can easily match that with one or more of its pressing issues that we've experienced firsthand.
Yet we'd be hard-pressed to find another city that reflects the complexity of Filipino history, culture, and soul.
Manila has its fair share of crowded, filthy, and smelly pockets that, had we not grown immune to them, we'd be embarrassed to encounter in behalf of visiting foreigners. Yet it also has wide and truly public green spaces where people from different social classes are welcome to enter. Within its gentrified districts, there still stands a number of heritage structures. And despite not being as orderly or as sanitized as some of the more commercially developed cities in the metro, it's still the destination that makes it to the top of must-visit lists for the National Capital Region because of its historical and cultural value.
Post-World War II, this city experienced a diaspora of residents who would rather leave the painful memories of wartime and the rubble of a once world-class city behind, but with the revival of interest in what a new golden Manila could be, more people are flocking back, not just to study or sight-see but also to invest ideas, effort, and money into its development.
For some, Manila may have already had its golden days more than half a century ago. But to those who've stayed, who've returned, and who've chosen to adopt it as their new home, there remains a unique charm and wonder to the city the way it already is.
On the account of its 446th Foundation Day tomorrow, we cite some of Manila's simplest yet best pleasures. A few of them are quite obvious choices (they're just impossible to resist) while the rest are kind of like the city's little secrets. Whether you have the time to go around the city this weekend or plan to visit in the near future, try to make time for these recommendations. They can give you a second look into a city you thought you already knew.
1. A meal at Za's Restaurant & Coffee Shop
1197 Jorge Bocobo cor. Arquiza Sts., Ermita | (02) 524-8790
The Malate district doesn't lack for dining destinations that can meet any diner's budget, from an P80 ramen at Erra's Vest to a P2500 multi-course lunch at Purple Yam. One of its kind-of-secret restaurants, though, that has seen plenty of illustrious guests sit at its tables, such as the late Dolphy Quizon and Miriam Defensor Santiago, is Za's Restaurant & Coffee Shop, and its adjacent Hizon's Cakes & Pastries.
Taking a seat inside this establishment feels like going back to the past, with its dark wooden panels, subdued lighting, and marble floors that look straight out of the '70s/'80s. But the interiors are actually conducive to having a sit-down meal, because it does feel as if time passes more slowly here (just avoid the lunch and dinner crowds because the tables can get taken up fast). The menu has a varied selection of appetizers, main courses, and sandwiches, and while the prices may seem closer to Greenbelt rates, the dishes are worth what you pay for. We highly recommend getting dessert, especially the lemon meringue pie—it's absolutely divine. Take home as well an order of Hizon's ensaymada, which remains the establishment's bestseller through the decades.
2. A visit to the Museum of a History of Ideas
PGH Compound, Padre Faura St., Ermita | 0916 796 4117
Open Tuesday to Saturday, from 10 am to 5 pm
Like an oasis in the midst of the cramped and noisy Padre Faura St., University of the Philippines-Manila's Museum of a History of Ideas provides sufficient breathing space and calm to visitors. Though the area behind the Ed Calma-designed museum remains to be developed, the permanent exhibit that is already up is quite the lesson on the intersection of nationalism and globalism in Philippine history. With sections of the museum dedicated to different aspects of Filipino culture, from the arts to education to medicine, visitors can explore and maybe even discover a different sense of "brown pride": that despite the relentless barrage of foreign control and influences that have assaulted/educated us through the centuries, there is that indefinable Filipino identity that refuses to be cowed down and erased.
Part of the enjoyment of learning here are the wideness of the halls, the small courtyard in the middle, and the huge panels of illustrations and photos that serve both educational and aesthestic purposes. On certain days, visitors could even be lucky enough to catch a group of music students rehearsing in the lobby—oh yeah, the acoustics here are marvellous.
3. View the exhibits at the National Planetarium
Padre Burgos Ave., Ermita | (02) 527-7889
Open from Tuesday to Sunday from 7 am to 8 pm
Though the National Planetarium started charging admission fees at the beginning of the month, the fees are peanuts compared to what the place offers (P30 for students, P50 for adults, and P40 for senior citizens and PWD). There's the nostalgia factor for much older kids, who remember field trips of old to the Planetarium, and for the younger ones, there are three educational exhibits they can gawk at and learn from: A Planet for Goldilocks, Journey to a Billion Suns, and Hayabusa: Back to Earth. Sometimes, on days where certain celestial activities are afoot, the Planetarium even holds observation events, such as the Supermoon viewing last November.
4. Join the other kind of heritage-themed activities offered by the Intramuros Administration
5th Floor Palacio del Gobernador, General Luna cor. Aduana Sts.,  Intramuros | 02 527 2961
It's undeniable how much Carlos Celdran has done in raising Old Manila's profile with his Walk This Way tours. But during stretches of time when he isn't able to hold these walks due to other commitments, there are the activities that the Intramuros Administration regularly sets up in collaboration with other cultural organizations. Some of their recent events were a guided tour through "The Prado Museum in Intramuros" exhibit with architect William Ti and a portrait sketching workshop with artist Ephraim Samson. Oh yeah, and these events are for free.
Tomorrow's event will be a tour through the Museo Destileria Limtuaco at San Juan de Letran St.. In this secret pocket of a museum inside Intramuros, the 160-year-old history of the local distillery is told through its products' advertising posters, which include images of the red bikini-wearing women of White Castle. Who knows, some alcohol-sampling might be on the offer too? Visit the Intramuros Administration Facebook page to sign up for the tour and to be updated on their upcoming events.

5. Solving mysteries with Manila Who
Unit 516 First United Building, 413 Escolta St. | 0917 – 868 8872
We've shared this story before, and we're happy to promote it again and again: explore Escolta while playing gumshoe-lite with Manila Who. As you keep your eyes peeled for clues in solving The Tale of Rose, you'll also be able to notice the pre- and post-war details in the structures around the district. And with the mystery taking you through the different side streets and into decades-old establishments of the area, you'd find something new to marvel at that your previous visits to Manila's old business district hadn't shown you yet.
6. Sunset watching at Roxas Boulevard
No one is too cool for watching the sunset—no one. And along the stretch of Roxas Boulevard, when the weather is clear and the temperature has simmered down, there's a kind of hush as people from all walks of life take a seat on the seawall and on benches to await the sun's farewell for the day, enjoying the strong sea breeze in the meantime. Yes, we know, Manila Bay is not the most fragrant body of water there is, but that isn't the bay's fault; it's just giving back to us a taste of what we've been dumping into it for decades. Besides, the bearable stench is just a small price to pay for the magnificent, non-repeating show that the sun puts up every end of the day.
Header image from the Intramuros Administration Facebook page.
Save
Save
Save
Save
Save
Save
Save
Save
Save
Save
Save
Save