Kiehl's beefs up its crowd-favorite line with a hydrating mask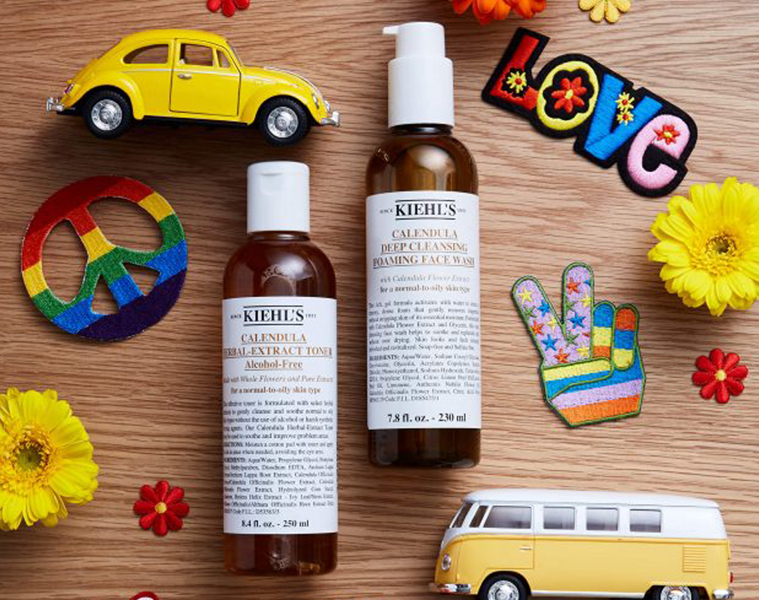 We asked for it, so we're finally getting it.
Kiehl's has added a masque variant to the crowd-favorite Calendula Herbal Extract Toner and Calendula Deep Cleansing Foaming Face Wash line.
A quick fact check: the Calendula petal and Kiehl's actually go way back. After the brand's discovery of the Calendula petal in the '60s as a potent natural ingredient for skincare due to its soothing and refreshing properties, Kiehl's continued to harvest Calendula flowers in a detailed manner: hand-picking them, hand-sorting their petals, and sun-drying them. This process is how they are able to maximize its benefits; you can even see full petals of the Calendula settled at the bottom of Kiehl's toner and face wash bottles (some users even put these as masks on their faces after they had emptied their stash.)
But these petals don't ever have to work twice again, because Kiehl's finally came up with the Calendula and Aloe Soothing Hydration Masque, a mask that moisturizes and helps repair the appearance of tired skin. Made for all skin types (we see you, folks with sensitive skin), this gel masque is also made with Calendula petals, with the addition of aloe vera that boosts its hydration properties and cooling effect when applied on the skin. While masks generally take about 15 minutes to get fully absorbed by the dermis, the Calendula and Aloe Soothing Hydration Masque just needs five minutes to get the job done, making it the perfect addition to no-fuss skin care regimens.
You may now pre-order your masque the Kiehl's website.
Images courtesy Kiehl's.
Save
Save