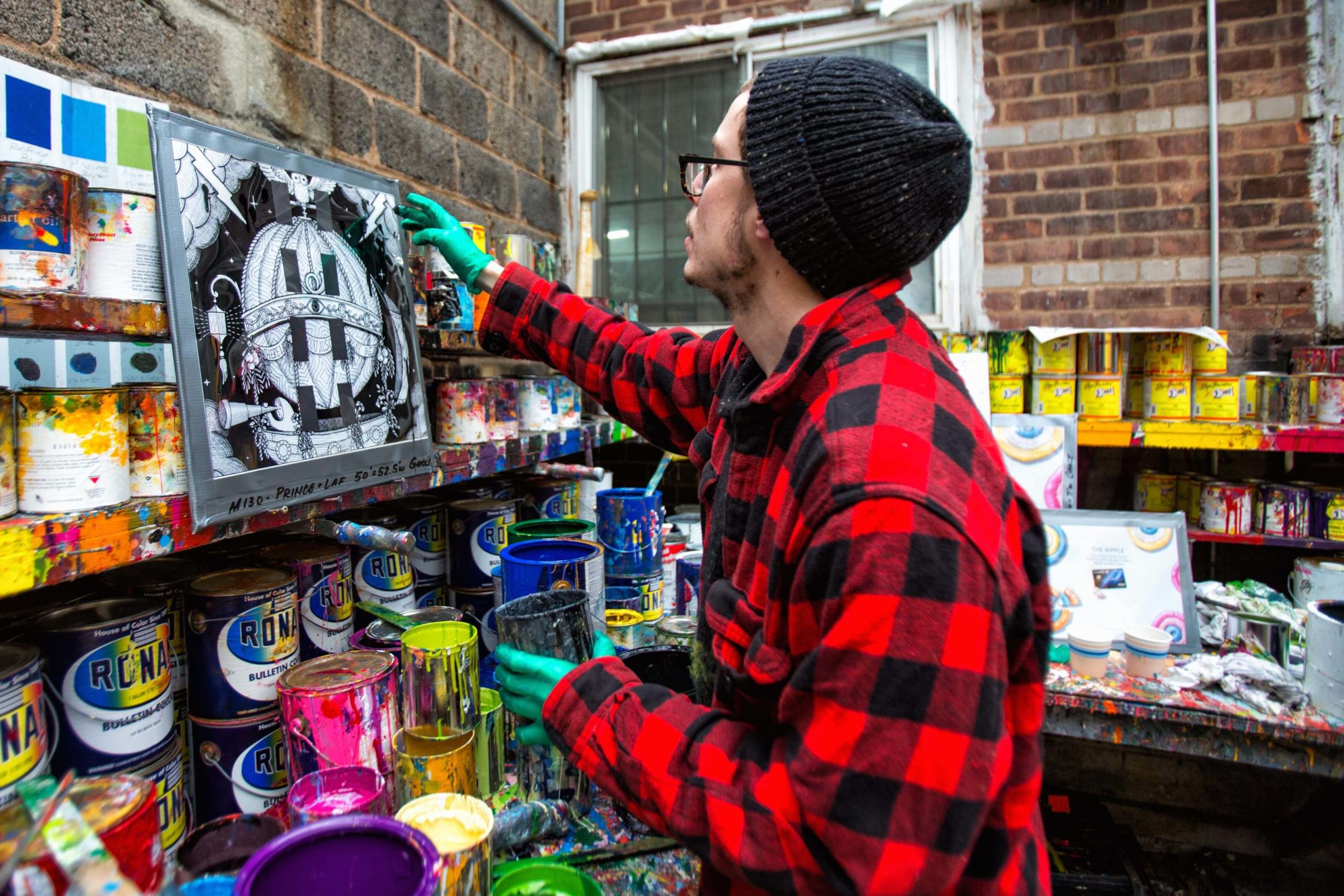 Gucci is pleased to announce a partnership with Colossal Media, a leader in hand painted outdoor advertising, to take-over a large-scale mural in New York City for 2017. The 2,500 square foot wall is located in the heart of Soho on Lafayette Street between Prince St. and Spring St. The wall serves as a blank canvas and highlights the beauty and uniqueness of the almost forgotten art form of hand painted outdoor advertising.

The wall launches with artwork from San Francisco-Based illustrator Jayde Fish and continues throughout the year with a variety of other collaborations. Creative Director Alessandro Michele discovered Fish's work on Instagram and several of her illustrations were featured in the Women's Spring/Summer 2017 collection. This first illustration was painted over the course of 6 days, debuting on February 6th to coincide with New York Fashion Week and remains through the end of March.
In celebration of the wall, a unique Snapchat geofilter, created by Fish, is available in the vicinity of the artwork.
Gucci is located at Greenbelt 4 and Shangri-La Plaza East Wing. Follow @ssilifeph on Instagram for more information.