The muse: Alexandra Aguirre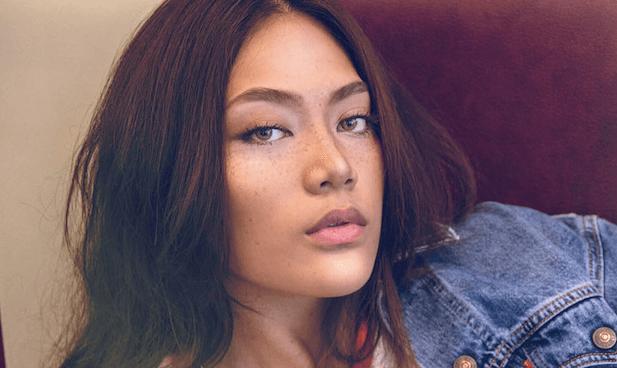 Current projects: 

My name is Alexandra Aguirre, Lexa for short. I'm a 20-year-old International Relations major and part time model.
Vintage fashion is… I love vintage fashion! I think clothes were made with more of the quality in mind back then, which is why I can still rock my dad's old denim jackets and shirts. 

Vintage fashion has a quality that transcends time. Designs were unique and less generic unlike now where everything is mass produced. Vintage is all about quality, fit, and design value.
One vintage item I would wear daily… A vintage leather jacket

.
The Levi's Orange Tab is… 

I thought the collection was a genuine throwback to late '60s and early '70s fashion era with a refreshing twist. I particularly love the high waisted jeans I wore during the shoot. It flatters my shape really well and clinches my waist to give an hourglass illusion.
Top picks from the Levi's Orange Tab collection: High waisted jeans, overalls, and oversized men's denim jacket
One Orange Tab piece you'd wear in 10 years: Oversized denim jacket. I have a thing for menswear!
My #LiveinLevisPh story: I have always been a fan of denim clothing. Levi's, for me, is one of most iconic brands that has really mastered denim. I bought my first pair of Levi's jeans when I was 16 and up until now they're still my favorite. It's as if the fit of the jeans have molded perfectly to fit my body. I can say that time only makes them better and even gives more of a personal character.
Watch out for the complete #GarageXLevisOrangeTab fashion story unfold in the coming weeks both on our digital and print platforms. Be sure to check our www.garage.com.ph and www.levi.com.ph for more details. Purchase the collection at all Original Levi's stores and leading department stores nationwide or click here to see the nearest one.
Photographed by Toff Tiozon. Styled by Jerico Villamonte and Yzza Hablado. Grooming by Muriel Vega Perez. Video by Mark Lim. Shot on location at Johnny Rockets Eastwood City. Special thanks to Mr. Riz de Leon.