Is it time you upgrade to a face oil?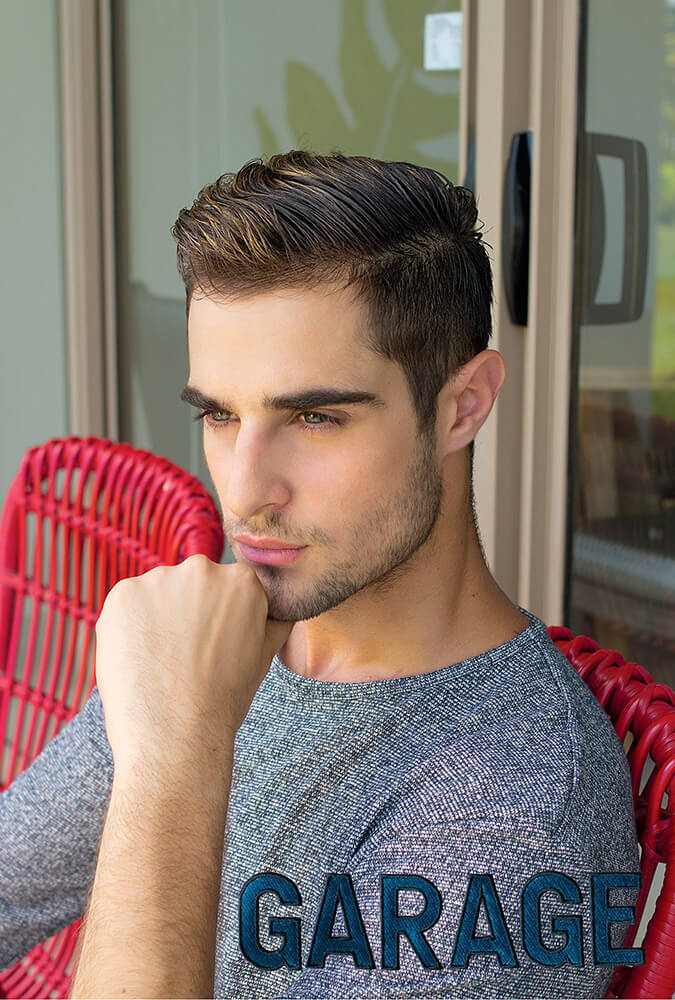 Although many men still gravitate toward oil-free products, face oils are rapidly growing in popularity.
"People are learning that if you have sensitive skin, an oil is the best way to go," said Joanna Vargas, a facialist in Manhattan. "If you have dry skin, an oil is the best way to go; and if you have oily skin an oil is the best way to go."
As for her last, counterintuitive point, Vargas said that face oil essentially mimics the body's natural oils, helping curtail overproduction of sebum – the fatty secretion that protects and lubricates the skin and hair.
David Colbert, a dermatologist in Manhattan, is also a fan. "These newer oils are super lightweight, rapidly absorbing, and they're packed with antioxidants," he said. The oil in his Colbert MD skin-care line is the collection's best-seller worldwide, he said.
Colbert mixes a couple drops into day cream every morning, but most users, he said, simply rub it in as an extra layer to the moisturizers they already use.
Here are five oils that stand out.
1. Skyn Iceland's Arctic Face Oil is light in both color and texture and soaks into the skin quickly. In stores next month, it consists mostly of camelina oil, which is naturally high in omega fatty acids.
2. Kiehl's Daily Reviving Concentrate is similarly (and pleasantly) thin, with a bright scent that comes from ingredients like ginger oil and anti-inflammatory tamanu oil. It will be in stores in September, as a daytime companion to Kiehl's Midnight Recovery Concentrate.
3. Nude Skincare ProGenius Rescue Oil has a slicker finish but isn't greasy. Its golden hue suggests a jar of honey. The ingredients include cold-pressed organic rose hip oil from Chile, as well as extracts of rosemary and thyme. Like other face oils, a few drops are enough for one application.
4. Amanda Lacey Oils of Provence is a blend by the London facialist, with an appealing, herbaceous scent that its creator said was meant to evoke memories of her childhood summers in the South of France. (Lavender and sage do the trick.)
5. In October, La Mer will introduce what it calls The Renewal Oil. The sleek bottle requires a shake before using to blend the ingredients. The resulting mixture looks a bit like a mustardy vinaigrette. It is slightly heavier than some of the other new oils, making it compatible with the drying conditions that are sure to come with winter. NYT