LOOK: This monochromatic Vespa is designed by Justin Bieber
The Justin Bieber x Vespa celebrates freedom and passion for style
As chic as it already is, Vespa has collaborated with popular names in the fashion industry making their units even more sophisticated. To name a few, there's Giorgio Armani, Christian Dior, and Sean Wotherspoon who have collaborated with the brand. This summer, the brand is stepping out of the box with an unexpected collaborator, pop icon Justin Bieber.
The new iteration of the world renowned motor vehicle was ideated and designed by Justin himself. Using white as base color, the new Vespa sprint sports white-on-white logos and flames, embodying the creative drive and vigor of both the designer and the brand.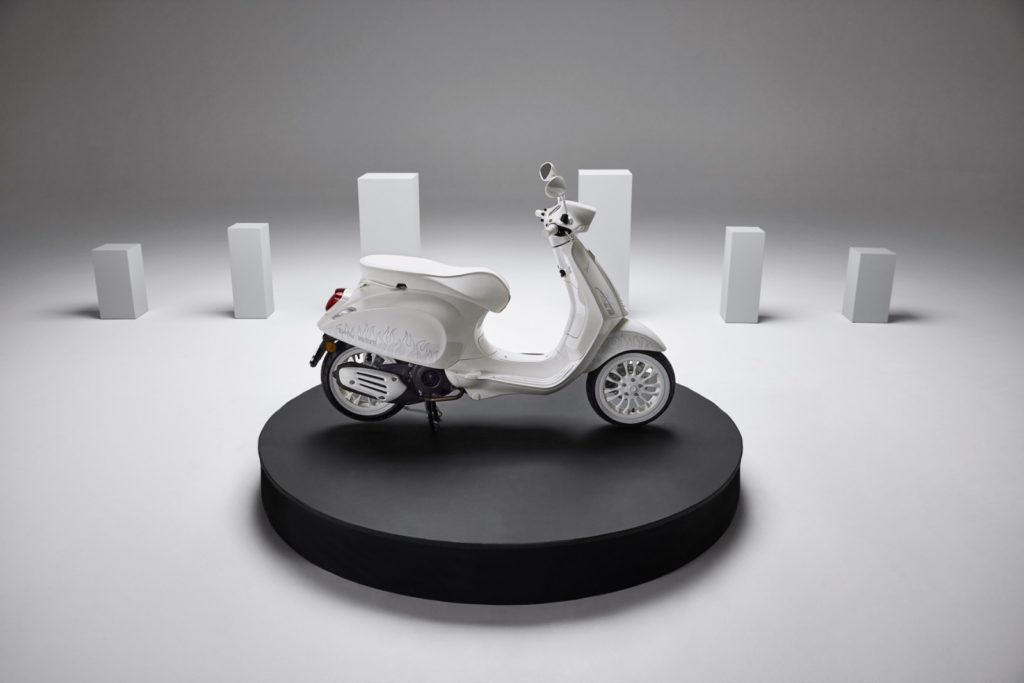 "I love Vespa, and to partner with such a classic brand is so cool," tells Justin. "Being able to express myself, whether it's through art, music, visuals, or aesthetics, being able to create something from nothing – it's a part of me. Ultimately the goal in creating and designing is always to put your own unique spin on things."
The Justin Bieber x Vespa features 150cc engines, a light yet protective body, rectangular headlight, an extremely modern full color multifunctional TFT display, full LED lights, and 12" wheel rims.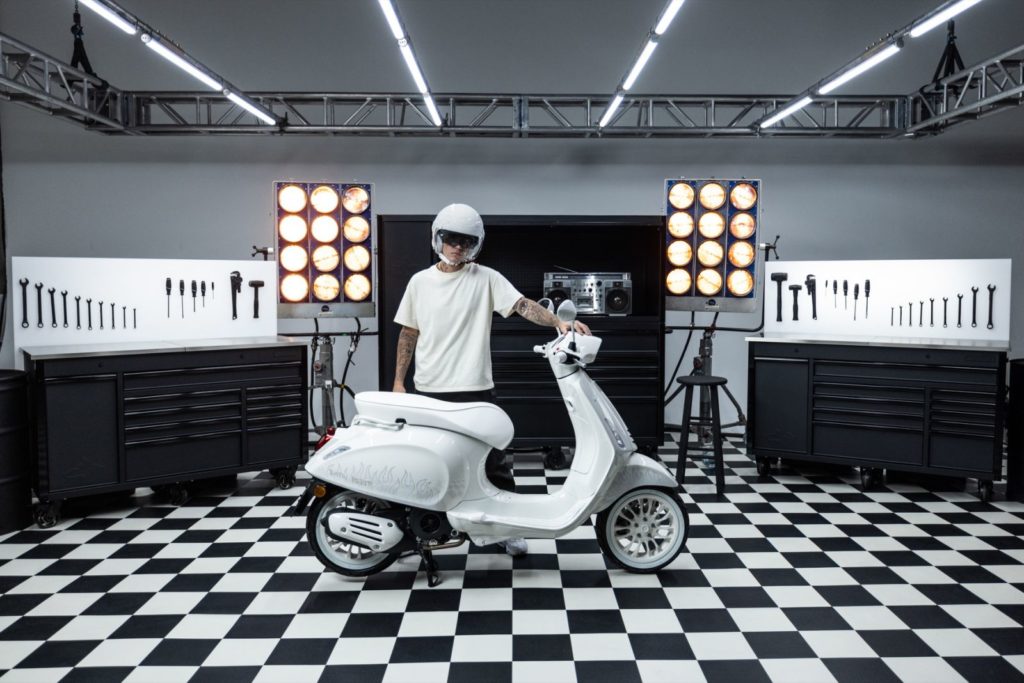 Together with the limited-edition unit, the collaboration also comes with a bag, a pair of gloves, and a white helmet sporting a text that reads "Justin spin."
For more details about this collaboration, visit Vespa's website.