Meet this Sennheiser Sound Hero and listen to his music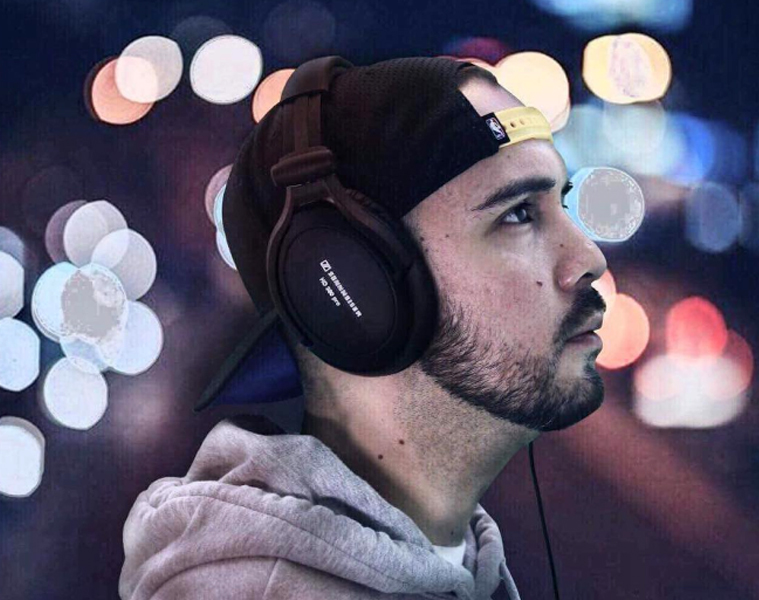 A lot of people are still hung up on visuals, but real visionaries know that audio is a frontier worth exploring and mastering too.
Radio DJ and musician Dannie Farmer, a.k.a. Dannie Boi is one of them—pretty apt, given his line of work and art form of choice. And on March 20, he was named the ultimate Sennheiser Sound Hero of 2017, a title he shares with blogger Deegee Razon. See his fun infomercial and listen to his song below:
https://www.instagram.com/p/Bbi2oOuA1xS/?hl=en&taken-by=dannieboirnb
https://www.instagram.com/p/BfsSEN9gQzS/?hl=en&taken-by=dannieboirnb
The Sennheiser Sound Heroes campaign was launched in the Philippines by leading German audio specialist Sennheiser in October of last year, and the four-month project followed 12 local creative personalities as they discover the many ways that Sennheiser audio products can enhance their artistry.
The other 10 personalities to join the campaign were Garage guy and singer/actor Khalil Ramos, singer/actor Jay Gonzaga, radio DJ Jazmin Reyes, bloggers Cha Ocampo, Rhea Bue, Issa Pressman, and Ira Denise Oyco, vlogger Maqui Castelo, MC Marga Bermudez, and concert photographer Magic Liwanag.
Part of the privilege of being a Sennheiser Sound Hero was the chance to experience "the bleeding edge of audio technology," from the wireless in-ear neckband headphones CX 7.00BT and the hi-fi AMBEO Smart Headset with 3D binaural recording, to the portable audio-for-video MKE 440 and HandMic Digital microphones. All 12 Sound Heroes got the chance to create quality audiovisual content for their social media accounts, which were then used by Sennheiser as the basis for picking the ultimate Sound Heroes.
Along with the recognition, Farmer and Razon will be going on a trip to Sennheiser's headquarters and flagship stores in Germany this year.
"In my line of work, it's easy to think that I've seen—well, heard—everything. That changed with this journey. It's like discovering audio for the first time again," said Farmer of his Sound Hero experience. And it's not faint praise, given that he's been working in local radio since 2015.
Sennheiser products are available at the following authorized Sennheiser retailers: Sennheiser Official Store on Lazada, Powermac Center, Egghead Audiohub, The Listening Room, RC Goldli ne, The A Shop, Techwarez, SM Appliance, Gadgets in Style, Classic Hi-Fi Audio, Digistore, Soundroom, Ambassador Appliances, Western Marketing, PC Express, E-Phone, E-Tab, E-Phone Plus, Samsung Gateway,Samsung Bridgeway, Odyssey Next, The White Box, and Gizmo Central.