Style Spotlight: Tom Holland as a transatlantic undercover lover (with very special guest Zendaya)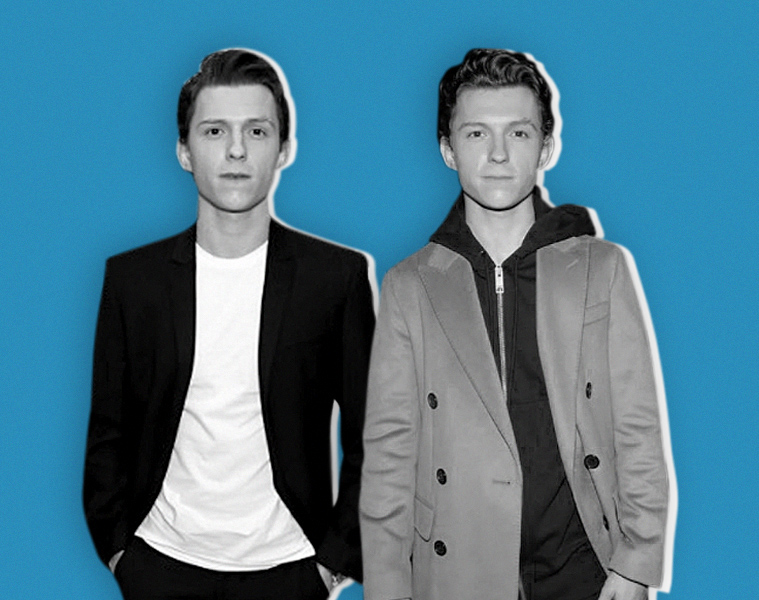 We've been rooting for Tom Holland and Zendaya to become the power couple they obviously are meant to be, but the two would rather keep all of us in the dark. The only way we're able to keep tabs on them and confirm that they're still hanging out is through dedicated fan accounts on Instagram and eagle-eyed Zomdaya/Zendalland/Tomdaya stalkers that scour the net for proof.
The most recent sightings of the couple were in two cosmopolitan spots that are known for their distinct styles: London and Los Angeles. See if you can spot Tom in this fan photo:
https://www.instagram.com/p/BfQudyuA-oz/?hl=en&taken-by=tomhollandupdates
Here's a better view of him:
https://www.instagram.com/p/BfQ56k2gVHI/?hl=en&taken-by=tomhollandupdates
And yet another fan photo:
https://www.instagram.com/p/BfWMPKLhWgZ/?taken-by=jonathansollo
The pictures were taken while Zendaya was in London for Fashion Week; Holland, by the way, lives in London. And with the filming for next Spider-Man installment said to start in April or May, maybe these pictures mean that the two just really prefer each other's company whenever they're off work.
Zendaya has consistently been one of the most stylish stars of her generation. Together with her stylist Law Roach, she makes exciting fashion choices that not a lot of people are able to pull off, including those with the right access to clothes and accessories (hi, Taylor Swift).
With a certified fashion plate as a maybe-girlfriend, Holland could either step it up…or play to his own strengths and let her shine. He seems to take the latter tack, with his choice of jackets, hoodies, and jeans whenever they're out on a casual stroll, like the one they took last February 22 in Los Angeles. Spoiler alert: the two were never caught in the same frame together.
Back to last week in London, Holland exerted a bit of an effort to complement the high-fashion looks that Zendaya was serving with her Fatima Danielsson outfit and Bulgari jewellery. Here they were at the only picture with the two of them together at the Vogue Fashion and Film party last February 18:
https://www.instagram.com/p/BfYRInJgQ5E/?hl=en&taken-by=tomhollandupdates
The previous day, at the Burberry show, the 21-year-old actor was decked in the label's threads, but still keeping that streetwear vibe he favors.
Zendaya, as per usual, looked stunning, also in Burberry.
We guess the lesson to be had here is that if a guy is either hooking up or just hanging out with a queen, he should know his place in the hierarchy and simply let her shine.