"Now stay woke!" Childish Gambino croons in "Redbone." Though the song is about paranoia and infidelity plaguing a romantic relationship, its catchphrase is a fitting reminder to everyone, especially in these turbulent times, to wake up and stay awake.
And that includes being mindful of the kind of art we make, consume, and support.
For its second staging Philippine Cinema Sessions, Yabang Pinoy calls to the Filipino audience to look at films with eyes wide open. With the theme "Art of Openness," this year's Philippine Cinema Sessions is geared to make participants be more aware of the current situation of the Filipino filmmaking industry and use that awareness to become active audiences in nation-building by supporting quality locally made films.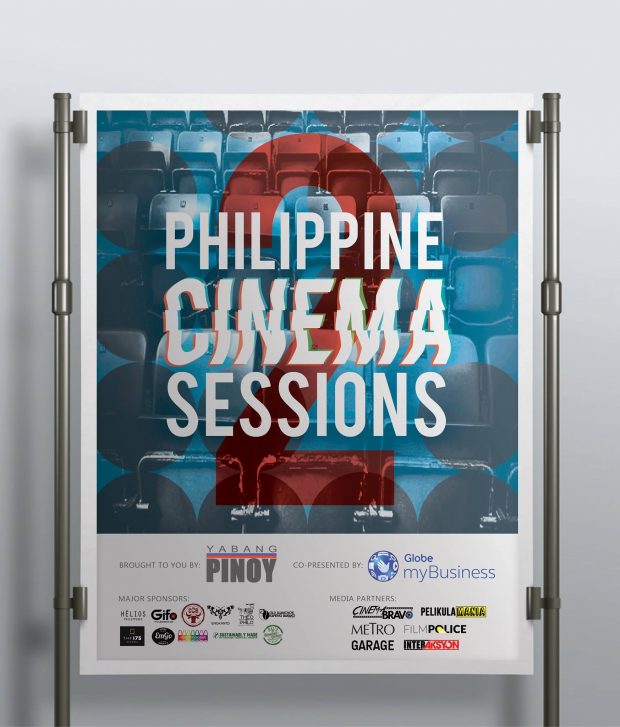 "As this project will dwell more on motivating artists and fanatics alike, participants are expected to become more resolute on filmmaking not just as a form of self-expression, but more so, a parcel of their life and an extension of their identity as individuals and as a Filipino," Yabang Pinoy explains in a press release.
The project also aims to dig deeper into the relevance of film in relation to nationalism and Filipino pride by showing concrete manifestations through some of the featured speakers' masterpieces.
Given that, what can participants expect from the 2017 Philippine Cinema Sessions?
It won't stray too far from last year's event: there is still the two-day session where participants have the opportunity to learn filmmaking ideas, techniques, and processes from the so-called experts in contemporary Philippine Cinema.
Day One will see the topics such as gender and sexuality as viewed in cinema (with Baka Bukas director Samantha Lee), the filmmaker's connection beyond the screen (with Sleepless and Ang Manananggal sa Unit 23B director Prime Cruz), and the overall balance of elements in filmmaking (with writing and directing partners Sari Dalena and Keith Sicat).
For Day Two, actor JC Santos will lead the discussion on the actor's collaborative process in carrying out conviction onscreen; writer Jen Chuaunsu (Sleepless, Ang Manananggal sa Unit 23B) will give practical tips and cite the best practices in writing a script; director Chris Martinez will discuss how Pinoy films can earn a good laugh; and filmmaker Raymond Red will teach participants how they can contribute to the progress of Philippine cinema.
All in all, nine topics of varying scopes will be discussed, with an open discussion between everyone present and then a dinner to cap off both days' sessions.
Philippine Cinema Sessions will be held from September 9 to 10 (Saturday to Sunday), from 12 noon to 8 pm, at Radiate Hall, 2nd floor of The Globe Tower in Taguig City. Registration fee is Php1,995, which includes the workshop fee, a participation kit, food and beverage, a certificate, plus other freebies. To register, sign up through this link.
For more information, visit the Yabang Pinoy website, call or text 0916-4233214, or e-mail yabangpinoy@gmail.com with the subject "2nd PH Cinema Session."