LOOK: The all-new Crocs Pollex Clog by Salehe Bembury is here

Locally available in three colorways 
Round two of the Crocs x Salehe Bembury collaboration hits the stores tomorrow, May 25, 2022. The news has been announced by Crocs Philippines and it will be available at Commonwealth.
Salehe's brand DNA continues to dominate Crocs as three new colorways are made available for this drop. Coming in Stratus, Urchin, and Crocodile, which are white, lavender, and green respectively, all clogs sport the utilitarian twist Salehe made available for this model.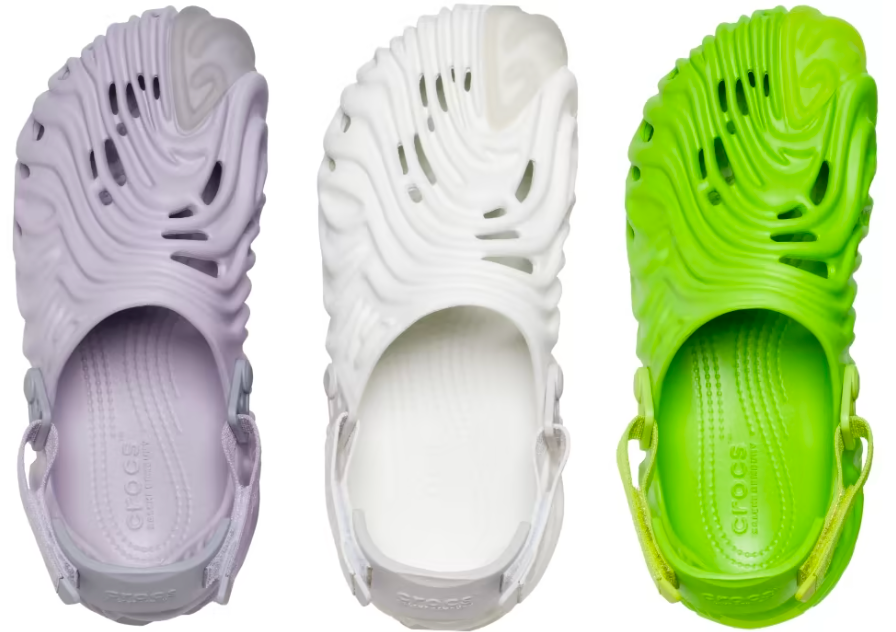 The Crocs Pollex Clog x Salehe Bembury balances form and function. The Crocs Pollex is made of Salehe's three signature fingerprints merged together with concave ridge detailing for extra traction. Holes can also be found on the upper of the footwear aligning the high-heat areas of the feet for improved breathability.
Aside from the features mentioned above, this model also gives wearers options when it comes to the straps. The Crocs Pollex's straps are removable so depending on one's daily needs, one can wear it with straps for trail and outdoor and an option of strapless for casual occasions.