Take a 'Peekaboo' at a day in the life of Evan Mock through Fendi's virtual filter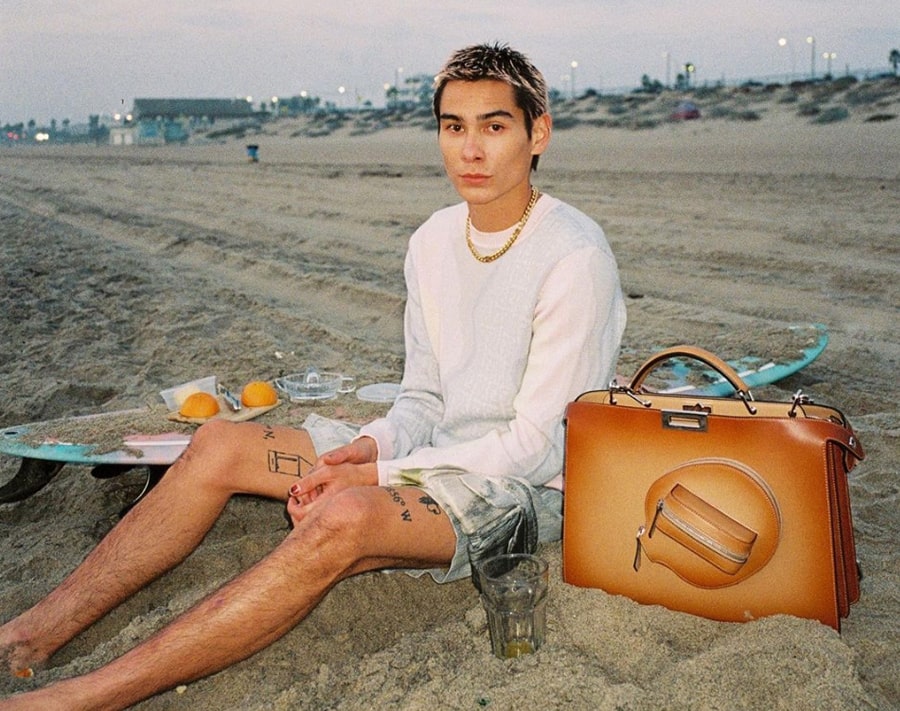 The actor brings the Peekaboo bag to the beach, the club, and his bedroom
In my opinion, Fendi's spring-summer 2022 is one of the sweetest, most fun collections this season and Evan Mock just makes it even cooler. 
On Fendi's Instagram, the fashion house released a series of posts starring Evan and its iconic bag, the Peekaboo. He sported the bag's different sizes and styles together with latest pastel pieces from Fendi.
During the beach scene, which was captured by photographer Zhamak Fullad, Fendi's surfboard also made an appearance as well as a large Peekaboo which served as Evan's breakfast bag along the shore. In the club, the actor brought the mini version while dancing and singing the night away with his pals.
Watch the video below.
Featured image source: Fendi's Instagram account