LOOK: The Dior and Sacai hybrids are here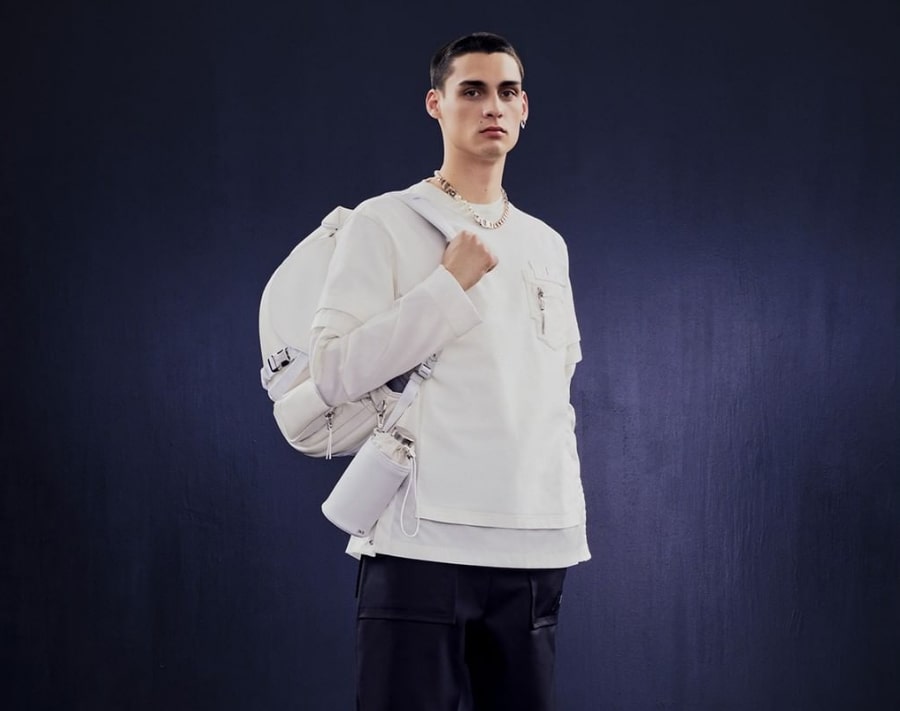 Kim Jones and Chitose Abe work together for a marriage of two identities
The coming together of designers just keeps on getting better and better. One partnership we just can't get enough of is Kim Jones and Chitose Abe's collaboration. The two designers are back together to mix French and Japanese heritages to produce a hybrid menswear collection.
"In shades of black, blue, white, and off-white, the hybridization that is a signature of the guest designer's work comes through in the use of patching and layering in a mix of materials, imbuing classic tailoring and Dior codes such as the rose with a fresh urban energy, streetwear with Parisian polish. Bags including the Dior Saddle and 'Saddle Soft' get a techno fabric makeover, an aesthetic that also appears in the berets by @stephenjonesmillinery," states Sacai on Instagram.
One particular piece the partnership puts a spotlight on is the hybrid of a suit jacket and a bomber jacket. Sacai's military styling meets formal wear when fused with Dior's Oblique jacket that's been cut into half and joined together. The hybrid features a bigger collar, a chest raised pocket, zipper detailing, and double-layered cuffs. For the logo, Dior's capitalized letters remain to be seen except the "I" was filled in with Sacai's logo angled vertically.
See the presentation below: