Homegrown artisanal chocolate brand crafts new treats for vegan sweet tooths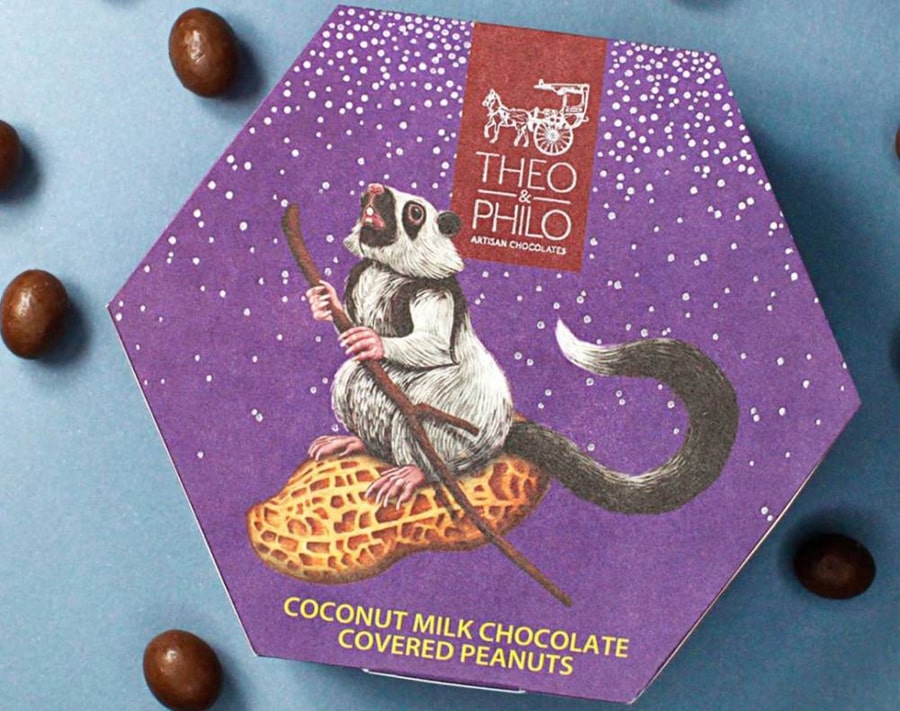 Theo and Philo's newest chocolate-covered nuts are vegan-friendly and gluten-free
As Filipinos go through pandemic life, they have discovered the wonders and benefits that go into plant-based dining. Going green is in when it comes to the dishes they put on the plate. And for the filthy vegans out there, we found a perfect treat that will satiate your chocolate cravings.
Continuing its mission of spotlighting Filipino flavors and produce, local artisanal chocolate brand Theo and Philo launches its newest vegan chocolate-covered nuts products made of indigenous nuts found in the Philippines and plant-based chocolates as a base.
Offering a new sweet pairing is its Pandan Vegan White Chocolate Covered Pili Nuts (P365.00), mixing the fragrant aroma of the pandan leaf and subtle nuttiness of the pili nut. Truly delectable is its Coconut Milk Chocolate Covered Peanuts (P265) with fresh-roasted peanut coated with non-dairy milk chocolate.
Also included in the lineup is the 65 percent Dark Chocolate Covered Cashew and Honey (P350) for non-vegan chocoholics. A play on texture and taste, it is made of cashews, honeycomb, and bittersweet dark chocolate, making one "crispy, nutty, crunchy, creamy, and sweet" chocolate experience.
As expected from the brand, these chocolate treats bear uniquely Filipino designs with Philippine mouse deer, giant cloud rat, honey bees, and Philippine endemic nuts on the boxes.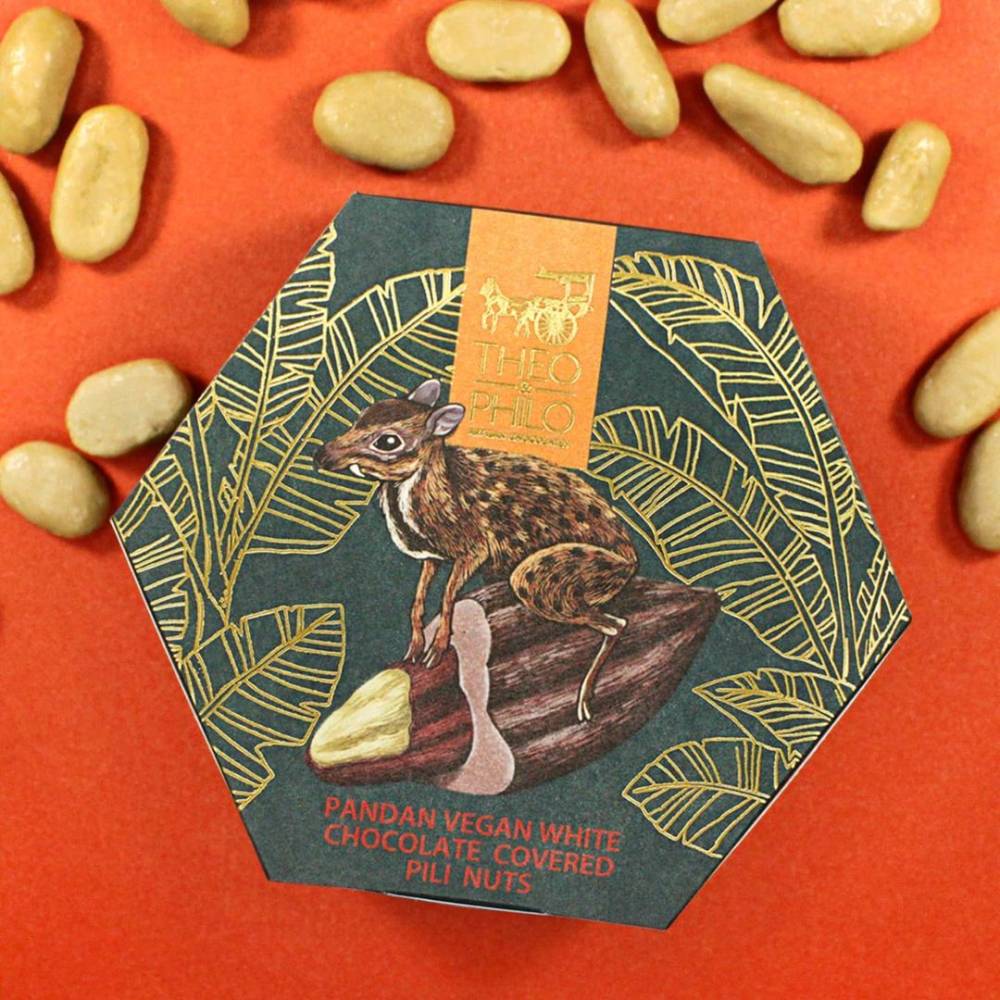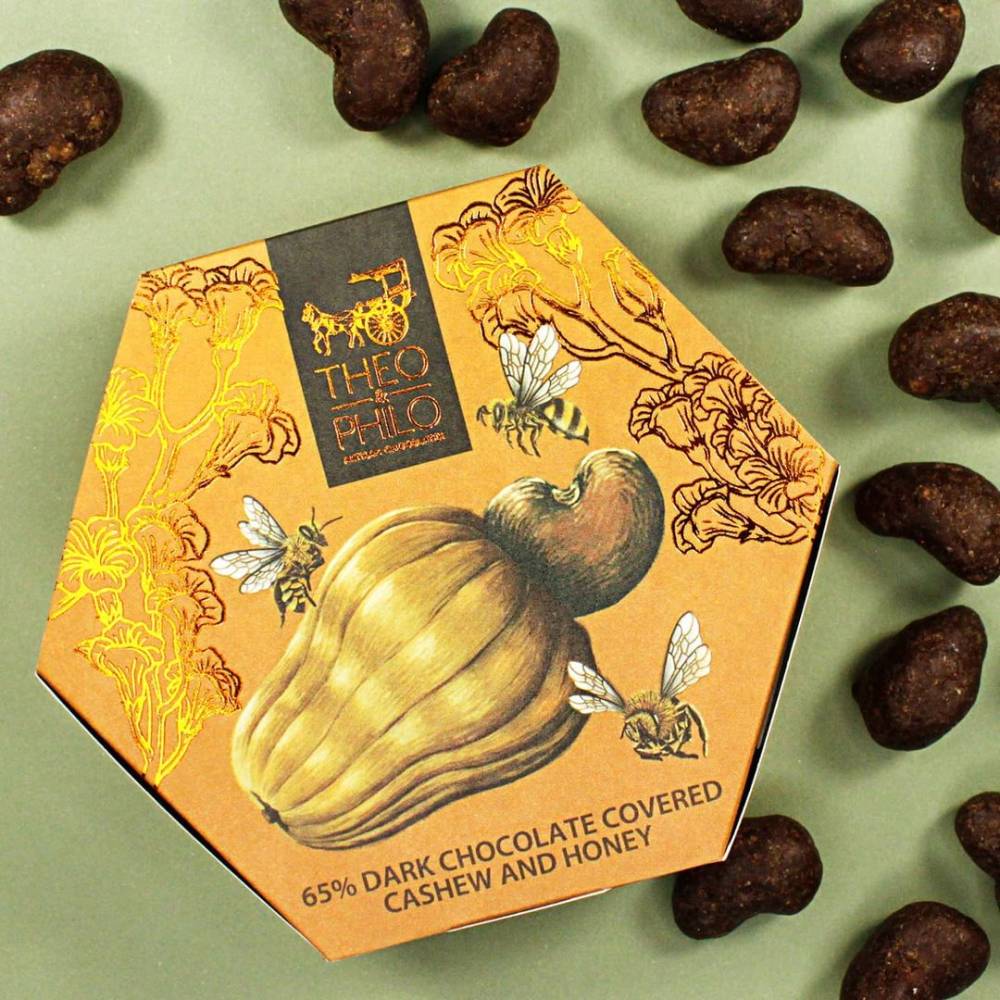 Whether you're a vegan or not, you'll definitely go nuts with these chocolate-covered nuts!
Order yours at theoandphilo.com/collections.