ICYMI: First look at Timothée Chalamet as young Willy Wonka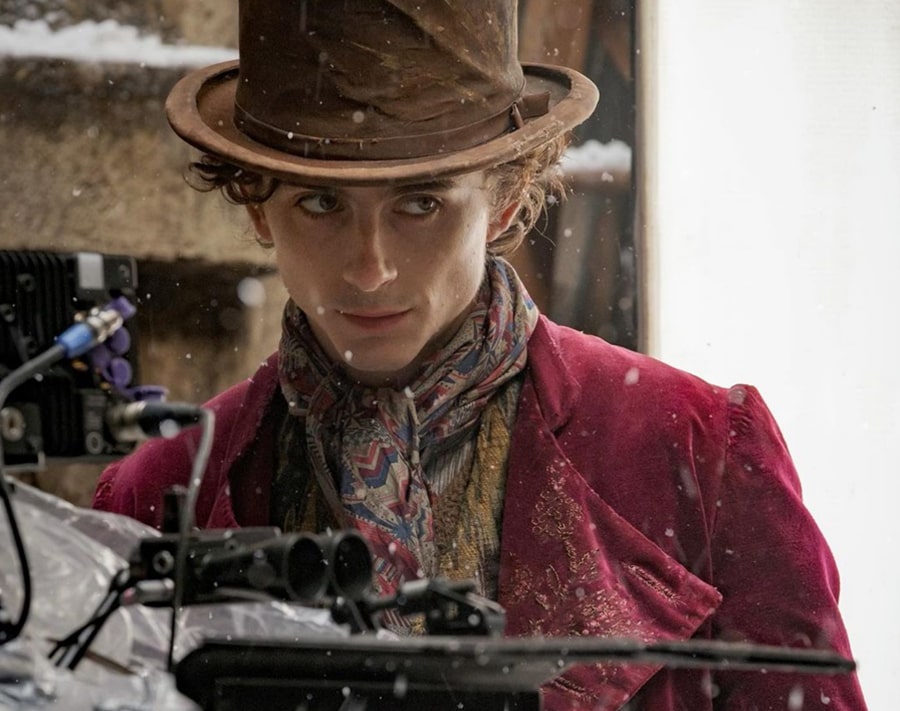 The young actor shows that he can be the candy man
Timothée Chalamet gives a sweet preview of the upcoming movie "Wonka" with a photo of him dressed as the young candy maker Willy Wonka.
Released on Instagram on Oct. 10, 2021, the 25-year-old Hollywood celebrity's post presents the eccentric character in, perhaps, a much darker tone. In the photos, Timothee is seen wearing the quintessential Willy Wonka costume: a raspberry coat chocolate brown top hat, combining elements from Johnny Depp's and the late Gene Wilder's character design. Talk about serving nothing but "pure imagination," the "Dune" star also shared a snap of the character's walking cane with a tiny purple and red wrapped present inside its know handle.
This chocolate factory origins film is helmed by "Paddington" director Paul King, written by Simon Rich, and produced by David Heyman. "Wonka" is the third time the famous Roald Dahl novel will be depicted on screen, following Tim Burton's 2005 reboot "Charlie and the Chocolate Factory" and 1971's "Willie Wonka and the Chocolate Factory." Warner Bros. is set to release the film in March 2023.
Image source: Timothée Chalamet's Instagram