WATCH: Daniel Craig bids emotional farewell to James Bond role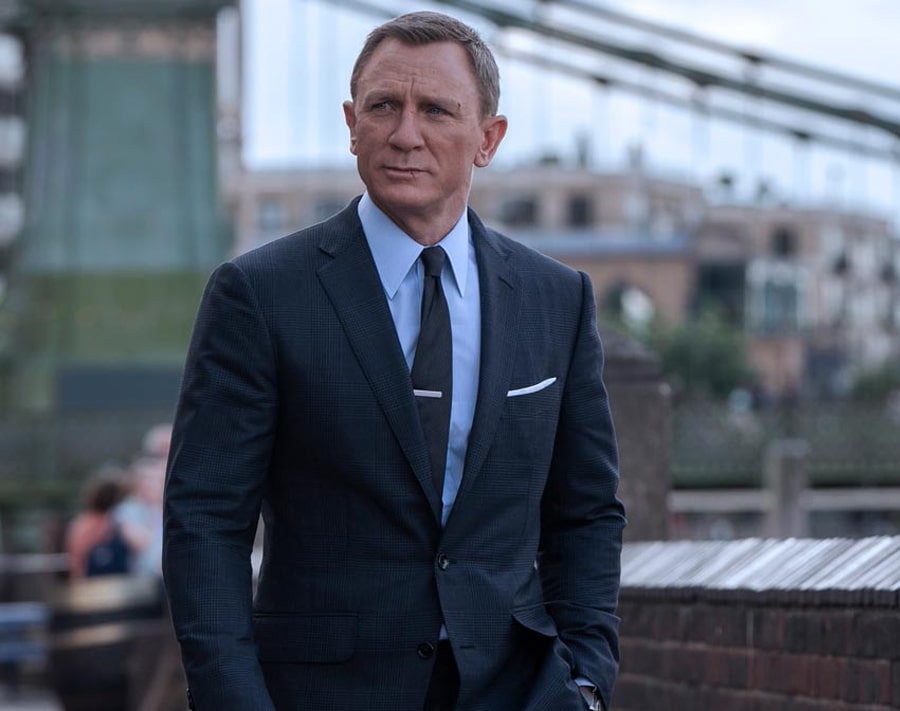 His video thanking the staff and fellow cast of the film goes viral
For an actor, parting with a character is always a bittersweet moment. That case can be seen on a video presenting actor Daniel Craig bidding farewell to the cast and crew behind the upcoming James Bond film, "No Time To Die."
Wearing the 007 classic tuxedo uniform, the actor got a little emotional as he expresses his gratitude to the people he has worked with while portraying the iconic character for five films.
"A lot of people here worked on five pictures with me, and I know there's a lot of things said about what I think about these films or all of those, whatever," Craig said in the video shot in 2019. "But I've loved every single second of these movies, and especially this one, because I've gotten up every morning and I've had the chance to work with you guys. And that has been one of the greatest honors of my life."
Since 2006, the 53-year-old actor played the role of the international spy in films "Casino Royale," "Quantum of Solace (2008)," "Skyfall (2012)," and "Spectre (2015)." He has followed the footsteps of actors Sean Connery, Roger Moore, Pierce Brosnan, and Timothy Dalton who portrayed the British Secret Intelligence agent in the past.
The final installment of Craig's James Bond series, "No Time To Die," is set to premiere on Sept. 30, 2021, abroad. In the film, "Bond has left active service and is enjoying a tranquil life in Jamaica. His peace is short-lived when his old friend Felix Leiter from the CIA turns up asking for help. The mission to rescue a kidnapped scientist turns out to be far more treacherous than expected, leading Bond onto the trail of a mysterious villain armed with dangerous new technology."
Watch him deliver his farewell speech here:
Photo source: 007.com