Issa Pressman's organic growth and possibility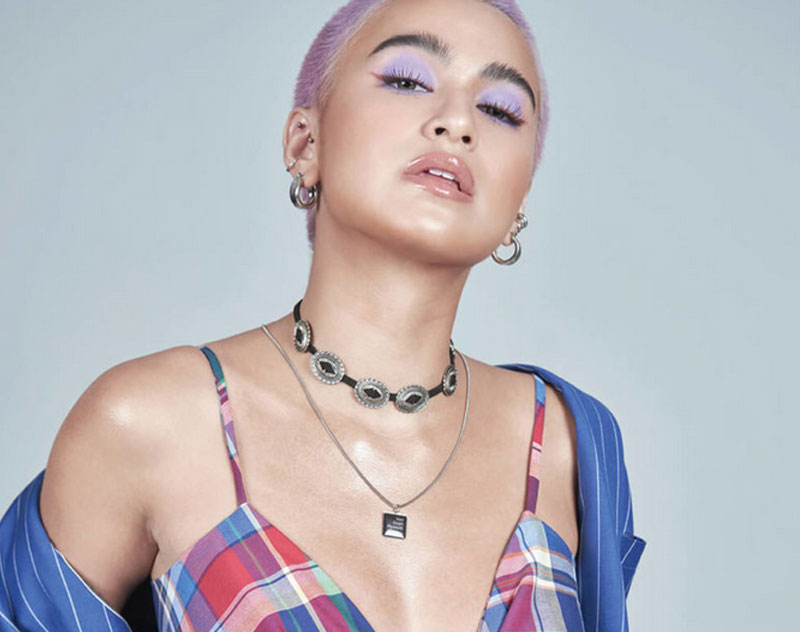 The artist covers Garage's Young Talents Issue
Going through Issa Pressman's account, one will find an intriguing pictorial composition.  Having a one-word write-up, "His," it is composed of a number of things one might find at home. A varnished table likely made from a tree stump reveals its many rings. On top of it is a cup of tea, a small plate of nuts and raisins, and a worn dictionary. The headings on the pages where the book is open are "dysmenorrhea," "dyspepsia," and "ear." The hand on top of the right page, partly covered in the crocheted sleeve of the wearer, holds a Sharpie used to draw an imperfect set of rings on top of the words. The rings resemble the rings of the tree stump turned table.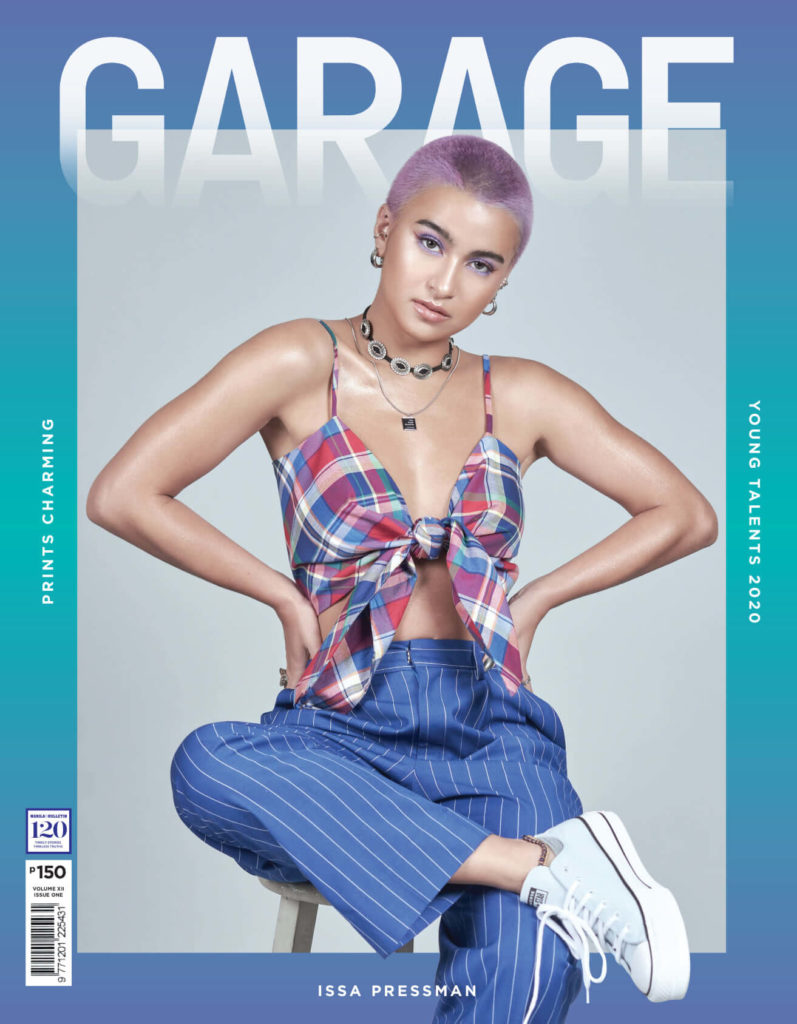 The vortex of rings breaking the prescription of meanings in the dictionary, and reflecting the organic development of the what was a tree, might speak to us of the person Issa is. The choice not to enter show business at the moment, and the movement towards creating compositions tagged as @issa___thebrand, are all part of Issa's organic growth. Mindful of her personal truth, Issa lets herself grow in a healthy kind of interaction with her context that, though firmly established in social and cultural norms, still has openings for greater acceptance in of the LGBTQIA+.
The position that she has in relation to show business is something admirable, given that she found a way to carve a space in which she can be accepted by the public. She is not naïve to the workings of the profession, saying that "showbiz means that there are more eyes on you." Issa was initially wary of the possibility of revealing her gender. However, she came out victorious upon choosing to take the rarely taken path. "I was warned not to come out because I'll lose jobs. But, hey, it's not all bad when you take risks. Sometimes it's good too."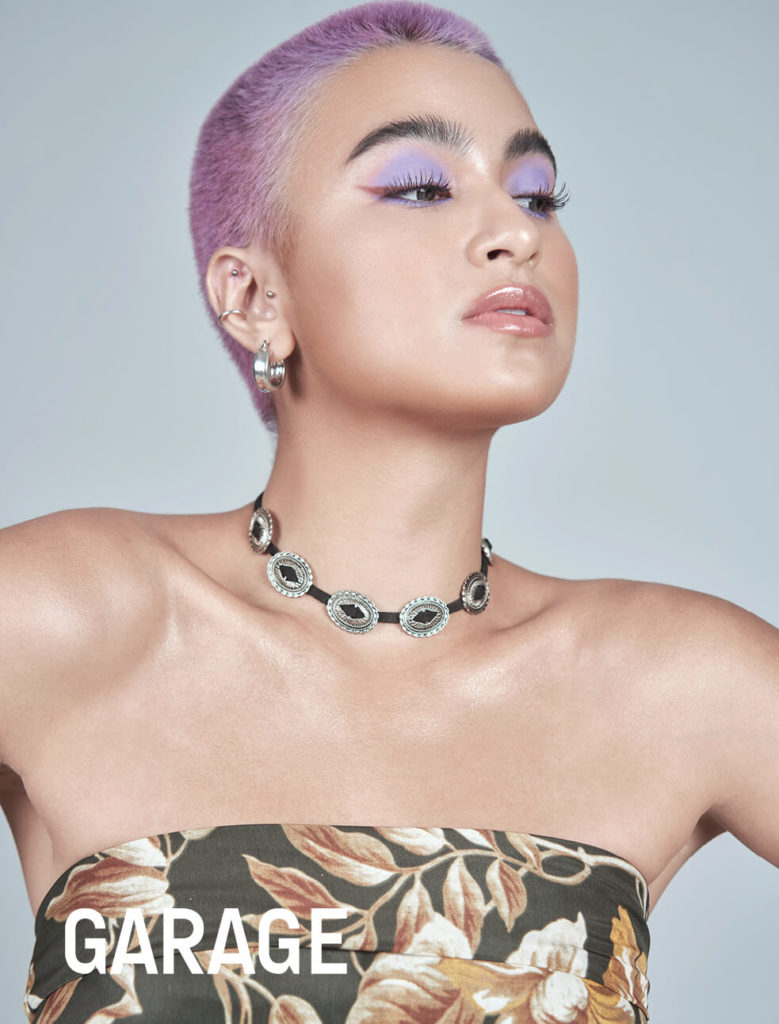 In the meantime, Issa is very much present on social media as an influencer. She does promote certain establishments on her IG, such as Ms Gee, a bar in Poblacion, Makati, and Koop Studio, a hair salon in Taguig. However, it seems that the trendiness of what she promotes might be aligned with a clearly articulated social positionality, which is still relatively new. In a recent picture in celebration of Pride Month, Issa is seen wearing a shirt with the words "THE FUTURE IS NON-BINARY" printed on it. Issa has much to say about the benefits of a kind of openness. "Being gender fluid or just being fluid in general allows you to understand the world more. Without having to please, without having to follow only what one is supposed to be used to, without having to think of what is normal or what is not, frees one from being too conscious about the self."
Issa clearly values freedom, and this is the core of her artistic work. She has meditations in relation to art, which interestingly – and rightly so – intertwine with her views on show business. "Showbiz targets a bigger crowd, a bigger volume. On the other hand, in the field of art, the crowd and market are still big, but these are groups that have a more clearly articulated set of preferences, a specific set of types already shared by those who have similar tastes, style, fashion. It's an advantage to be as flexible as you can be in showbiz, to be a blank canvas that can be used to portray different characters. In artistic practice, you are able to choose with more freedom what you put in your own canvas."
In the end, what is admirable about Issa is that, as much as her career is shaping itself alongside her organic growth as a person – one that interacts with what society dictates in a way that respects her personal agency – there seems to be that desire in her to share this healthy view of the self with other people. For her, choosing to exercise one's agency "boosts you and your life in different ways." For her, it is important for one to "think less of judgement, and more of results for yourself and for what's around you. People shouldn't be caged, and we have to make the most out of our time."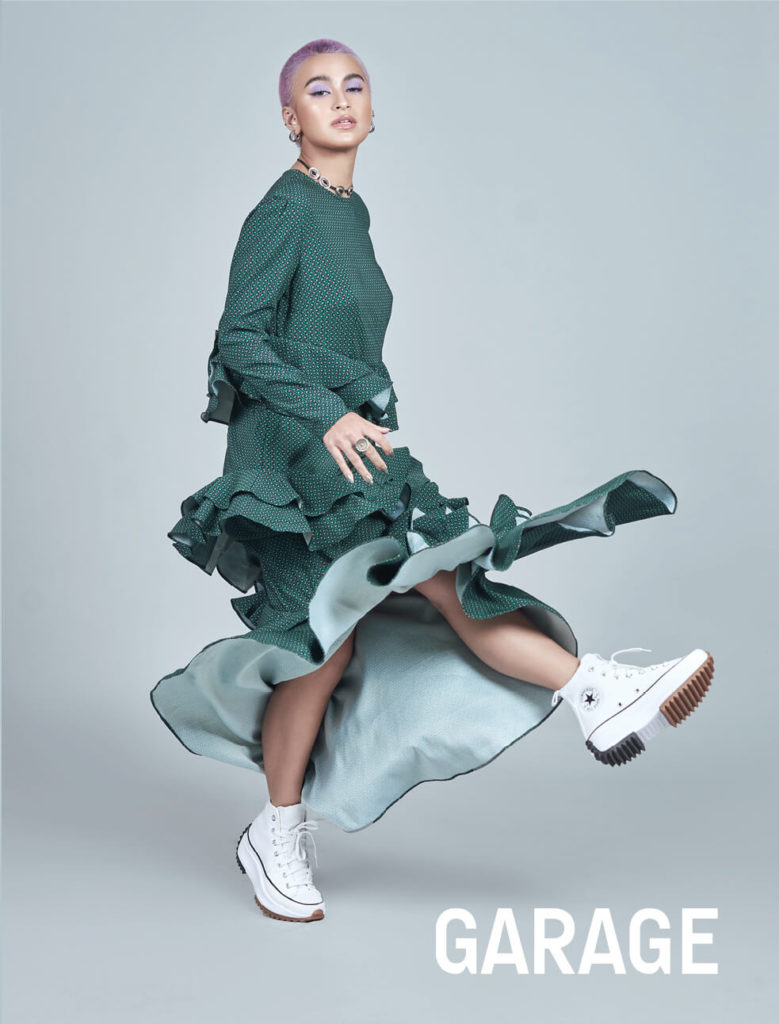 One might say that Issa Pressman, with all her choices and artistic expressions, has taken well to the brave work of identification and agency in a context where it is easier to follow preexisting prescriptions. Though we might resonate with the exciting quality of her choices, we might also end up being surprised at what is possible for someone who is clearly not just brave. Issa Pressman, in her own way, is very much able to negotiate with society. In the age of rising tensions because of oppressions of various kinds, her off-label quality and the fluidity enabled by her set of skills might be attractive possibilities for us.
Photographer: Dookie Ducay
Make-up artist: Mikka Marcaida
Hairstylist: Koop Studio
Stylist: Edlene Cabral
Stylist's assistant: Yzza Hablado
Writer: Niccolo Rocamora Vitug
Editor: Rey Robes Ilagan
Digital Editor: Poy Villamonte
Art Director: Angelo Manalo