LOOK: Virgil Abloh and Nigo drop LV² collab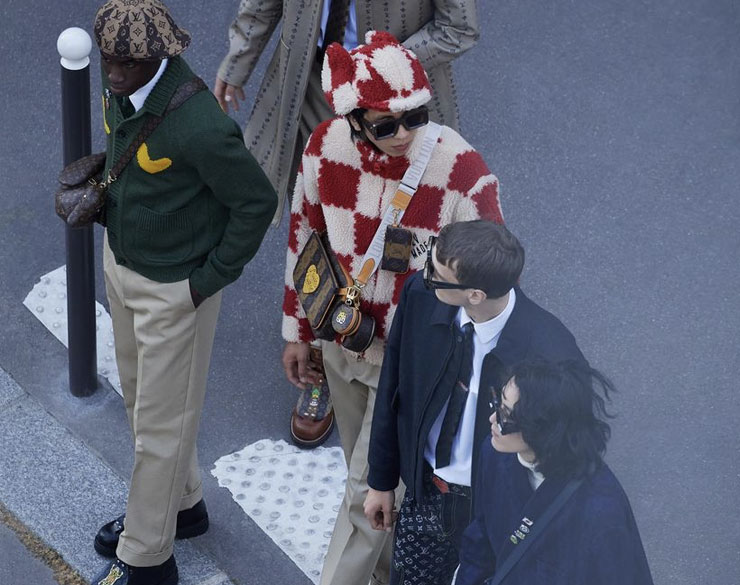 Here are the best looks from the latest Louis Vuitton collection
For their sophomore offering, Virgil Abloh, Louis Vuitton artistic director, and Nigo, Japanese designer and founder of A Bathing Ape and Human Made, are releasing a collection featuring straightforward classic menswear mixed with American workwear and Japanese kimono influences. 
"@nigo and I for @louisvuitton part two. When I asked him what we should name these next pair of sunglasses we did, he sent a one word reply: Zillionares," Virgil posts on Instagram.
The Louis Vuitton resort 2022 menswear collection brings together the streetwear and luxury fashion dynamics of both creatives into one seamless capsule filled with superb craftsmanship and tailoring. Nigo's Human Made brand can be seen disguised as the "LV Made" logo, complete with its font choice and graphic design. 
Virgil tells Vogue: "The first season we did the unexpected by not employing a graphic look and feel. But since both of our careers have been championing this strain with fashion design, those graphic motifs take a more prominent space in this collection."
When asked if the collaboration will further expand in the years to come, the American designer says that they don't plan that far ahead. "Nigo's a legend, to be able to create collections not as a one-off but as an evolving set of ideas it's gratifying on a different level," he continues in an interview with Vogue. "As a purveyor of 'how do you make things interesting'—that's sort of my PhD.—it's not a marketing event. This isn't that. What I like is this artist-in-residence type of thing. I have friends, they can come to my studio, and if they see something they want to make, let's do it."
Check out the best looks here: