Sexy Summer: Linking brains and brawn with Carlos Benipayo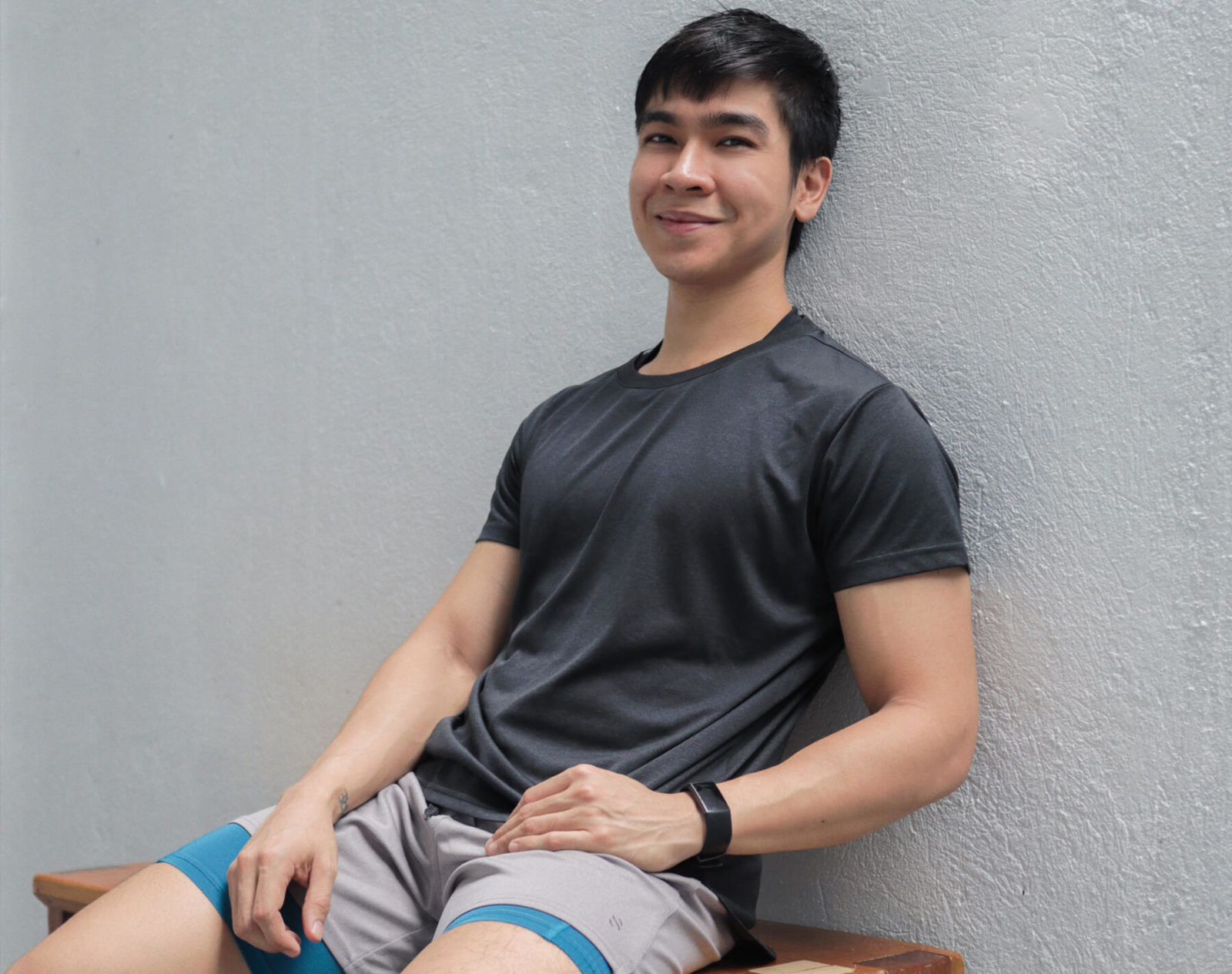 Here are reasons why we can listen to him all day, every day
Introducing Garage's Sexy Summer: The summer heat is scorching and we're even taking it further with this roster of personalities who are not only the definition of sexy but are fitness goals as well. Our roster this year consists of entrepreneurs, athletes, and models, whose bodies of work go beyond aesthetics. Celebrate summer with this group of fitness enthusiasts who believe that health is central to one's lifestyle.
Psychology graduate, entrepreneur, livesteamer, and fitness buff Carlos Benipayo is another personality we're putting a spotlight on for our Sexy Summer series. Carlos, who's well-versed in nutrition and fitness, opened up a business five years ago called Oscar's Deli, a fitness and nutrition-centered business. When the pandemic struck in 2020, his start-up faced challenges just like a lot of businesses.
Truly, a good man can't be kept down as he is now making a name for himself in one of the industries that had a spike in the same year, livestreaming. "I started livestreaming in May 2020 but didn't stream on Kumu until October 2020. I received a call from a longtime friend who had been wanting me to go on Kumu since April of the previous year. Back then, I was just about to hop on my first livestream platform, wanting to test the waters there first before moving onto Kumu," shares Carlos.
Streaming mostly about mukbangs, challenges, DIYs, and wellness, Carlos may have struggled offering his Oscar's Deli to the public, but he is now thriving in sharing experiences via streaming. 
Aside from streaming, Carlos delves in social media partnerships with the help of his mother agency, MaxOut, a social media enterprise turning a year in business next month.
Now you have a little introduction of Carlos, we'll give you more reasons why you should stay tuned to his livestreams. See our exchange below:
What do you like the most about summer?
What I like most about the summer is the intense sweating while working out. Not a lot of people like it because the heat can sometimes be unbearable, and I get it, but nothing beats feeling like you were able to just sweat everything out just before a cold shower.
Outside of the gym and before the pandemic, I would often go with my friends to the beach several times during the season. Simpler moments like enjoying a cold beverage is also priceless.
What is your summer style and essentials?
I have always been about basics. A comfortable pair of shorts and a loose shirt goes a long way for me. As for shoes, nothing comes close to espadrilles in terms of merging comfort and style.
A pair of versatile sunglasses I can use indoors and outdoors does the trick. I also like slapping on a cap if I have to run errands. Oftentimes, wearing a facemask and face shield on top of all these ironically makes me look way less low key, even though I really don't want any attention at all.
Who are your style inspirations?
I like the idea of maintaining a minimalist wardrobe. Matt D'Avella and Mark Zuckerberg come to mind.
What type of exercise do you prefer?
I like compound weight lifting movements like squatting, deadlifting, and pressing. I also enjoy a bit of cardio to top any workout off.
Where do you think the love for fitness comes from?
My love for fitness comes from a natural urge to just take care of myself. Which is pretty much what I'll be doing with this body, which I'm hanging out with for the rest of my life. I also like the introspection I get to do while working out. Being lost in my own thoughts while working out prepares me mentally for daily challenges.
Can you share what your fitness routine is?
I lift weights four times a week, with each day dedicated to a specific movement. Squat day. Bench press day. Deadlift day. Military press day. And then quick cardio after each one to keep the heart running well.
How would you define sexiness?
Sexiness to me is being able to express yourself without fear of judgment, but also without having to step on anybody to make yourself look more accomplished. Maybe, you can say kindness and confidence are huge winners for me. Humor, passion, geekiness is all also super attractive to me as well!
When do you feel the fittest?
Mentally, it's when I could string sentence after sentence together without skipping a beat, making it look like I'm super eloquent. Nothing beats the feeling of feeling like a genius (but not necessarily being one lol)!
Physically, I feel the most fit when I can put on a loose shirt and say, "I still look like I lift!"
What do you think is the sexiest part of your body?
I think it's the one thing I have the most difficult time working out constantly, but I'm honestly proud of my brain!
For more of Carlos' life as a streamer, make sure to subscribe to his Youtube channel, youtube.com/carlosbenipayo