Meet Chármá, the new designer activewear brand that celebrities love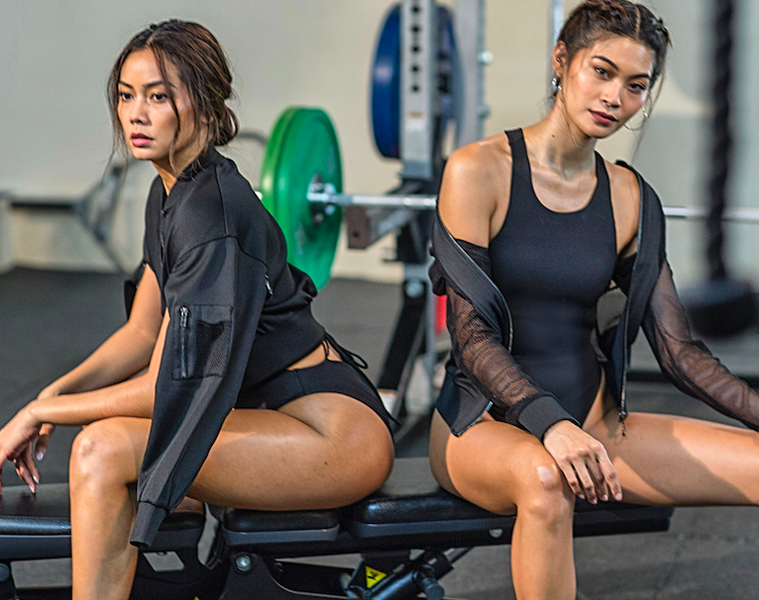 The label fuses comfort, fashion, and function for all your active lifestyle needs
Over the years, sportswear has evolved into something acceptable and even fashionable outside the gym, and while athleisure gave comfort and style, people still need efficiency of utility design. Among the sportswear brands available in the market today, we found a boutique designer label that marries stylish street style and activewear. Meet Chármá, a collection of sportswear pieces that encourages active lifestyle while bridging the gap between function and style.
View this post on Instagram
As a celebrity stylist, Chármá founder, Charmaine Palermo understands how important comfort and style go hand in hand. This allowed her to identify a number of consumer needs that had yet to be met by most of the leading retail brands in the industry.
"I love traditional sportswear, however I do feel that in many cases, it's always the same silhouette and the designs for working out," says Palermo. "There is very little focus on function and style that meet the demands of busy women on-the-go who want to look good and feel good in their everyday outfit. And because of that, I wanted to bring together the aesthetic of activewear and streetwear in my designs."
View this post on Instagram
With function as the foundation behind each design, Chármá lets one transition from running on the track to meeting deadlines at work. "Chármá is focused on function. For example, our leggings have pockets. They're not bulky and can easily fit your phone or small essentials without compromising performance or aesthetic," Palermo explains. "It's very useful when you're walking around in the gym or running an errand.  I really designed the features I wanted in workout clothes that could complement my active lifestyle."
Charmed by the brand, here are several women who swear by Chármá:
View this post on Instagram
View this post on Instagram
View this post on Instagram
The collection, which consist of leggings, sports bras, jackets, shorts, and workout tops, are all made with high-performance fabrics that are anti-microbial and breathable Lycra. Each item is also tested for almost a year of training and constant washing to ensure superiority.
For more information about Chármá, visit their website.