Models Sam Ajdani and Samantha Lo hailed as Century Tuna Superbods 2020 winners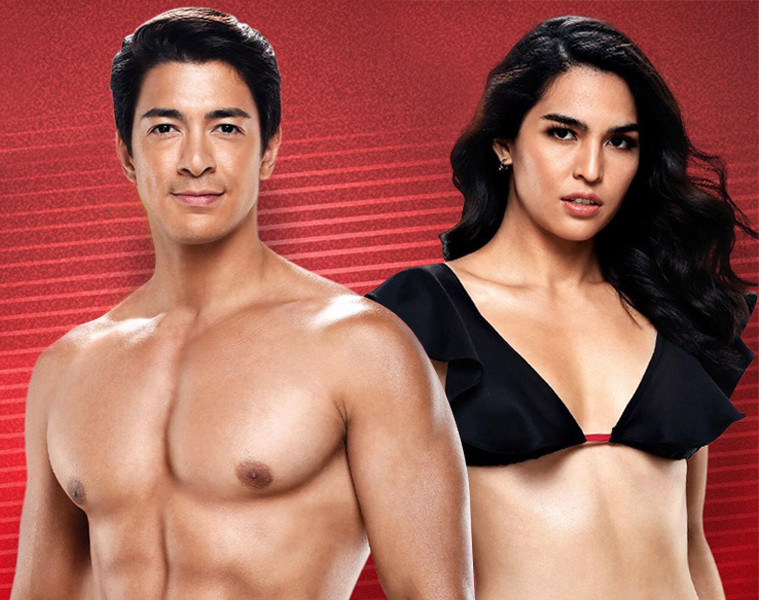 The Century Tuna Everybod Superbods journey for 36 men and women finalists has come to an end. Even with the ongoing pandemic, the fitness event hype didn't wane as the competition still moved forward with its digital components.
"Our finalists share their workout routine on their social media, and some do livestreams to interact with their followers and share tips on living a healthy lifestyle," said host Marc Nelson. "They are proof that if they can do it, you can do it, too."
Together with ambassadors Alden Richards and Nadine Lustre, the canned tuna brand announced models Sam Ajdani and Samantha Lo as this year's top winners, receiving P500,000 cash, one year supply of Century Tuna products, one year Gold's Gym membership, P25,000 worth of dermatological services from Dermaworld, and P20,000 worth of Calcium-Cee products. Other contestants included in the winners' circle are Candice Ramos and Erie Matic as runners-up.
This year's roster of finalists include Philippe Magalona, Aaron David, Kirk Bondad, Nicholas Chua, Nelson Banzuela, Hans Braga, Robert Hamilton, Albert Lorenzo, Malcom Mostoles, Gianpaolo Paparo, Julian Roxas, Gian Ruiz, Jason Senga, Jojo Urquico, Michael Burtscher, Enzo Bonoan, Katrina Arceta, Merlinda Boo, Grace del Rosario, Sheryln Doloriel, Rosemarie Ebido, Shirley Garcia, Astrid Hernandez, Renzel Jose, Heike Kuczera, Karla Lasquite, Ines Lorenzo, Erika Ochosa, Kathleen Paton, Christine Picardal, Samantha Purvor, and Keylyn Trajano.
Watch the finals here: