Highest ranked racer Jaime de Lange skates through trying times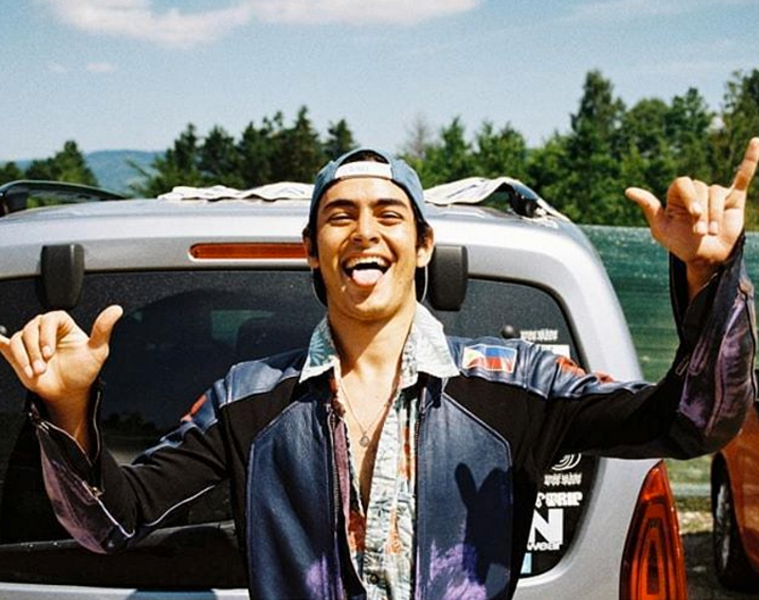 "We live in challenging times, and there are so many important issues around the world that it's hard to keep track. I only hope that we don't forget about our family, our neighbors, and friends, the frontliners we see and can have an actual effect on daily. If you can help, don't think twice", Jaime de Lange shares as we caught up with the Southeast Asian Games (SEA) gold medalist in time of the pandemic, now that skateboarding is one of the 8 non-contact individual sports allowed by the government as of the moment.
https://www.instagram.com/p/CDdjrJLJHWZ/
Everything was quite different for the Muntinlupa-born-and-raised skater at the start of this year. De Lange started a free skate school, teaming up with Landyatchz Longboards, which supplies skateboards and equipment for beginners to test and learn on, "There has been a huge spike in interest in longboarding and downhill skateboarding in the country. I wanted to make sure that people were learning safely in a friendly, welcoming environment" he shares. Although the world has closed down because of the pandemic, that didn't stop the highest-ranked racer in Asia from helping out. He has been lending boards, both through his school and through Naysh Worldwide, and offering advice to anyone who's interested in learning something new during the pandemic. "Through my passion project and a generous anonymous donor, my friends and I were able to contribute a bit by providing face masks and ear guards to frontliners and security guards. It was a great thing to put a smile on the faces of those who are keeping us safe," he shares.
https://www.instagram.com/p/B6CkXronEzA/
Naysh Worldwide is a movement of unity that caught fire in the global skate community last year. The skater gave us a little background about the brand, "The term "naysh" (meaning Nation) is much older and can be heard thrown around for almost anything in the Philippines and other countries. From "this song is my naysh" to "can't go out, homework naysh", it's used to label almost anything shared and relatable. We started making merchandise with exactly that label for people to represent their own passion" he explains.
With over 24 awards bagged throughout his career, De Lange is truly one of the skaters you would want to learn from if you're trying to discover the 101's of longboard/downhill skateboarding life. De Lange's has an upcoming Youtube channel to look forward to, where he promises people a peek at the crazy life of skaters. "It will be a mix of footage on tour, trick tips, wild skating, funny clips, product reviews, and whatever else the global community needs/wants to see! I'm excited to share the stoke soon, and of course, show the world what the naysh is all about. Naysh on, fam!"
Featured image: Courtesy of Jaime de Lange's Instagram / @jaimedelange