Father's Day Special: Gift Ideas He Will Surely Enjoy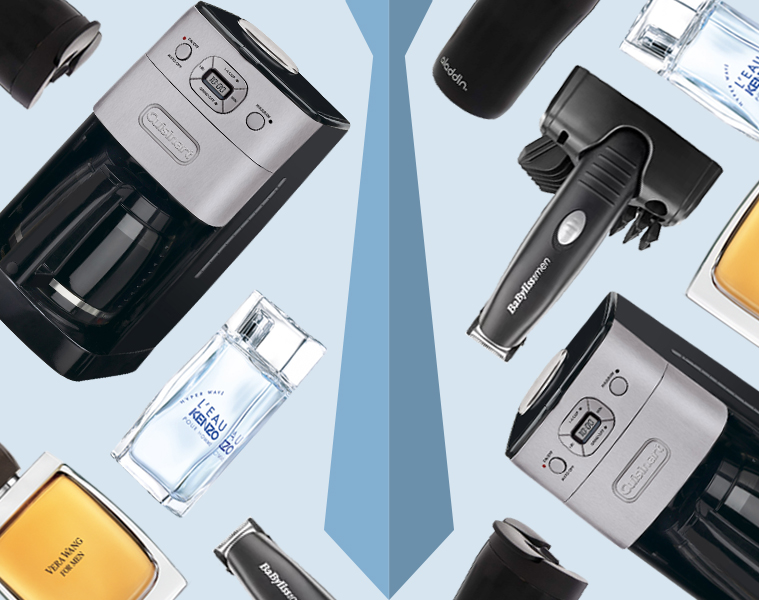 Activities are still limited due to our new normal, but this shouldn't be an excuse to cancel this year's Father's Day plans. With the help of online shopping sites, make fathers feel more special on their special day. Here is a list of the best gift ideas you can score online for your grandpa, husband, dad, or even yourself!
Grooming gift ideas
One thing we all should learn is that grooming doesn't come and go. Whatever age we are, it's important to take care of ourselves. One self-care gift idea is the Performance Endurance Power Clipper, which is equipped with all the accessories a man would need to achieve the perfect hairstyle at home. It features a lightweight, ergonomic handle and 8 interchangeable cutting guides of various lengths that powerfully cut through, allowing him to easily snip and detail his hair.
If he has a beard and having a hard time grooming it, the Precision Beard Trimmer is a good choice! This cordless trimmer features a 5-position multi-length comb and 3 jawline and side burn blending combs for easy styling. It also comes with a convenient storage stand that Dad can neatly stow away in his dresser. Keep him safe and save him a trip to the barbershop by adding these high-performing Babyliss grooming kits to his arsenal.
For a lasting impression, gift Pa with a fragrance, The Gentleman EDP Boisée by Givenchy is the perfect match for the man who demonstrates a combination of both spontaneity and elegance. This new edition in the Gentleman line pairs the warmth of fiery wood with the subtle elegance of iris in a bespoke bottle, a foolproof choice for his collection.
For those who like to put a unique spin on Papa's masculinity, gift him with the Vera Wang Signature for Men that captures the senses with the refreshing whiff of green mandarin leaf and yuzu zest. Warm and effervescent, this classic fragrance is sure to make a strong impression.
If Pop has a youthful personality with a passionate outlook in life, then he'll surely enjoy the modern aquatic scent of L'eau Kenzo Hyper Wave Pour Homme. It opens up with a citrusy scent of mandarin that's combined with a powerful aquatic and woody base of moss. Immerse him in an exhilaratingly fresh world with this breeze-in-a-bottle from Kenzo on his special day.
Style gift ideas
As daddies get older, one thing they always look for in anything is comfort. Hanes offers a variety of undershirts that are designed to be the most comfortable clothing a man could ever wear. Whether he's working from home or at the office, these undershirts help dads look and feel their best every day.
If he's into headwear, you can top his outfit with Levi's Mid Batwing Cap OV, a classic cap that's essential for everyday wear. This cotton cap, detailed by the iconic Levi's housemark for that streetstyle statement, features a multiple panel construction that fits perfectly on his head.
For the minimalistic go-getter daddy, gift him with the Varsity Backpack N3 from Samsonite that's both sleek and functional. This backpack features a Smart Sleeve that freely stabilizes on top of a suitcase. It includes a 17" laptop compartment and a table sleeve where he can stow all of his gadgets neatly.
Gastronomic gift ideas
Whether your dad is a home-cook or a Masterchef qualifier, he will surely enjoy the Cook & Cool 5-piece set from Tefal that offers an easy and enjoyable cooking experience. It includes a saucepan, casserole and a pot that are made with soft-touch, stay-cool silicone handles designed to be anti-slip for a perfect grip. This 5-piece set encourages stress-free cooking as it minimizes the risk of burnt hands even after hours of use.
For him who simply enjoys his cup o' joe, there's no other gift to give him than the Cuisinart Grind & Brew 12-cup Automatic Coffeemaker This elegant coffeemaker contains a hidden grinder within its metal housing that freshly grinds whole coffee beans just before the brewing cycle starts. Its 24-hour fully programmable Brew Pause™ feature lets him enjoy a cup of coffee even before brewing has finished for that full flavor in every cup.
Help him gear up for the Father's Day weekend with Reisenthel Thermoshopper that can carry drinks and other food essentials while protecting them from the heat outdoors. This spacious cooler bag is made with high quality thermal lining that keeps food and drinks fresh wherever you go, even if it's just in your backyard.
For more gift ideas, visit Rustan's Department Store on Instagram