We're Obsessing Over: The glow we got from this 24K gold mask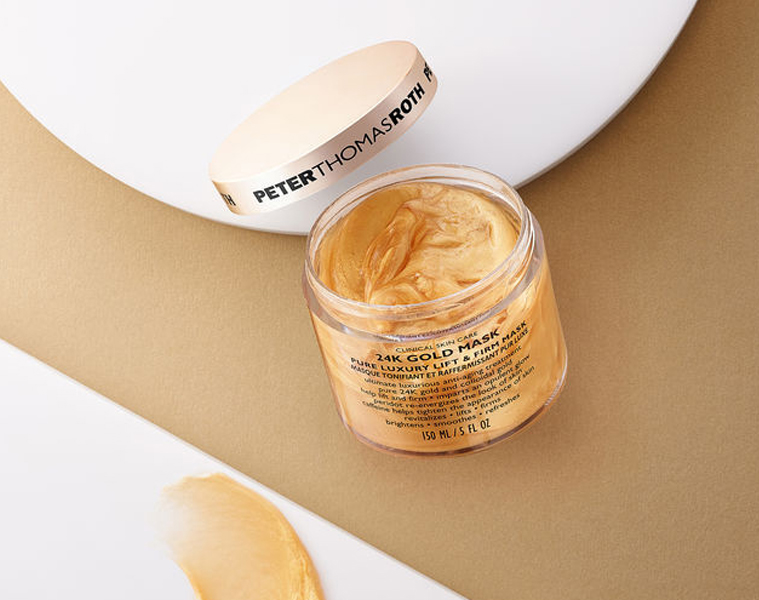 I have had my fair share of experience when it comes to using facial masks, from those enriched with clay sourced from different continents around the world, activated charcoal, and ground coffee to hyaluronic acid-soaked sheet masks, flower-infused formulas, and even bee venom-powered treatments. Among them, though, is one that is so easy to use yet hard to forget in terms of results. I'm talking about the 24K Gold Mask from Peter Thomas Roth.
https://www.instagram.com/p/BtdP9z0DTGg/
Essentially, this mask promises anti-aging benefits: firming up the skin, reducing fine lines, and brightening its appearance. Aside from the pure 24K gold in its formula, it also has caffeine and peridot, a magnesium-rich gemstone; magnesium is said to re-energize the skin and help reduce the effects of ageing and stress.
It's a widely known myth that Cleopatra had used gold as part of her beauty routine to keep up a youthful appearance, and it seems scientists have been able to bottle the famous femme fatale's beauty secret so that we ordinary mortals can experience its unique luxury.
So how did my experience go? Watch below:
Some notes: If you've ever tried the Aztec Secret Indian Healing Clay mixed with apple cider vinegar, it's nothing like that. That popular clay mask has its charms (and smell), but unlike it, the 24K Gold Mask doesn't sting on the skin; it doesn't even warm up upon contact. It simply feels like you have some jello-like substance on your face. After less than 10 minutes, I washed it off. My reaction was pretty "Meh" until I looked at the mirror and saw my skin sparkle Edward Cullen style.
Kidding aside, my skin felt supple and it had that subtle glow. I couldn't even believe it, I kept staring at myself in the mirror. I wish I had an event or a date to go that evening because I wanted to flaunt my skin so bad. So if you want to look and feel as decadent as Cleopatra, splurge a little on a small tub of the Peter Thomas Roth 24K Gold Mask; it'll set you back around Php5,300.