Why this flower-infused water gel is worth trying out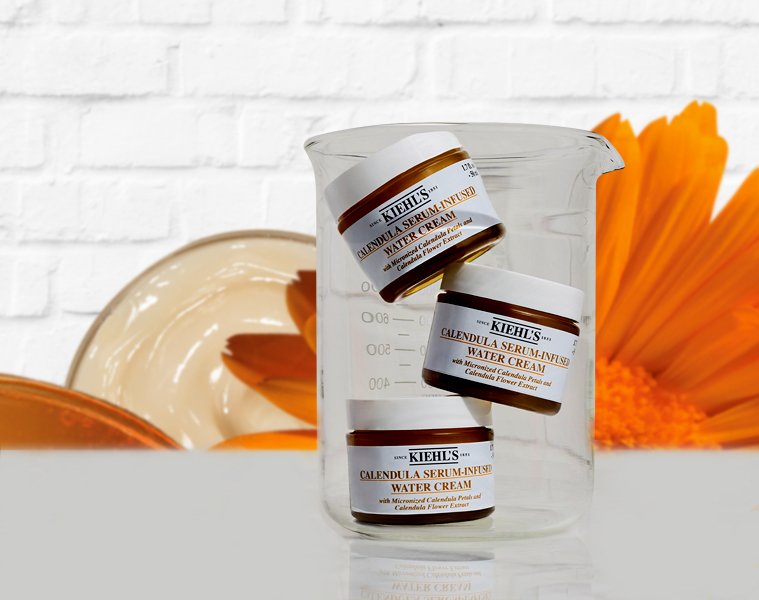 If you've browsed through the internet, researching on toners to try out, you'd probably found Kiehl's Calendula Herbal Extract Toner mentioned in almost every listicle on the best toners in town. Launched in the 1960s, it has been the brand's best-selling toner globally, and it gave way to the development of other calendula-infused products: the Calendula Deep Cleansing Foaming Face Wash (2014), the Calendula & Aloe Soothing Hydrating Mask (2017), and this year, the Calendula Serum-Infused Water Gel.
Native to the Mediterranean, calendula is known for its skin-soothing properties and has been a highly regarded herb in both Ayurvedic and traditional Chinese medicine practices for centuries. Kiehl's harnesses these properties with a formula that "houses" the concentrated calendula serum within the water phase, but before calendula petals are added to the formula for processing, they are first steeped at a high temperature for 10 minutes to allow the release of their skin-soothing properties. The petals are then added to the formula for mixing, where they are crushed into hundreds of micronized particles that are visible only through a microscope.
Upon application, the serum infusion delivers the calendula extract and hundreds of micronized calendula petals directly to the skin, giving it a soothing, hydrated, soft, and dewy finish. The serum also aids in strengthening the skin barrier and diminishing the early signs of ageing caused by environmental irritants. With continued use, the formula also visibly reduces redness.