Get into a good kind of mayhem with the first Cinco de Mayo-themed music festival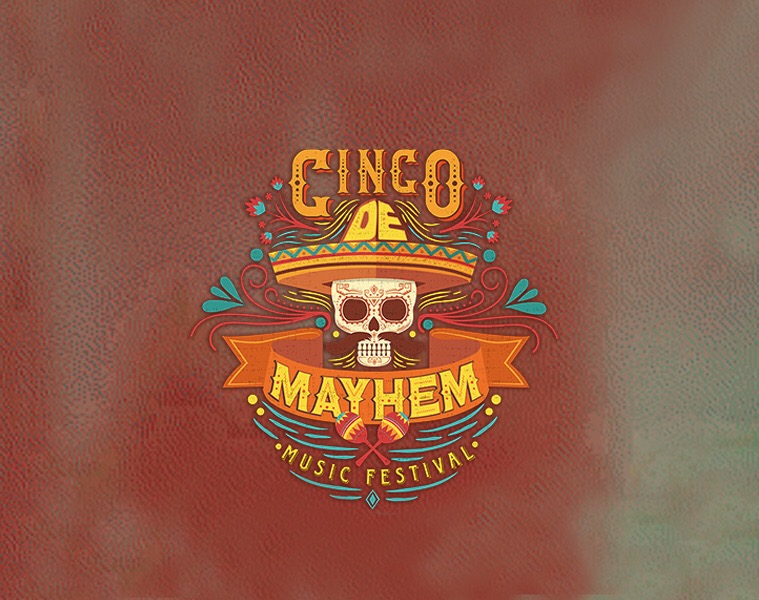 Festival season is fast approaching and what other way to celebrate culture, good music, and great company but with the newest festival in the country?
On the Cinco de Mayo weekend of May 4, ProMedia Productions will deliver a unique musical experience with the first-ever Cinco de Mayhem Music Festival. To be held at the Vista Mall Daang Hari Open Grounds, just 30 minutes outside of Metro Manila, it will bring together top local artists and DJs in a vibrant and festive celebration of music, youthful spirit, community, and of life. 
Actor-host turned musician and Garage guy Alexander Diaz and creative director of the festival said in a statement, "I've always been passionate about good music and a good party, and Cinco de Mayhem combines just that. Not only are we bringing the festivity of Cinco de Mayo to the Philippines, but we are elevating it by ushering in top-notch Filipino talent with our lineup of game-changing musicians." 
That list includes James Reid and Nadine Lustre, along with the rest of the Careless Music Manila crew: Astrokidd, Massiah, Kingwaw, and Curtismith, together with rising and legendary musicians and DJs from Quest; Kiana Valenciano; Divine Smith; DJ Euric; Deuce; and Nix Damn P..
 "I am just so excited that we get to bring game-changers who are making their mark in the music scene—good friends who are now collaborators. I have the utmost respect to the artists in the lineup who agreed to make this event momentous in every way," Diaz added.
To add more spice to the lineup, the country's first and only female MC Marga Bermudez also joins the roster, along with a special surprise performer whose name will be unveiled as Cinco de Mayhem comes closer. 
Apart from the exciting local acts, attendees can also expect fun activities at the venue, with artistic installations and festive murals creating a fun and vibrant backdrop for a night of great music. 
"We are not just thrilled to share a lineup that is so fresh and diverse, we are excited to bring together an epic night that will surely be unforgettable—a first of many Cinco de Mayhems to come," said Lahaina Mondonedo, the music fest's director of operations, during the Cinco de Mayhem media kickoff party held at Hacienda Comida Y Cocteles. "With this caliber of local acts and this Mexican utopia we have set up for everyone to enjoy, we sure have an experience that will make this the perfect way to cap off summer."  
Cinco de Mayhem ticket prices range from Php3,500 (VVIP) to Php2,000 (VIP) and Php950 (general admission). For more information and for ticket inquiries, visit Cinco de Mayhem's official website. You can also follow them on Instagram for real-time updates.