Puma Select is now in Manila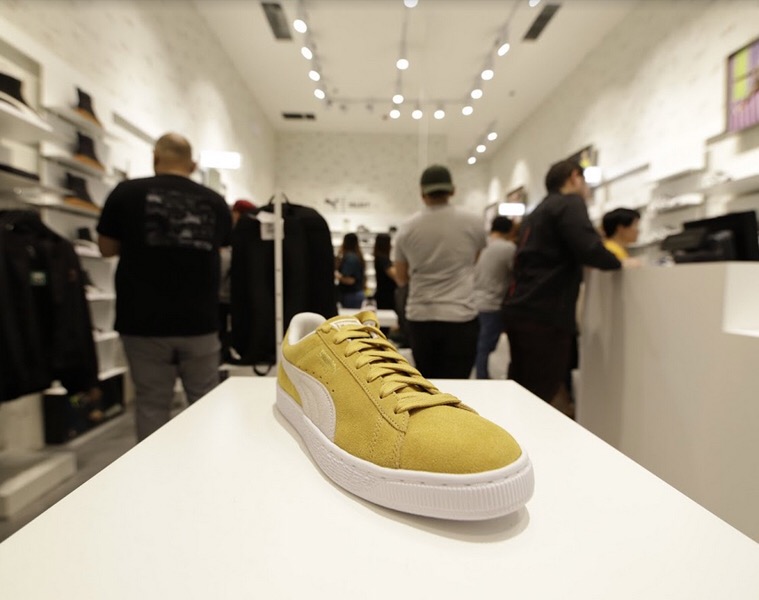 Puma recently opened its first standalone Puma Select store in the country. Located at Uptown Mall Bonifacio, it carries the brand's merchandise from its freshest collaborations with high-profile names in the entertainment, fashion, and sports scenes. Puma Select has been in exclusive partnerships with the likes of Jeff Staple, Fenty, Stampd, The Weeknd, Ken Lagerfeld, and many more for several years now, and the collections for 2019 fit right in with the continuously growing streetwear-inspired fashion movement in the country.
Puma Select fuses performance with culture and fashion, and with its arrival in the country, it raises the bar in local streetwear. On display during the event were a number of the brand's signature pieces, such as the Puma X XO Tactical and the Puma Fenty Avid from the Rihanna collection, as well as other Puma Select favorites: Puma Suede Bow, Puma X XO Tsugi Shinsei Caviar, and the Puma X Poggy.
Puma Select is located at the ground floor of Uptown Mall Bonifacio, Taguig. For more information, follow Puma Select on Instagram.