And it's a wrap for the Converse Rated One Star global takeover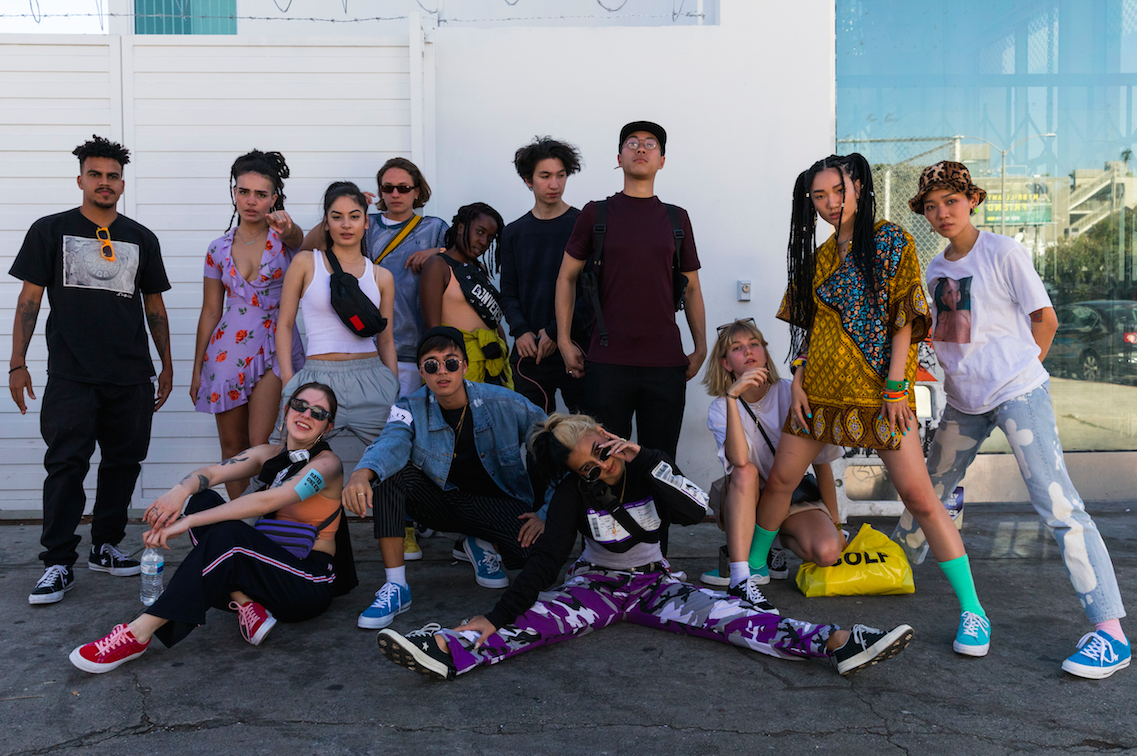 After the epic London and São Paulo activations of Rated One Star, Los Angeles was the perfect culminating experience for the global movement spearheaded by Converse. Coming from all over the world, Rated One Star collective and Converse X kids, a group of Generation Z creatives with a heightened sense of style and aesthetics, trekked to the city of Los Angeles for an unforgettable Converse experience.
Participating countries included Australia, Chile, Poland, Thailand, South Africa, New Zealand, Hungary, and of course, the Philippines. Converse X kid Macauly Lofgren, and together with model, social media influencer, and (our favorite) Rated One Star collective Jessica Yang and Issa Pressman, completed Team Philippines for the latest collaboration and celebration of Converse with Tyler, the Creator in Los Angeles.
The Rated One Star in L.A. itinerary started with a Converse Spring 2019 campaign shoot with all the #RatedOneStar collective and Converse X kids stepping out in their swag One Star styles. Brain Dead, a partner retail shop on Dover Street Market with the most sought-after streetwear brands, invited the crew for a celebratory party after, as the press preview of the latest Converse collections continued.
"I swear, this is definitely one of the best things that happened to me this year," said Yang as she completed the three legs of the Rated One Star tour. "London, São Paulo, and then LA! Meeting, working, and partying with the coolest people from all over the world, creating memories that are once in a life time…Honestly, I am just so proud of Rated One Star, and I'm so thankful. This campaign just got me so deep. Society's thoughts don't matter because you are just awesome in your own way. You are a true star!"
A very special treat awaited the Rated One Star collective at Golf Store along Fairfax Avenue where Tyler, the Creator himself gave everyone a surprise visit.
To cap the week-long experience, VIP tickets to Tyler, the Creator's Camp Flog Gnaw Carnival were given to the Rated One Star crew. Featured artists included A$AP Rocky, Jaden Smith, The Internet, Wallows, Virgil Abloh, Post Malone, and of course, the man himself, Tyler, the Creator.
When asked about her experience during Camp Flog Gnaw, Pressman reminisced, "I loved every second! From the moment we entered, I loved everyone's style and how 'in the mood' they were for the festival, down to the artists who gave all their energy and transferred that to us in the crowd. I just lost myself while singing out loud and dancing around with my fave artists. And by the way, the line up was craaaaazy. No fail!"
Aside from the photo shoots and music festivals, Converse forged and engaged a community of individuals that are fully immersed in their local milieu but projects and sees the world in a different light. In their own terms, Converse Rated One Star collective as well as Converse X kids progress their ambitions and attitudes in every step of the way. In the same light, Tyler, the Creator, radiates this very philosophy through his collection for Converse.
Lofgren shared, "The entire week was about meeting people from all over the world and creating this community of like-minded people who aim to live a Rated One Star life. At the end of the trip, it was clear that Rated One Star was no longer just a sneaker; it had become a movement for us to take back to our home countries."