Atom Araullo on stepping out of his comfort zone and dealing with criticism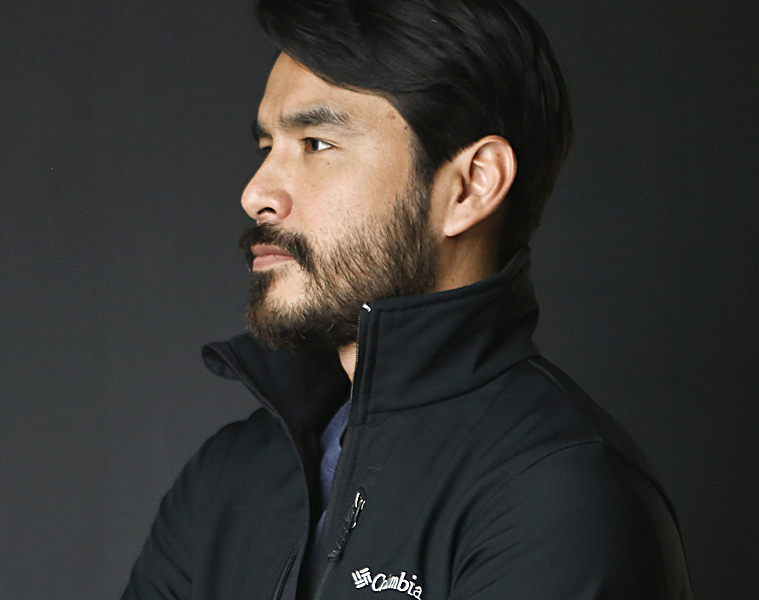 We got used to hearing him deliver the news at the crack of dawn or whenever a big news breaks. We've also seen him dive deep into human interest stories through the documentaries he has hosted and produced. But along with his recent foray into acting with Citizen Jake, Atom Araullo, 35, has been lending the credibility he has built to product endorsement.
Like his first acting vehicle that had him playing a journalist, Araullo's choice of brands to align with hew close to real life. And as a triathlete and frequent traveler, being the man for Cherifer Premium for Adults is a natural fit for his lifestyle. Formulated with taurine for focus, ginseng for energy, and chlorella growth factor (CGF) that helps provide nucleic acids to promote muscle tissue repair and recovery, Cherifer Premium for Adults is the health supplement for those who want to keep on being productive as they face daily physical and mental challenges.
On the set of his upcoming action-packed commercial for the product, Garage got the chance to have a short chat with Araullo about stepping into new public roles, what the 30s has yet to hold for him—and anyone, for that matter—and how he deals with the public scrutiny, especially on the negative side:
The new Cherifer Premium for Adults commercial has yet to make its television debut, but what makes it buzz-worthy aside from having Araullo as its star was the rigorous parkour training it had him go through before shooting. "The training was challenging for me but I felt accomplished when I finally learned all of the parkour skills needed for the commercial. I'm always up for something new and I'm glad that this gave me new experiences," he said. With Robby Apelo of The Ninja Academy overseeing his training, Araullo joked, "I've always wanted to be a ninja, and I feel like I'm a step closer to that dream."
We're excited to see how the commercial turns out and what new avenues he'd be getting into in the near future.