The week that was in style: March 19 – 25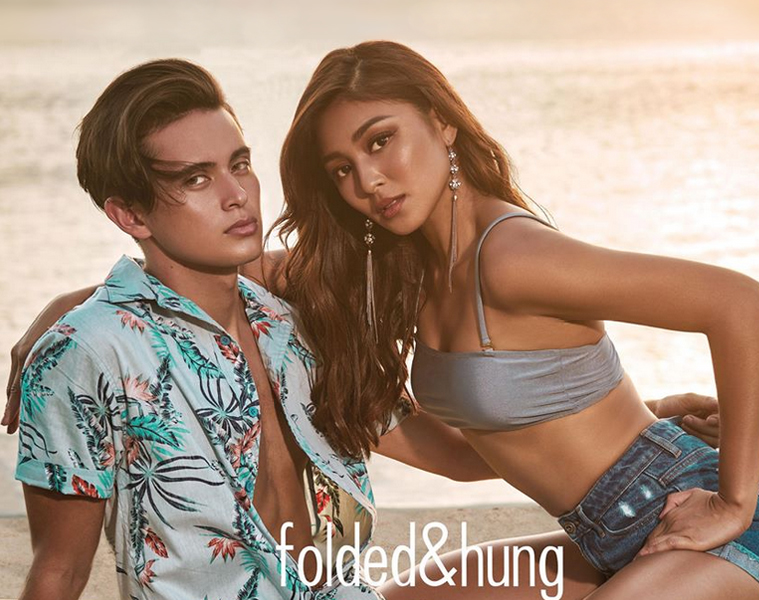 CRISTIANO RONALDO SIGNED WITH AMERICAN TOURISTER
MARCH 19
American Tourister signed up five-time Ballon D'Or winner Cristiano Ronaldo for its 2018 marketing campaign that calls out to travelers to "Bring Back More" from their journeys. It's a pairing that makes sense, since the athlete is a frequent traveler himself.
"I'm delighted to be American Tourister's brand ambassador," Ronaldo said through a statement. "As an avid traveler, I love the brand, their suitcases, and the active, lifestyle they promote. It was very nice to work with [award-winning director] Augusto de Fraga , and I'm looking forward to seeing the fans' reactions to the series of television commercials that we've shot together. It's going to be a fun year ahead."
THE HOLLYWOOD REPORTER RELEASED ITS ANNUAL POWER STYLISTS ISSUE
MARCH 21

Proof that style isn't just another frivolous aspect of celebrity culture is The Hollywood Reporter's annual issue that features the 25 most powerful stylists in Hollywood. This year's list is topped by Kate Young, a returning power player who already made it to number one in 2012 and 2016; her clients Michelle Williams, Margot Robbie, Sienna Miller, Natalie Portman, Selena Gomez, and Dakota Johnson are frequent best-dressed mentions in Hollywood socials.
The same issue names the top seven stylists who specifically dress actors, and two of them had helped create looks that got our thumbs up here in Garage.
The first is Ashley Weston, stylist to the king of Wakanda himself, Chadwick Boseman. Watch them talk about the power of fashion, their working relationship, and their favorite looks. Hint: One of them was mentioned in our Style Spotlight on Boseman:
Another one is John Tan, who dressed his long-time client, actor Ansel Elgort in a Tom Ford velvet tuxedo jacket for this year's Oscars red carpet.
ADIDAS LAUNCHED THE DEERUPT SNEAKER
MARCH 21
Adidas Originals introduced its newest sneaker that was inspired by urban planning, architecture, and natural phenomena. Held at the Commonwealth store in Greenbelt 5, the Deerupt launch presented a sneaker design that is based on the adidas heritage—specifically its '80s running shoes—but also has a radical new look. The grid design that was a key feature on the New York runner and Marathon Training shoe has been stretched to envelope the entire shoe, then warped to exaggerated proportions and injected with electric color.
FOLDED & HUNG LAUNCHED ITS SUMMER 2018 COLLECTION 
MARCH 22
With summer now upon us, Folded & Hung came through with its latest looks for the current season. Spearheading the brand's newest campaign is two-time Garage cover guy James Reid and singer-actress Nadine Lustre. Check out F&H's latest collection as well as the white-hot images of the celebrity couple from the ad campaign here.
https://www.instagram.com/p/Bgn4Ex7FIKN/?taken-by=foldedandhungph
SANUK MADE ITS MANILA COMEBACK WITH A NEW COLLECTION

To celebrate its return to the local lifestyle scene, footwear brand Sanuk launched its spring/summer 2018 collection that features the ultra-comfortable Chiba Quest Knit and Yoga Sling sandals, done in vibrant colors that reflect the sunny vibe of the season. The new footwear styles live up to the accompanying marketing campaign #SmilePassItOn: Light Someone Else's Life with the Power of Smile, which is Sanuk's call to action for people to pass on their positive vibes to everyone with a smile. The campaign also features actor Benj Manalo (Ang Probinsyano, Rak of Aegis) as the embodiment of a Sanuk wearer's fun and confident nature.