The monthly round-up: What events to anticipate this July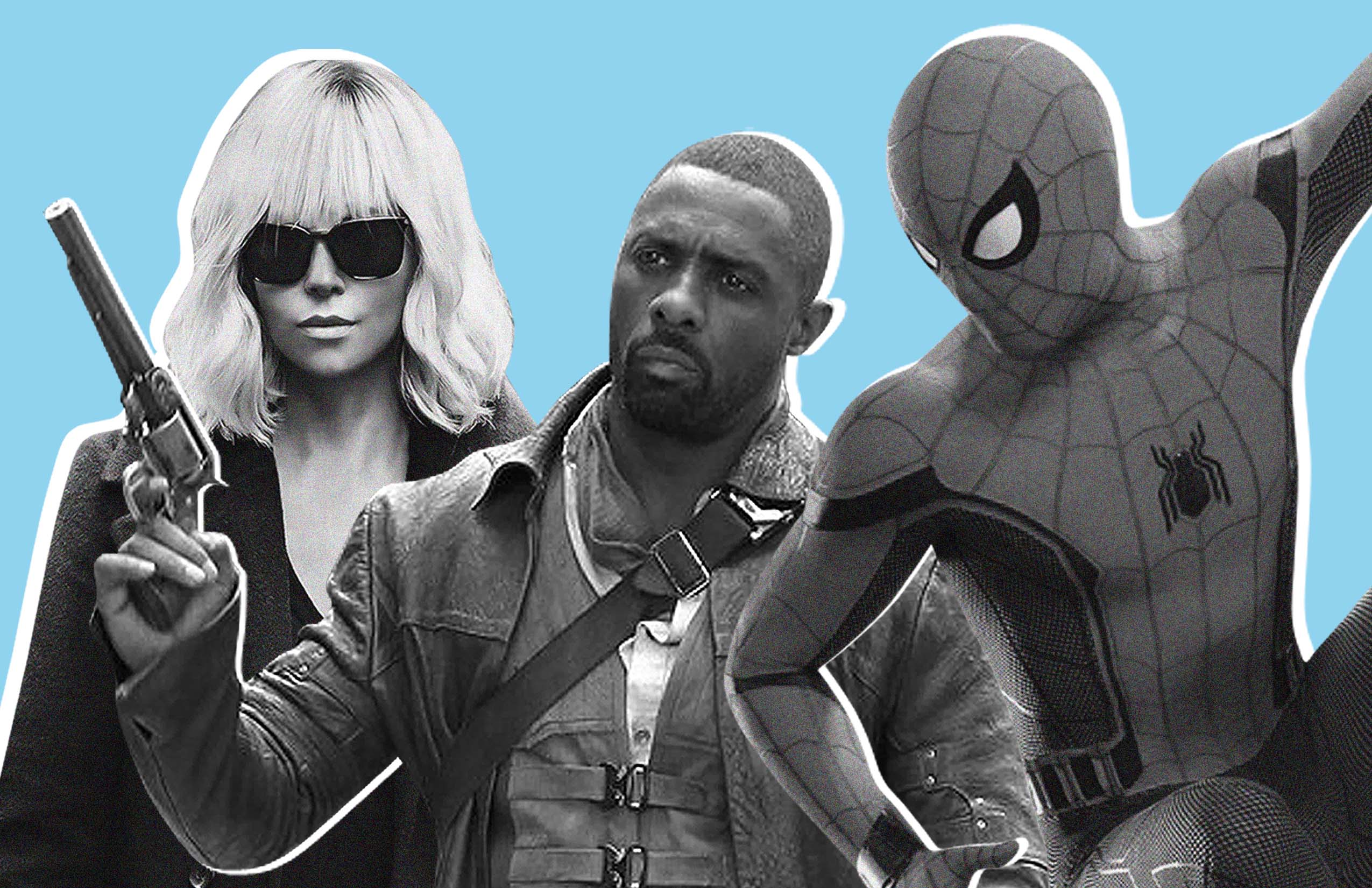 There may not be long weekends in sight for the new month ahead, but don't let the upcoming five-day work weeks bum you out. We've got you covered on what events to look forward to, when, and where.
Film
Spider-Man: Homecoming
Opens on July 7
Maybe third time's the charm for a movie version of Spider-Man. Tom Holland seems a better bet, age-wise, in presenting us an actual teen-aged Peter Parker, a secret superhero-in-training whose mentor/sort-of-babysitter is Tony Stark himself. (Plus, his dance and gymnast background makes him a more realistically limber and acrobatic Spidey.) Also stars Zendaya, Michael Keaton, Marisa Tomei, Jacob Batolon, and Robert Downey, Jr.
Atomic Blonde
Opens on July 26
She gave us Furiosa, and now, she's about to give us Atomic Blonde. Made by the same team behind John Wick, this movie stars Charlize Theron as a badass spy who can lick two men while inside a speeding Porsche and stab one in the eye with her red stiletto as a finishing touch. Also stars James McAvoy, John Goodman, and Sophia Boutella.
The Dark Tower
Opens on July 28
Based on the novel series by Stephen King, this sci-fi action horror flick is about a kid who crosses over to another dimension and meets a gun-slinging Idris Elba…okay, so we're not really familiar with the literary material this one is based on and the trailer is too dense for us to parse down, but come on. It has Idris Elba doing really cool action stuff. Sold. Also stars Matthew McConaughey and Tom Taylor.
The Big Sick
Who the eff knows if it even gets shown here, but hey, no harm in putting out a wish to the universe
Based on the real-life love story of comedian Kumail Nanjiani (Silicon Valley) and his wife Emily V. Gordon, The Big Sick is the rom-com that could get writers to recognize that romance stories and comedies need not rely on the usual tropes and shticks to be received well. Already with a 96 percent rating on Rotten Tomatoes, it's a modern-day love story between two people from radically different cultural backgrounds, with–okay–one "twist": a life-or-death medical emergency (we guess this is The Big Sick referred to in the title) thrown in to complicate things that are already complicated by family dynamics. It's based on real life, though, and while Nanjiani's and Gordon's obviously happy marriage is already a major spoiler alert, the journey of how they got to marital bliss would be enjoyable to watch. Stars Kumail Nanjiani, Zoe Kazan, Holly Hunter, Ray Romano, Adeel Akhtar, and Anupam Kher.
COMMUNITY
SAT X Future Market @ HUB
Starting July 1 | HUB:Make Lab at First United Building
The Saturday X Future Market is back to present even more unique merchandise from independent makers and sellers. The first installment of this now-weekly event starts tomorrow, from 11 am to 8 pm. Aside from retail items, there will also be food and great products from the HUB|Make Lab makers, and the rest of historical Escolta to sight-see.
Global Pinoy Alabang Fair
July 14 – 16 | Alabang Town Center
Heads up, southerners: Yabang Pinoy's Global Pinoy bazaar makes it way to your side of the town, and it brings with it all kinds of goods from local industries, start-ups, and social entrepreneurs. There particularly will be a whole lot of food items for sale and for attendees to taste.
ART
Skin
Runs until July 29 | Finale Art File Upstairs Gallery
Skin is a series of photographs that artist Nicole Coson accidentally captured before or after a significant event. Within each of these photographs are instances fossilized in a flurry of stretched lights, flashing limbs, and blurred figures.
Finale Art File. Warehouse 17, La Fuerza Compound (Gate 1), 2241 Chino Roces Ave., Makati.
Future's Past
Runs until August 11 | Bridgeway Foyer Gallery & Cone Room, Yuchengco Museum
Sven Marquardt's collection of black and white portraits, taken over 30 years in Berlin, is on exhibit in the German photographer's first solo show in the Philippines. "Future's Past" is brought to Manila by the Goethe-Institut Philippinen, the German Cultural Center, in partnership with the Yuchengco Museum.
Yuchengco Museum. RCBC Plaza, Ayala cor. Buendia Ave., Makati.

Waves
July 1 – 31 | MO_Space
An exhibit that is part of MO_Space X, a series of shows that celebrates the gallery's 10 years of activities, "Waves" is a revisit to Roberto Chabet's historical plywood installation of the same name. It provides a glimpse into one of the earliest manifestations of Chabet's aporetic use of everyday objects, turning it into both material and metaphor for the vagrancies of contemporary life.
MO_Space. Third Level Mos Design Building, Bonifacio High Street, Bonifacio Global City.
Demo-workshop: Cartoons in History
July 9 | Ayala Museum
Political cartoonist and publisher Boboy Yonzon retraces the history of komiks in the Philippines and shares tips and tricks on how one can make their own historical cartoons. (This demo-workshop is best for teens and young adults. Fees to be announced.)
Ayala Museum. Makati Ave. cor. De La Rosa St., Greenbelt Park, Makati.

Art by Pol Aries Zamora.
Save
Save
Save
Save
Save