Meet these folks who are doing well by doing good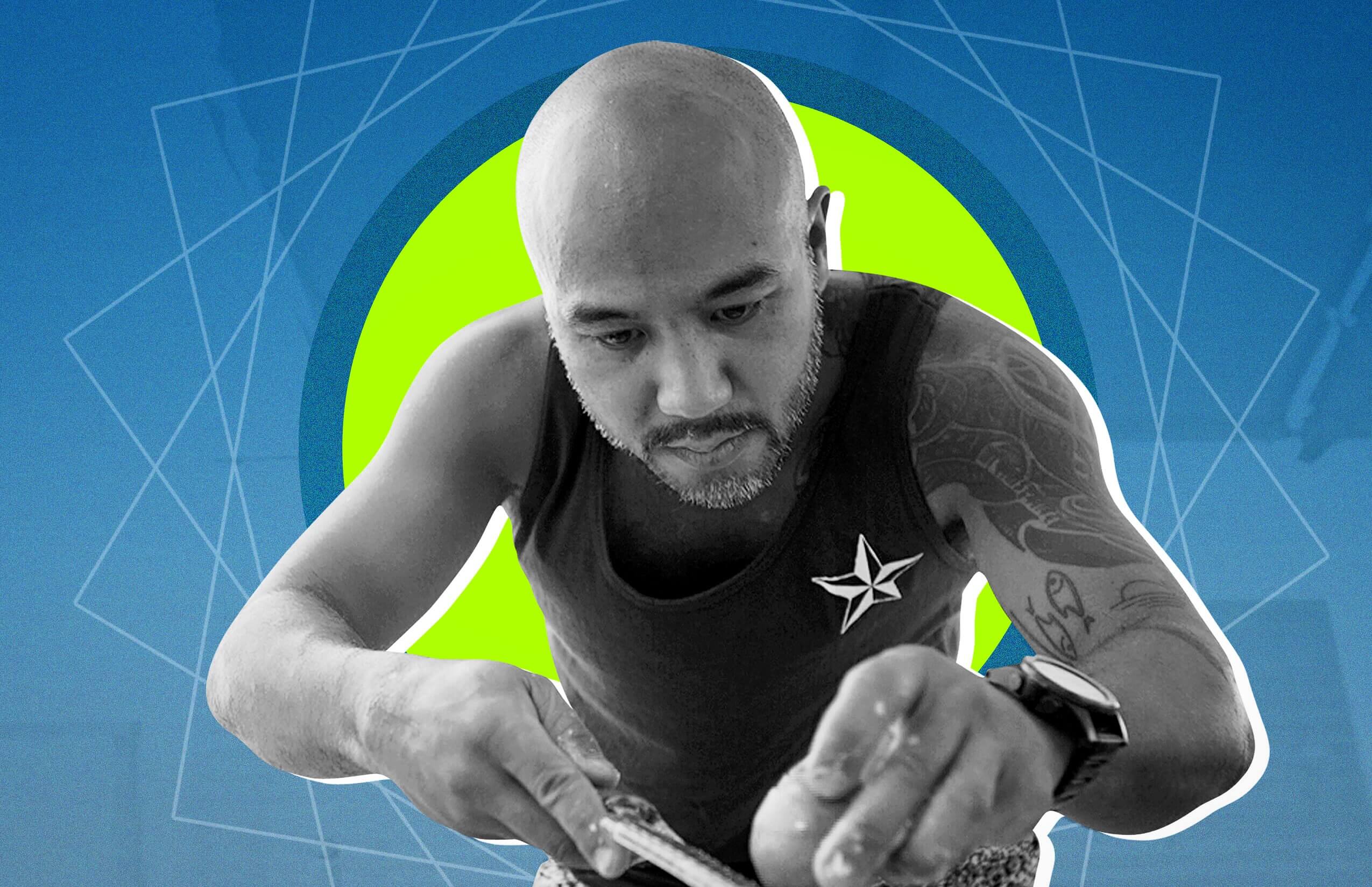 There are just too many influencers and too little time and energy to care about them all (plus too little money to buy whatever they're shilling). So why not take a break from tracking their self-promotion? Learn more instead about individuals and organizations whose work and vision are about working towards the greater good, from empowering the disenfranchised and fostering a better consumer culture to bridging communities with opportunities. Here are just a few of them.
THE MAKERS
Gen. Mdse
Gen.Mdse is about contextual living, translated to handmade, hand-cultivated products with an intrinsic Filipino quality to them, from where they were made to where the raw materials were sourced. Located at Escolta's HUB|Make Lab, it was created by Jose Tong, Derek Tvmala, and Bianca Holganza. Each brings their own line of artisanal creations to the brand; all hope to change the current homogenous, mall-driven mold of consumerism. Gen.Mdse presents an alternative space where makers and consumers can interact, and a sense of community is as important as currency.
Jose Tong, an artist and architect, aims to infuse a modern Southeast Asian aesthetic to daily urban living through his concrete plant holders, pet bowls, and multi-purpose containers, sold under the brand Basic Commodity. Other goods are postcards and prints of algorithmic art that he also makes. The main attraction, though, are kokedama: tropical ferns growing out of compact balls of moss. Succulents are popular choices as indoor greens but they're native to arid deserts, thus not quite as low maintenance as they're touted to be in the tropics. In kokedama, Tong found an easier, equally pleasing option when he learned the art of its cultivation in Osaka. Instead of Japanese foliage, though, Basic Commodity uses tropical plants and ferns endemic to the country, particularly those found around Luzon. Tong also plans to look for rarer ones in Davao and propagate his own moss in the future.
In the '70s, Holganza's family farm in Davao was her grandfather's personal source of cacao for his weekly cup of sikwate. With her mother now running it, she decided to harness her hereditary cacao obsession by using some of the harvest in her granola creations; the roasted nibs proved to be good at adding crunch and a slight bitterness to the snack. With her decision to use locally grown flavors―tiny slivers of dried mango, ginger, durian, and chili pepper can be found mixed with the sweet oats, rice, and cacao bits―Wit's Sweets & Savouries granola became a great alternative to the usual berry-flavored imported options in the market. Even before Gen.Mdse, Wit's has been making a buzz in weekend markets, but Holganza wants to regulate it's growth for quality's sake. Production will be increased but not automated to keep the business providing jobs. She also continues to monitor all the details in product development, from the use of alternative sugar variants and the regulation in consistency of the dried fruit bits' size, the rice's crispness, and the snack's overall golden hue.
Weather-conscious, tropical, minimal, functional―these are the cornerstones on which clothing line Slaves of Liberty was built by Tvmala, a multidisciplinary artist. Since its first collection in 2014, it has established its distinctly modern, unisexual appeal combined with humidity-appropriate comfort and silhouettes that allow ease of movement. The most recent collection explores breathable textiles (linen, cotton-mixed fabrics) and includes the brand's now signature tulip pants: lightweight, cool to look at, cooler to wear. Slaves of Liberty speaks to dressers looking to enhance their individualistic style in subtle ways.
THE SENSATE
JP Anglo
Chefs who have achieved name recognition in popular media are often given (and sometimes expect) the rock star treatment. Chef JP Anglo, the guy behind Sarsá, is an exception―at least in his documentary series Hungry with Chef JP. In his search for waves and good food, he finds himself in some of the country's most remote provinces, sourcing local wet markets for fresh produce in between heading to the water with his surfboard in tow. Far from being the urban savior who swoops in to lift the locals from their parochial tastes, he takes notes about yet-undiscovered Filipino dishes and recipes and stands elbow-to-elbow with self-taught cooks in tiny kitchens. After a couple of days of slow living and taking in the visual bounty of the Philippines' beaches and mountains, he then prepares a thanksgiving feast for his hosts, and the deliciously messy boodle fights that unfold after can make any viewer envious. The meals may be far from Instagram-flat lay worthy, but aesthetics aren't the point; food is meant only to be savored. Produced by local production company Seabiscuit Films, Hungry makes a visually compelling case for a simpler life. Through Anglo's experiences, the audience is reminded that there's more to living than succumbing to consumerism, the urban rush, and the online buzz.
Season two of Hungry with Chef JP airs every Saturday at 7:30 p.m. on CNN Philippines.
THE CONNECTOR
Virtualahan
Whether it's living with HIV or cerebral palsy, a less than optimal health condition undermines a person's employment opportunities―never mind if they're capable of work, and even with the existence of a Magna Carta for Disabled Persons. Ryan Gersava saw this firsthand while training as a medical technologist handing physical exam reports to patients applying for work overseas. Witnessing disabled people's dreams getting crushed, he began contemplating whether to go on to medical school or to make an immediate difference in their lives. Then the country's booming BPO industry gave him an idea: people are looking for jobs, and here are jobs that allow employees to work from home.
Thus, Virtualahan was born, an enterprise that equips PWD with employable skills in sales, marketing, animation, web design, and more, and links them to companies looking for virtual staff members. Their month-long online training course costs Php5,000, with scholarships and train-now-pay-later options in the plans. College graduates and undergraduates from all over the country are welcome to apply; the only requirements are a computer and stable internet connection. Given that these are also often unavailable to those who need employment the most, Virtualahan is working on partnerships with various Corporate Social Responsibility programs to provide affordable tech assistance to trainees. The social enterprise boasts a 75 percent placement rate for its trainees, who earn an average monthly salary of $500. And though based in Gersava's hometown in Davao, Virtualahan services client companies from all over the world.
THE INCUBATOR
Edukasyon.ph
There is this misguided belief that offering financial aid to poor but academically talented students is as easy as putting up a "Scholarship Available" sign. But in communities where it's common for children to drop out of school long before reaching the 10th grade to help feed their families, where they're hardly (if ever) engaged in serious discussions about what they wish to do when they grow up, talent is frequently put aside in favor of immediate survival. Despite many well-meaning academic institutions, the gap remains wide between available academic aid and the financially strapped students dreaming of receiving further education.
Social enterprise Edukasyon.ph is working to bridge that gap primarily by organizing all the information and resources available from both government and private educational institutions and presenting them on an accessible platform to students all over the country. Established by Henry Motte-Muñoz in 2014, it fosters partnerships with various organizations to guide students onto the path toward their dream careers, from exploring career possibilities to deciding on the right school to apply to and finding available funding. At Edukasyon.ph's Career Conversations page, students can learn about various career options, from the most popular to the most hard-to-fill jobs: their descriptions, entry level salaries, and recommended senior high school tracks, college courses, and technical/vocational education requirements. Videos of professionals in different industries are also available, the better to provide students necessary insights.
THE DO-GOODER
Batak Craft
Of the 29 basket-weaving patterns attributed to Puerto Princesa's Batak tribe, only 10 remain known and woven today. It isn't just cultural erosion that plagues the indigenous community of hunter-gatherers; they also suffer from malnutrition and sickness, effects of severely depleted natural resources and equally severely limited access to government services and sustainable means of livelihood.
Theirs is a multi-layered issue that the very small team of Batak Craft (comprised of founder Lara Frayre and operations officer Jun Estepa, Jr.) is working hard to resolve on multiple fronts. First is by encouraging the tribe's cultivation and development of their basket-weaving skills, which ensures both the craft's continued practice and the provision of an income source. Second is by documenting the local culture, which Batak Craft aims to share to a global audience. This lets outsiders know of the tribe's existence and also finds a market for their handmade products. Baskets, woven placemats, wooden accessories, and even an album of Batak music and a coffee table book about the tribe can be bought through the Start Some Good website, a crowdfunding platform that enables greater connection between buyers and the people who made the products. A $5 bid provides access to a webinar to be conducted by Frayre on life with the Bataks, while a $500 one will fund the three-day product refinement training program of eight tribe members; the rest of the price list in between the two amounts have corresponding product packages.
Paying $230 may sound too steep for a three-piece set of woven baskets, but consider the labor that went into each item, from the sourcing of locally available materials to the painstaking weaving and manual dyeing of the actual product. The prices aren't unreasonable, especially as they can feed the weaver's family for a week. And as Batak are believed to be the first settlers in the Philippines, buying their handicraft would be like having a relic of our collective ancestors in one's home. Batak Craft also organizes medical missions with the funds generated by sales. All this work is geared towards both an immediate goal and a long-term vision: attending to the Batak tribe's basic, most urgent needs while ensuring their community's survival and self-actualization.
Parts of this story originally appeared in Garage's September 2016 issue.
Header image from Batak Craft.

Save