Summer sun guards for your hair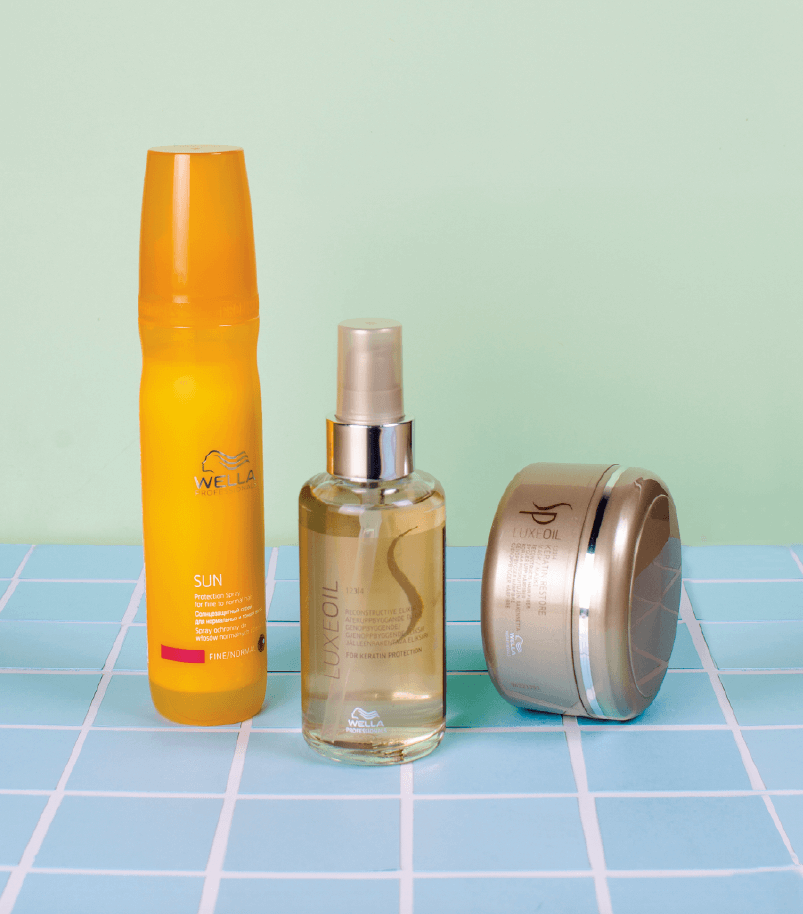 Since the summer heat is upon us, one must put on hair sun protection to shield your crown from the harmful rays and free radicals. Our Garage editors found these latest hair innovations to do exactly that. So pile up on these products for a carefree summer vacation!
Wella Professionals Sun Protection Spray
Has a unique lightweight double phase formula with UV protection
Wella Professionals Luxe Oil Keratin Restore
Instantly reconstructs hair fiber to improve texture and leave hair soft to touch
Wella Professionals Luxe Oil Reconstructive Elixir
Features a special formula of almond, argan,  and jojoba oils that softens hair without weighing it down
Photographed by Pol Aries Zamora.