Our favorite pieces from Uniqlo's spring/summer 2017 preview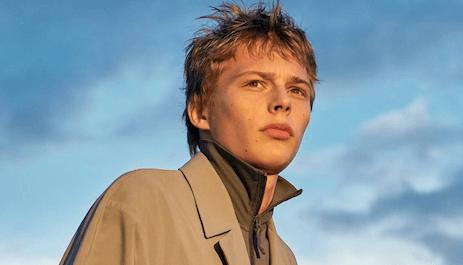 Most apparel brands conceptualize their latest collections by gauging what's next and hoping it becomes a hit in the upcoming season. Uniqlo, however, always works with what's already available. From the cut and the fit to the fabric they use, the Japanese brand has always been about finding ways to perfect a timeless wardrobe piece further.
They call what they make LifeWear apparel: developed with the Japanese values of simplicity, quality, and longevity, designed to be the building blocks of a shopper's style. The way Uniqlo leans hard on the classics constantly makes it a reliable and palate-refreshing option in the retail sea of trendy prints, cuts, and embellishments.
At the preview of its spring/summer 2017 collection, Uniqlo once again hews close to its LifeWear tradition with the innovations it has made on deceptively simple apparel that can withstand fashion seasons. There may be a lack of explosive colors and edgy cuts, but the substance of the collection lies in the details.
Jeans lighter than air
For its denim collection, Uniqlo dips its toes into the distressed trend with jeans sporting rips and tears. With the recent establishment of their Denim Innovation Center in Los Angeles, however, the Japanese brand has pushed forward the evolution of denim with its new Miracle Air jeans. Made in collaboration with denim manufacturer Kaihara, the Miracle Air jeans are 20 percent lighter than regular denim and woven with special hollow fibers jointly developed by Toray and Kaihara, making it even more invaluable for everyday wear. The men's styles include the distressed selvedge jean that technologically combines comfort with a smart, stylish, and close fit.
Can do pants, can do attitude
Comfortable, accessible, and polished workwear is the domain of Uniqlo's Work Smart collection. Featuring pieces that can be easily mixed and matched for day-to-night looks and made with wrinkle-resistant and machine-washable fabrics, Work Smart makes daily professional dressing fast and easy. One of its highlight pieces for men is the Kando pants, designed for easy movement and crafted from lightweight, fast-drying fabric.
No sweat, no stink
The Airism collection similarly features innovative fabric. The line of innerwear and underwear is known for its cool, light, and breathable fabric that molds close to the body without constricting movement. It's also able to wick away moisture, making the Airism pieces the perfect alternative to ordinary cotton apparel. In addition to making you feel so fresh and so clean, the Airism fabric has been specially treated to absorb and neutralize odor by preventing bacterial growth caused by human sweat. Its potency remains even after repeated washes, making it an invaluable wardrobe piece for a city as humid as Manila.
Other lines featured in the spring/summer 2017 preview were Uniqlo Sport, which seamlessly incorporates sportswear into everyday apparel, and UT (Uniqlo T-shirts) that feature designs made in collaboration with abstract expressionist FUTURA.
Expect the full Uniqlo spring/summer 2017 collection to roll out in Uniqlo stores within the next two months. Website: www.uniqlo.com/ph. Instagram: @uniqlophpofficial.
Writer September Mahino