Looking good is now a habit for Sam Ajdani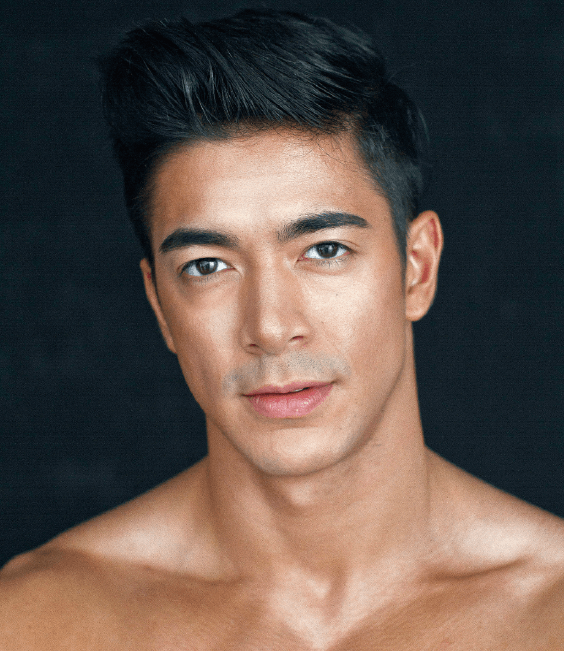 "Working out is both a physical and psychological necessity," says Sam Ajdani of his fitness journey, which had the Filipino-Persian model transform his physique from lanky to buffed. He says of his early modeling years, "At 17, I wasn't doing anything really; I was still trying to figure out where my career was going." He felt discontented then about his status yet also quite confident about his future, and so he decided that year to take his career in his hands and pave a runway of his own.
It didn't come easy. "I was very slim, and I needed to bulk up for one to two years," he says. "After those couple of years, my muscles began to mature and my form improved. From there, I set new long-term goals for my body, which is taking more time to achieve—and most of which I am still working on now."
The 24-year-old is the Philippines' best bet for this year's Mister World. "It's my first time to compete in a contest this big," he shares before giving an objective assessment of his state of fitness: chest and abdominals, well-sculpted; legs, need more work. "Every part needs improvement," he concedes. "Naturally, in order to be good at anything, I also need to keep growing as a person. It's not only about getting ripped or bulked; it's about shaping the whole package."
The past six years for Adjani have been all about striving to beat personal bests at his own pace, and with the prestigious male pageant fast approaching, it's essential for him to remain consistent with the fitness regimen he's been practicing for years. "I begin my mornings at eight or nine o' clock with stretching, followed by a heavy breakfast." He then packs his protein shake and a change of clothes and heads to the gym. "Depending on my schedule, I practice football, kinesthesis, free weights, and cardiovascular exercises four to six times a week." Soon, he'll be throwing in martial arts, surfing, and CrossFit into the mix as well. Adjani does intense workouts for two months, then takes a two-week break before getting back on track. "This way, I won't get exhausted easily."
His fitness routine doesn't really have a matching diet plan, though Adjani eats conscientiously. "I eat four to five healthy meals in small proportions daily, adding up to 3,000 calories because I'm trying to gain weight," he says; he advises people to consume no more than 2,500 calories when they're trying to maintain their build.
After six years of all of these, it has become second nature to Adjani; going to the gym no longer feels like a drag and he no longer craves for junk food.
So will Adjani be the next Mister World? Will he have the same fate as John Spainhour, who didn't even make it to the semi-finals, or will he surpass Andrew Wolfe's first-runner up standing? If it's a matter of the endurance to go the extra mile to win, Adjani has the drive and the discipline for that down pat.