Carlo Gonzales goes places—and keeps fit while doing so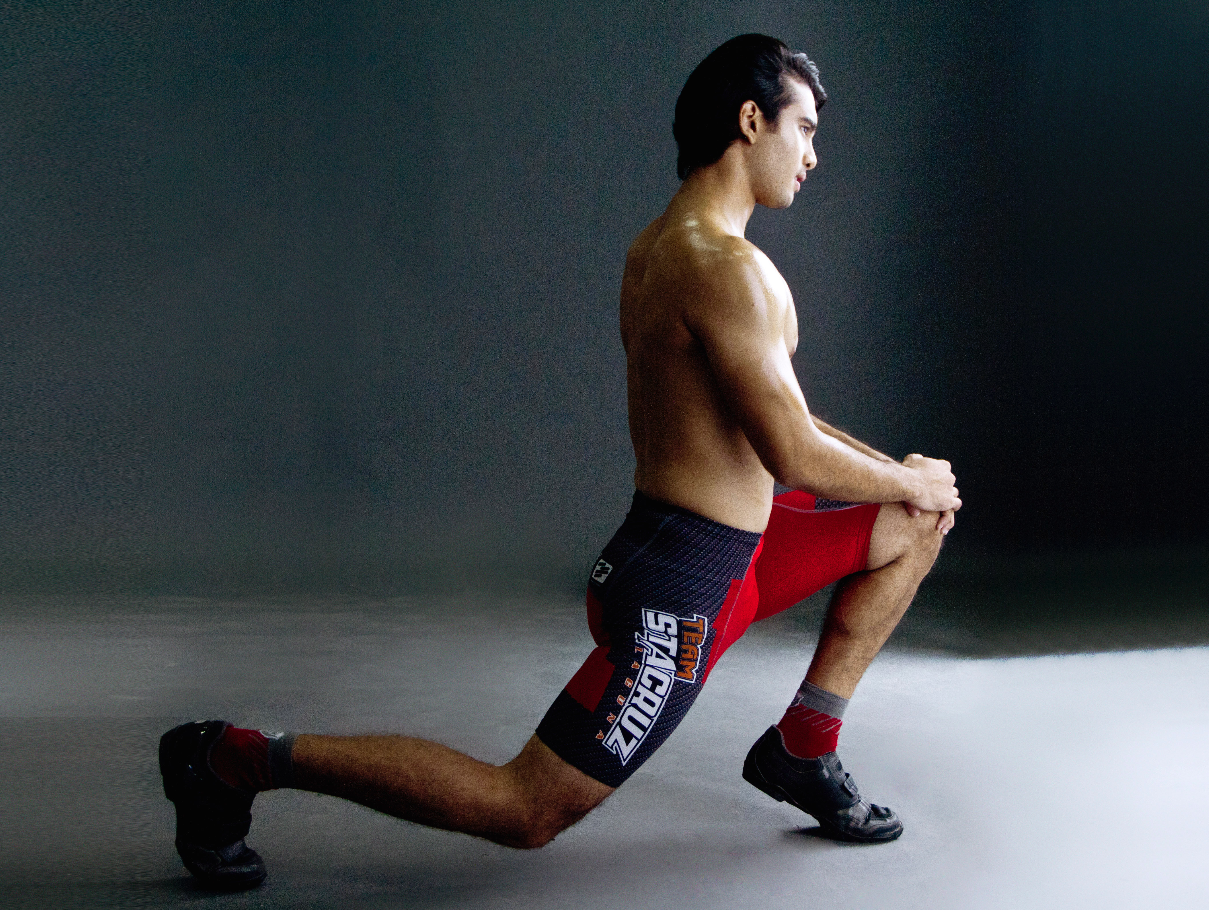 Carlo Gonzales is that rare runway regular whose muscular frame works whether he's shirtless in swimwear or suited up in designer menswear. He's made the rounds, from walking for designers and brands at Philippine Fashion Week last year to doing fashion shows at top brand events and the recent Style Origins. He has appeared in magazine editorials, his wavy hair slicked back and scruff trimmed just so, but it was really in commercials and print ads that he had gotten his start.
The 23-year-old admits he joined the industry in 2012 simply because the money wasn't too bad. His first gig was a print ad that appeared in regional magazines like Elle Men. "I was surprised by how I could get that much money on my own. It is easy money; I just have to be diligent about going to castings and doing VTRs," he says. Standing at 6 feet, with a moreno complexion and a down-to-earth, laidback vibe, it's easy to see why Gonzales didn't have trouble booking jobs.
No one would be able to tell by sight alone that he is genetically predisposed to being overweight. Gonzales' motivation to stay active and in shape, in fact, was triggered by his father passing away in 2009 from an illness caused by excessive weight and an unhealthy lifestyle. As the eldest in the family, he assumed the role of the man of the house and knew he had to be a role model to his brother and sister. "My sister started going to the gym recently," he says with pride.
Despite all the work he gets in Manila, Gonzales prefers to stay in Laguna with his family, being his mom's moral supporter and sometimes helping out with the work his father had left behind at his uncle's quarry. He goes to Manila only on weeks when there is modeling work.
He got his start in fitness by playing basketball and lifting in the gym, but since he started biking, he simply became addicted. Three times a week, Gonzales gets on his bike and rides the trails in Nuvali in Laguna or gets on the road to Tagaytay, bound for Palace in the Sky. In the city, he goes to McKinley Hills in The Fort. On his days off, he rides the uphill trails in Lucban and Caliraya in Quezon for a challenge. He covers 60 to 80 kilometers on his regular rides while long rides are at 90 to 100 kilometers.
To think biking never was of interest to him before. Gonzales bought a bike only because his friends teased him and because he found a group discount. "One kilometer into biking the next day, I wanted to return it!" Now, the camaraderie of biking helps him push his limits, as on a ride, it's just he and his boys out in the open road; not wanting to be a liability is a big factor.
He shares his newest record: "I did a long ride three days ago, and it was with pros, biking veterans. I didn't know I already had the power to ride alongside them, much more bike faster than they do." Gonzales is ecstatic, but he couldn't have done it without a friend to trail behind of during the entire ride. "Even when we'd already biked really far, I didn't notice we'd left the veterans behind!"
Biking hasn't necessarily made it easy for Gonzales to maintain his weight of 82 kilograms; he's always at the risk of going underweight, and so he has to eat more. "My diet depends on what shape my body needs to be in for the season. When I know I will be doing more biking, I eat what I want to eat because I burn it right away. The cardio from biking makes me thin and lose muscles, so I load up on carbohydrates and protein because carbs are best for sustained energy while protein is for gaining muscle mass. A little bit of sugar is good while I train; it is reliable for instant energy. When I am biking, I eat something sweet on the road so I don't get tired right away."
As a biker, Gonzales has learned that what he puts into his body is the fuel that propels him forward. "It is true that we are what we eat. I used to take supplements for instant results. It made my body look good, but there were side effects: I got pimples on my back and acne, and I became acidic. Multivitamins are okay. I also rehydrate with Pocari Sweat while I bike."
His athletic endeavors have made it easier for him to stay fit as a model. "Biking helps my cardio so much. It works out my upper and lower body, which is great cause I'm too lazy to do leg exercises in the gym; I don't do squats," he says. "What keeps me going is what biking does for my mind. It helps me relax, and I like the adrenaline rush I get from rough, upward trails. Biking allows me to see many things from a perspective I wouldn't have had if I didn't bike."