In perfect alignment with Luis Hontiveros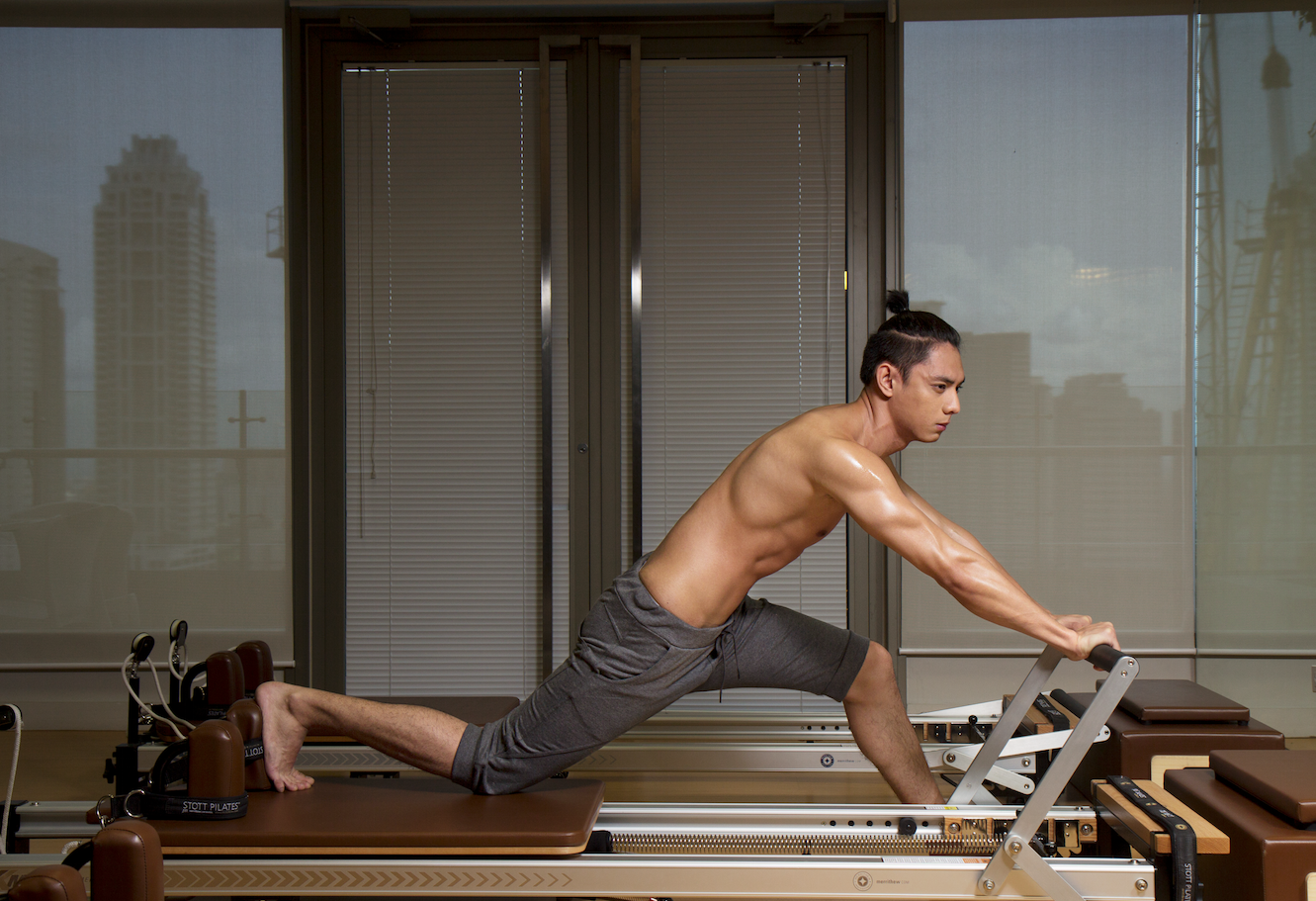 Model Luis Hontiveros shows us how to do a single thigh stretch.
Those who already do intensive workouts that bulk up and stiffen the muscles could benefit from a good stretch. This focuses on stretching out your hip flexors and building flexibility, control, and balance.
1 Start in a long lunge position. Hold on to the bar for stability and maintain your back and shoulders in a neutral spine posture.
2 Push the carriage back with your less dominant leg, stretching it as far as it can go. Your instructor will guide you to your best form; hold it for as long as you can.
3 Pull the carriage back up and repeat step 2 with the other side of your body.