Two young Filipino artists will headline Don Papa's first-ever virtual music fest 'Fiesta Spirit 2020'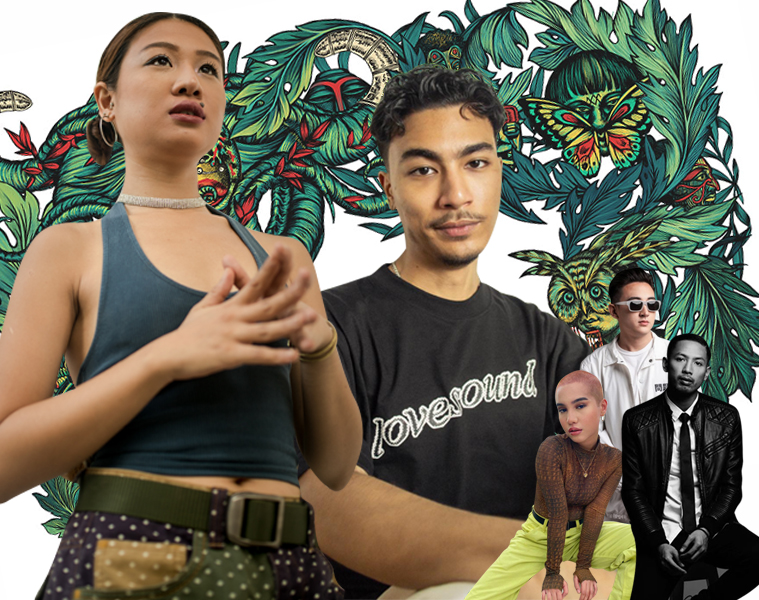 With powerful voices that can belt high notes, Filipinos are known as talented singers around the globe. From ballad to pop to theatrical, surely there is a Filipino singer who's topping the charts.
But away from the usual popular music, young talents of this generation are also making a buzz when it comes to R&B and neo-soul music. Two of them are Jason Dhakal and August Wahh. With their chart-topping songs, August and Jason have been chosen to headline Don Papa rum's first-ever virtual musical event—the Fiesta Spirit 2020.
In an exclusive interview with Garage Magazine, the two young musicians share how creating music has honed them not just as performers, but also as individuals, and they open up about the struggles they are going through as artists.
Making women's voices heard
Known for her breakup themed EP titled "Women's feelings are valid," neo-soul singer-songwriter August's artistry and music has been receiving worldwide recognition.
Since her career debut in 2007, the young artist has been creating buzz in the music industry. She has already shared the stage with international artists such as Fred Wesley and Taylor McFerrin. With her uniquely soulful and ethereal lyrics, August dropped her single "Sahara," in April 2019,  and two months following that, she released her full EP Labyrinth.
Despite these achievements, the Chinay singer from General Santos City openly admits that being a woman in a male-dominated music industry is a big challenge.
"Being a woman is a disadvantage. People don't necessarily listen to you, they don't think of you, they don't give you as much as importance because you're a female," she shared. "When a woman tries to do things, there's an aspect to it where people can't take you seriously because of your gender, because you're a girl."
But she didn't let it stop her from achieving her goals and dreams. Last year, the "Elated" artist, was among the roster of musicians that performed in the annual Wonderfruit Festival in Thailand. In the same year, she was also invited as the opening performer for Daniel Cesar's second act in the Philippines.
"When you're in this kind of industry, you have to keep on reminding yourself that, you're your biggest fan, and other people's opinion about you doesn't really matter," August said. "Once you reach a milestone or a goal, there's maintaining the momentum in order to continuously evolve with your art."
And just March this year, August secured a spot as one of the 36 musicians that made it to Spotify's Radar program for emerging artists. This is the very same program that played a vital role for the success of Lauv and The Blaze.
"I made it a point to learn something from it, and that I take the lesson with me, whatever that thing is that resonates with me, and keep it close to my heart," she said. "I tried to accept all its facets. I adapt with it and I expand with it."
Championing for queer community
Growing up in a Muslim country, it had been tough for 19-year-old Jason to express his art and self as a proud queer person. That's when the Filipino-Nepalese soul and R&B artist decided to move here to the Philippines, his mother's homeland.
"I'd been making music since I was 15. In Oman, I struggled a lot trying to make music there, but there was absolutely no industry there for me," he said. "Aside from that, I was an openly queer person in a Muslim country, and that's a whole other thing."
His decision to move here is working well for his career. In 2018, he dropped his first EP Night In and since then, he's been making it to almost everyone's radars. His single "Body & Soul" already reached more than two million streams on Spotify. Jason was also among the roster of young artists featured in Paradise Rising's debut mixtape Semilucent together with Leila Alcasid and Kiana V.
Apart from these, he also actively collaborating with other artists. He co-written and was featured in Claudia Barretto's "Head/Heart" single and, he is now tapped to be one of the headliners for Don Papa's Fiesta Spirit 2020.
"I'm so grateful to have moments like this, and I feel honored to be a headliner for this event," Jason said. "I don't even think that I am the headliner of my life. It's so cool and I'm so grateful."
Aside from August and Jason, other artists that will perform on Fiesta Spirit 2020 are Nix Damn P, Tolo Marvelous, and Butta B. Watch them live on Oct. 31, 8 pm through Don Papa's official Facebook page.
Writer: Jessica Pag-iwayan