New Kid On The Block: Filipino model Terence Alcantara conquers the modeling world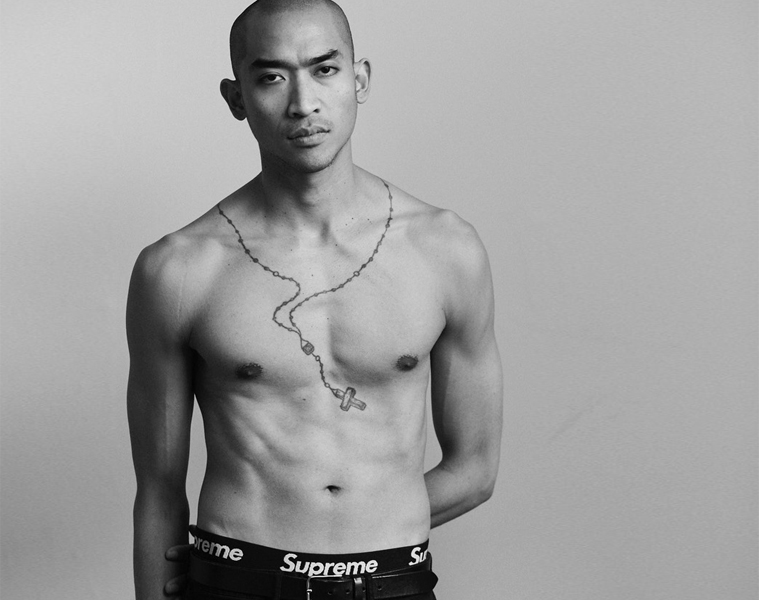 Recently, Terence booked a high-profile campaign with the all-new BMW X6 M Competition as the project's official face. Now how's that for a late starter?
From Milan runways to New York presentations, Filipino models today have stepped into the fashion limelight with the likes of Hannah Locsin, Janine Tugonon, Ram Sagad, Marga Esquivel, Danica Magpantay, Brent Chua, and Sharina Gutierrez, to name a few. Kelsey Merritt, a Filipino-American beauty, was the first Filipino to ever walk the famed Victoria's Secret Fashion Show back in 2018. The Manila-born Paolo Roldan was named the first Filipino supermodel as he graced multiple fashion editorials for Vogue, GQ, and i-D Magazine, as well as being the face of Givenchy in 2010.
Fast forward to 2019, a new name rises to the ranks with a celebrated history of fashion shows, global campaigns and coveted fashion magazine spreads: Terence Alcantara. Born in London, England to Filipino parents who migrated a couple of years ago, Terence actually grew up with his grandparents in Makati City, where he studied elementary and high school. "I speak fluent Tagalog," Terence says. "I am pretty much heavily cultured the Filipino way, with an upbringing true to my motherland. I was fortunate enough to acquire both British and Philippine citizenships."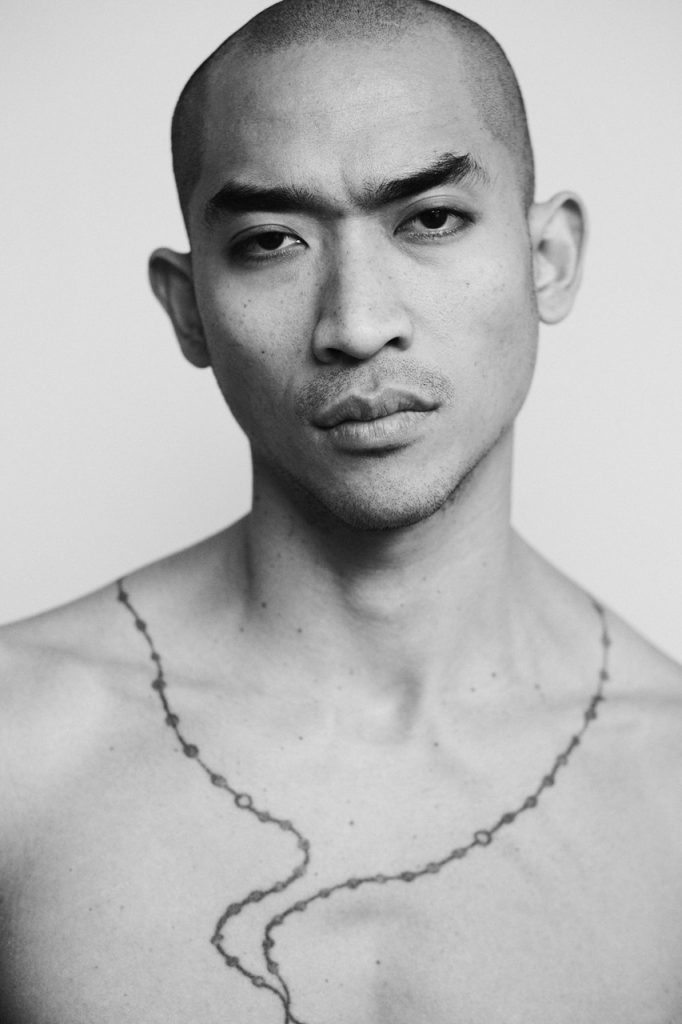 Not one to think of making a career in modeling, the six-foot-two moreno looker got intrigued with the industry and decided to give it a go in London two years ago, after getting numerous inquiries about which agency represented him. Recently, Terence booked a high-profile campaign with the all-new BMW X6 M Competition as the project's official face. Now how's that for a late starter?
In this exclusive interview, Terence tells us about his modeling history, upcoming projects, and how it feels to be the first Filipino to star in a BMW ad.
https://www.instagram.com/p/B4cP80MAlol/
How did you start modeling?
I got offered a modeling contract two years ago. I was a late bloomer! Never really thought in a million years I would be doing this as a job, as it never crossed my mind growing up, especially in the Philippines, where the market or industry is very different from Europe.
Back home, they focus more on the female models like beauty queens in pageantry, and very little market is left for male models. My looks would never ever stand a chance in the Philippines, or in other Asian markets, as I strongly believe locals would typically go for the tisoy looks. I am always sun-kissed and tanned. In Europe, there is more diversity in modeling, so every model pretty much stands a good chance. I recall when I was living in the Philippines, people will always see me as a basketball player and never as a model. I do play basketball though, but have never made it in the professional league. So to me, modeling was out of the picture.
It was when I moved to London that I started getting unusual stares from people regularly, while walking on streets, taking buses and trains. I would always get approached and asked if I was a model. I would receive business cards of model scouts, but I never took these seriously as I did not know how much of an opportunity it could be. I eventually got in touch with a few photographers who shot high fashion, and that led me to a few reputable agencies that they worked with. I did some research on the industry, and that was the kick-off.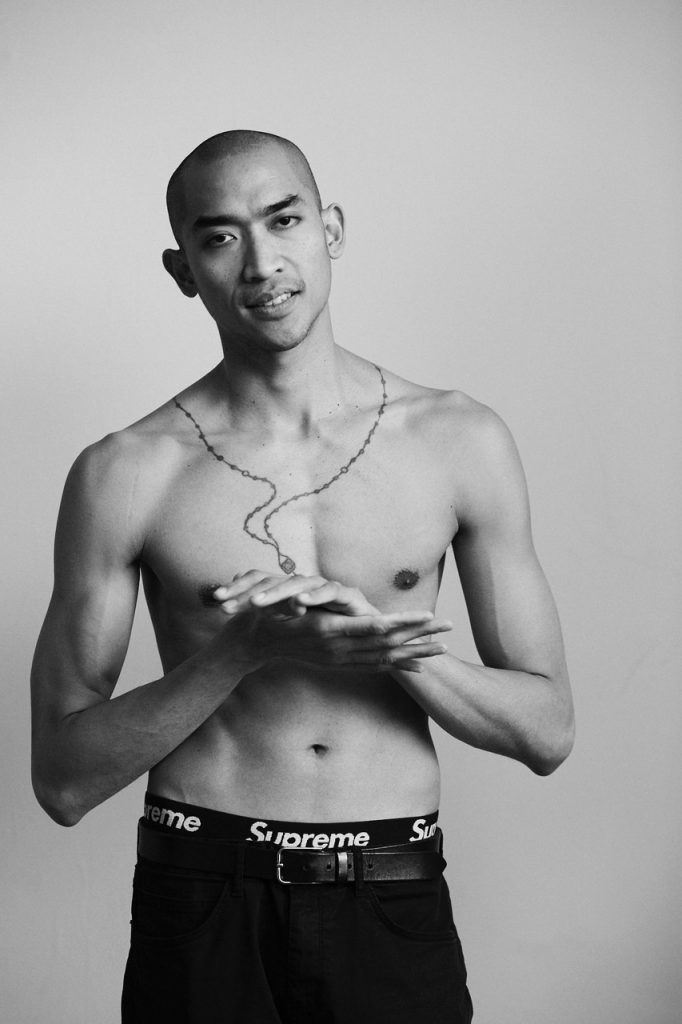 What was your first modeling experience?
From what I recall of my first job, we shot a campaign for a renowned bespoke menswear tailor. The full campaign somehow made its way to a special feature on Vogue & GQ.
What is your most notable modeling job to date?
I always treat every job as a blessing. Every job I have ever been booked for is notably awesome. Every fashion show, every shoot is all cool and creatively done. I'm glad to have been a part of them all, and am always grateful for the opportunities! I really enjoy location shoots the most, as I get to work while traveling and meeting cool people. To date, the BMW car campaign stands out the most by far, as it is pure video. No photographic stills.
How did you get the BMW campaign?
I had no idea, in all honesty! It just shows how great my bookers are. I don't recall visiting any casting. It just happened at the right place at the right time. I recall being on the phone with my agent saying, "We don't know how you booked this but the whole office is very proud and happy!" I was stoked, but I did not know details of the job until I met the director on set during filming.
https://www.instagram.com/p/B40ezshAhez/
How does it feel to be the first Asian face of BMW?
It feels great! Imagine having to represent the whole continent, especially our motherland, the Philippines. I am always proud of my roots! I am not entirely sure if I am the first Asian or Filipino as the face of BMW though. I have only been told so. Until someone else surfaces as the first, let me toast to this for now! Hats off to BMW for pushing boundaries and breaking barriers, as they really celebrated diversity to the fullest with this one.
Can you share your experience shooting this campaign?
Wish I could share every single moment and detail of this project as I would go on for days! It definitely felt like a Hollywood set of a high budget film. Definitely, one for the books! I walked in the shoot with little to no experience, and walked out feeling like a pro. Everyone did their job amazingly in a highly professional way. From the director to set crew, I clicked with everyone. It was truly unforgettable! I still can't believe until this day that God gave me a chance to star in such a role. It still feels like a dream.
Where can we see you next?
I really don't know, but whatever the next big project may be, if it is meant for me, it will arrive. I am ready to roll with it! Feel free to check out my Instagram for regular updates about my journey: @tetet.
By Rey Robes Ilagan