These wireless earphones make for a seamless music experience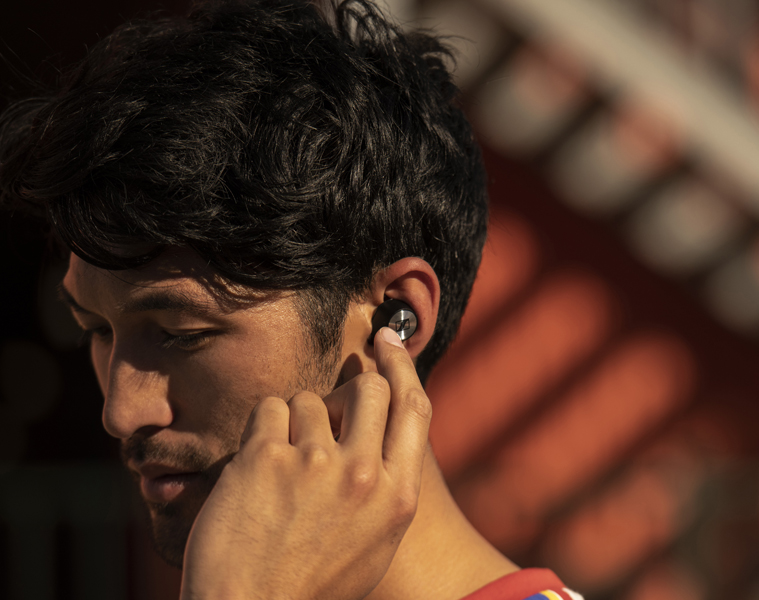 It'd be great to have a constant soundtrack set to the more humdrum moments of everyday life. Well, here's a gadget that can make that dream become a little closer to reality.
First revealed at IFA 2018, Sennheiser introduces the Momentum True Wireless earphones, the audio company's first foray into true wireless listening. While far from being a pioneer product in the market, the Momentum True Wireless takes the best in audio technology and design and pushes it further in a fusion of technology, sound performance, and high-quality materials.
https://www.instagram.com/p/BuoKWnVgQ3a/
The result is a pair of wireless earphones that seamlessly incorporates audio entertainment to daily life. With the Momentum True Wireless, there's no need to take out your smartphone constantly, as you can choose tracks, adjust volume, and receive and end calls with just a tap on these earbuds. A free downloadable Smart Control app, available for both iOS and Android, enables playback to be paused whenever one of the earbuds is removed. Users will also be able to enjoy future updates on the earphones without having to buy a new pair through a dedicated Momentum True Wireless app that will be made available soon.
With Sennheiser known for its legendary audio quality, these wireless earphones feature 7mm dynamic drivers that deliver high fidelity sound, complemented by both AAC codec support and Qualcomm aptX compatibility to ensure lag-free audio video playback—perfect for binge-watching your newest favorite TV series during a long drive.
For travels that are closer to home, the Momentum True Wireless' transparent hearing feature makes it safer for users to keep the music playing, as they can blend ambient sounds into their listening experience. Especially in a city like Manila, where pedestrian rights are pretty much nonexistent, people who like to brighten their daily commute with music and podcasts will enjoy greater situational awareness without having to press pause on their entertainment. With a four-hour battery life, that's pretty much a guarantee. Splash- and sweat-resistant, bring the Momentum True Wireless along with your workout sessions as well (except when you're going into the pool for laps). Just don't forget the stylish compact case that holds two additional charges for 12 hours of use.
The Sennheiser Momentum True Wireless earphones are priced at Php19,990. They're available at select Power Mac Center, an authorized Sennheiser dealer and a registered Premium Service Provider.