Get The Look: Khaki holidays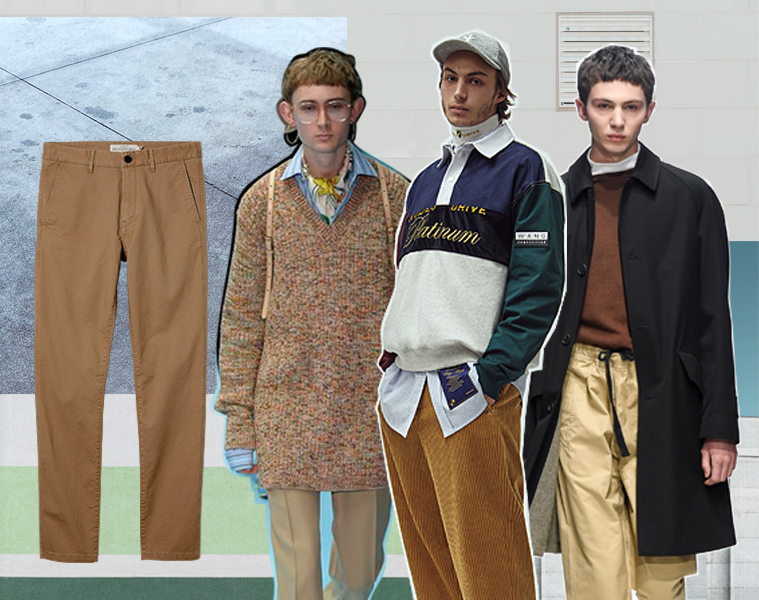 Just because vacation season is about to start means you have to hang your khakis at the back of the closet in the meantime. Whether you wear them to school, to work, or to spread the good Word (please don't knock on my door), you can still look fresh even during the holiday rush with this wardrobe staple. Give your khakis extra steeze with these runway-inspired ideas for your weekend shenanigans, highland parties, or out-of-the-country getaways.
Bros about town
A little '90s flavor works for a get-together party with the boys. But give your Ivy League look a sporty vibe with a cap and a pair of sneakers.
Church boy duties 
Take a break from going door to door, asking people if they've been saved, and give yourself a little time to experiment with your-ever reliable chinos. Start by switching your typical preppy shirt with a denim one, wearing white loafers, and topping the whole look off with a neckerchief. The neckerchief is for in case you stray too far from the flock and need to hide that hickey you've picked up on the way.
The highlanders club
This look will have you covered, literally, from the neck down to your ankles. Question is, are you strong enough to withstand the side-eyes from those who don't understand that fashun is sometimes "uncomfortable"? Who cares when you look good and you feel fine? Go somewhere chilly to wear it, like Baguio or Tagaytay, and walk around town in style. Don't forget to pack that black coat that goes with everything, even with brown.
Although these style ideas aren't exactly make-out friendly, you can get extra points with someone you have your eyes on by offering them a layering piece to ward off the chill. After all, sharing is caring.