This year's Fête de la Musique is seven days away. Have you mapped out your stage-hopping plan already?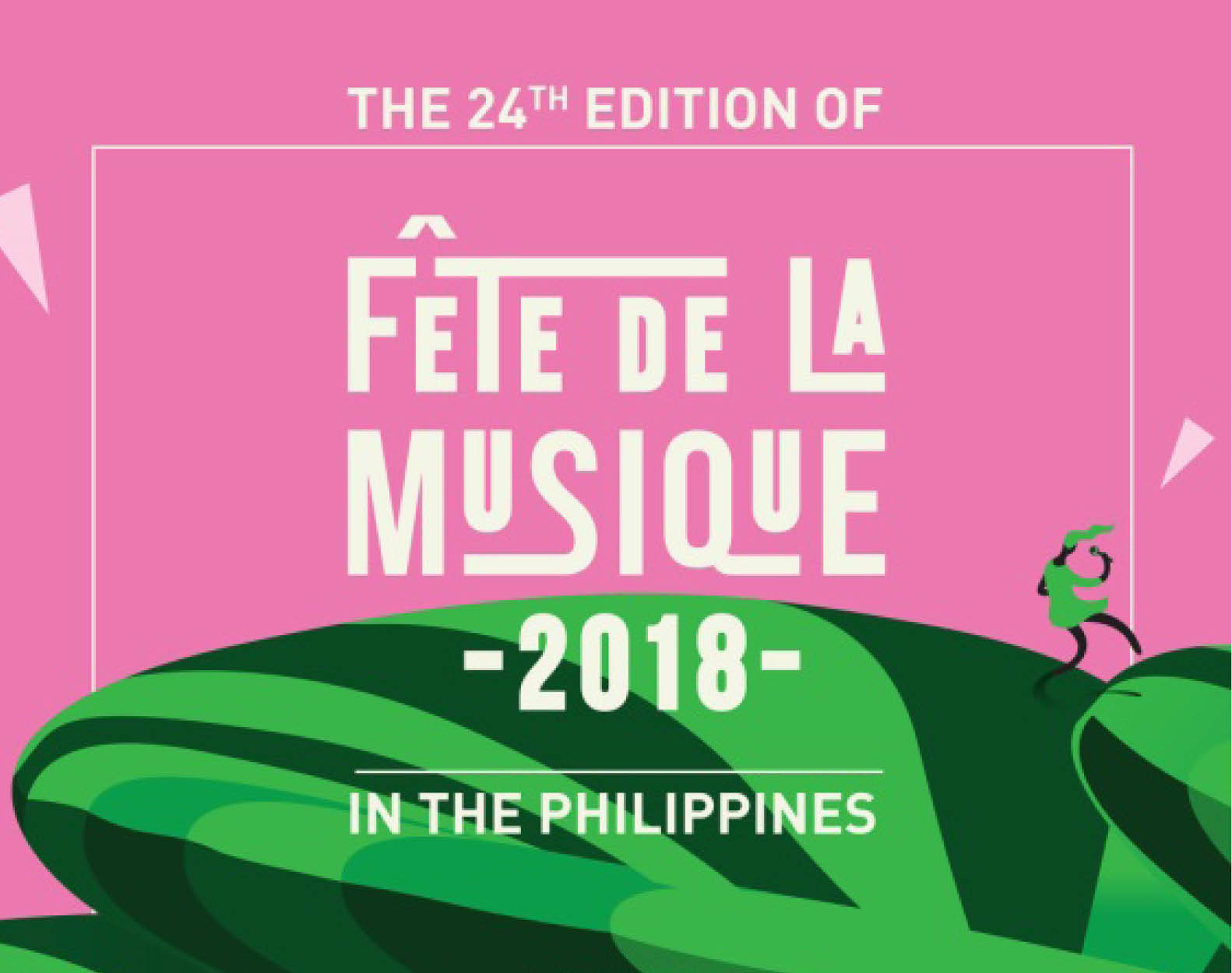 Fête de la Musique is now on its 24th year, yet even as it has grown into  over 30 stages and gathering a crowd of more than 30,000 people here in our country—both of which happened at last year's edition—it has remained true to its founding vision, courtesy of the French Ministry of Culture's director of music and dance Maurice Fleuret: "The music everywhere and the concert nowhere."
Nowhere isn't literal, though, especially in the case of the latter-day Pinoy Fêtes, with last year's installment having stages in Puerto Princesa and Baguio. Baguio makes a return this year, with Laguna as the second out-of-town location, so better get started drafting your road trip plans and itinerary, as these locations will have their Fête celebrations on June 30.
The first event actually happens today, June 16, at the Rizal Park open-air auditorium. Dubbed as the pre-event main stage, SXManila starts at 4 p.m.
As for the rest of the stages, where they'll be held, and the acts you can expect, check out the following details: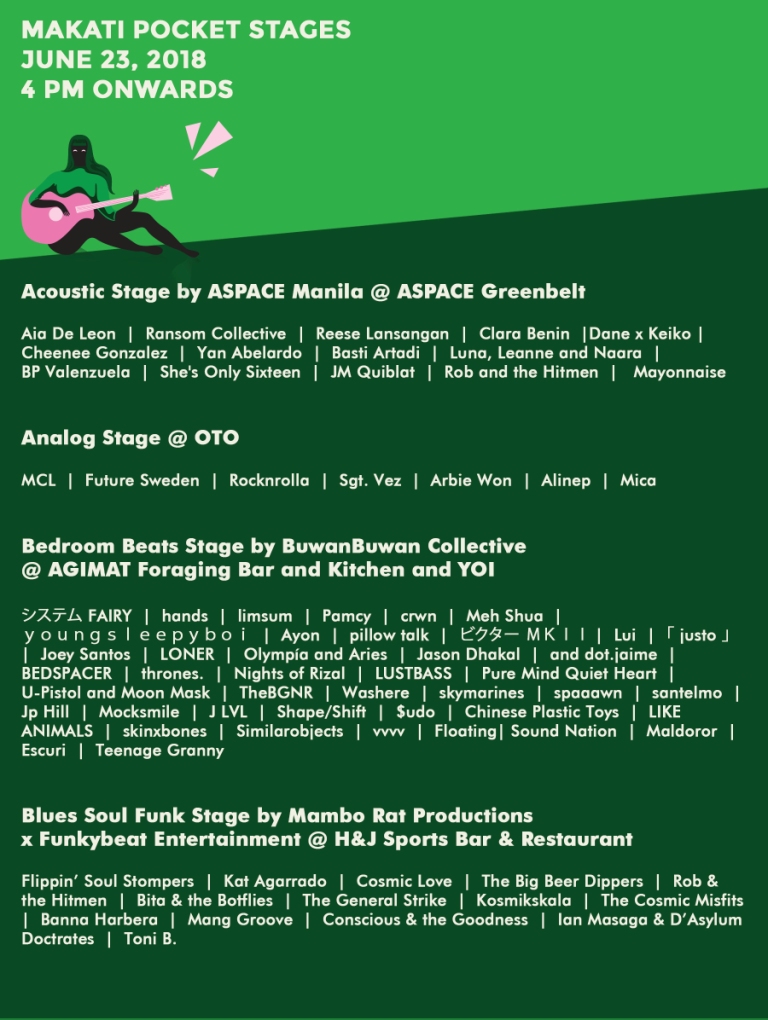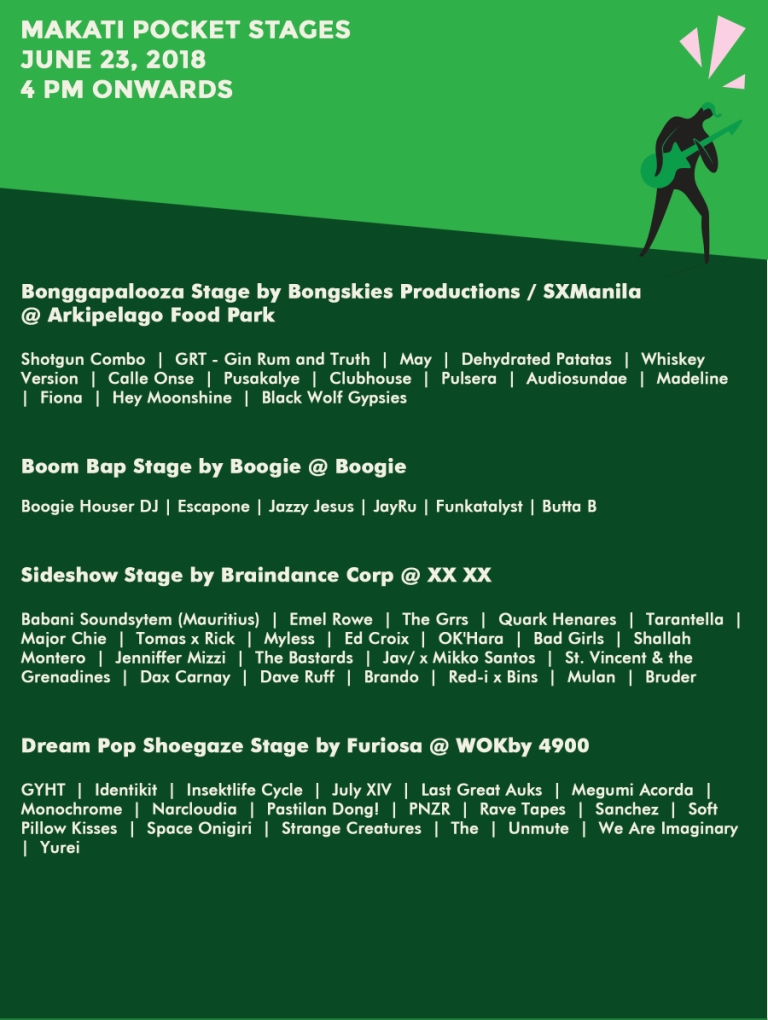 All those details can be hard to remember, but the newly launched Fête PH can help festival-goers plan their evenings. Developed by the organizers (Alliance Française de Manille in partnership with B-Side Productions and the Embassy of France to the Philippines) in collaboration with Bizooku, the app gathers all the relevant information that people need to know about Fête: the schedule of performances in the main stages and other events in pocket stages, plus a tab with maps, detailed addresses, and contact numbers of all the participating venues.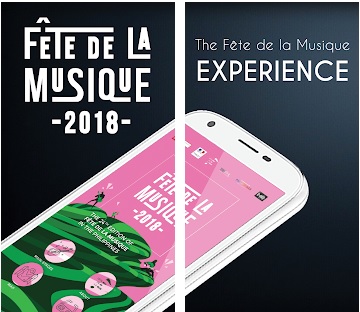 Fête PH is available for free on Google Play and the Apple iTunes Store.