Men in Black: Garage's Golden Globes Best-Dressed List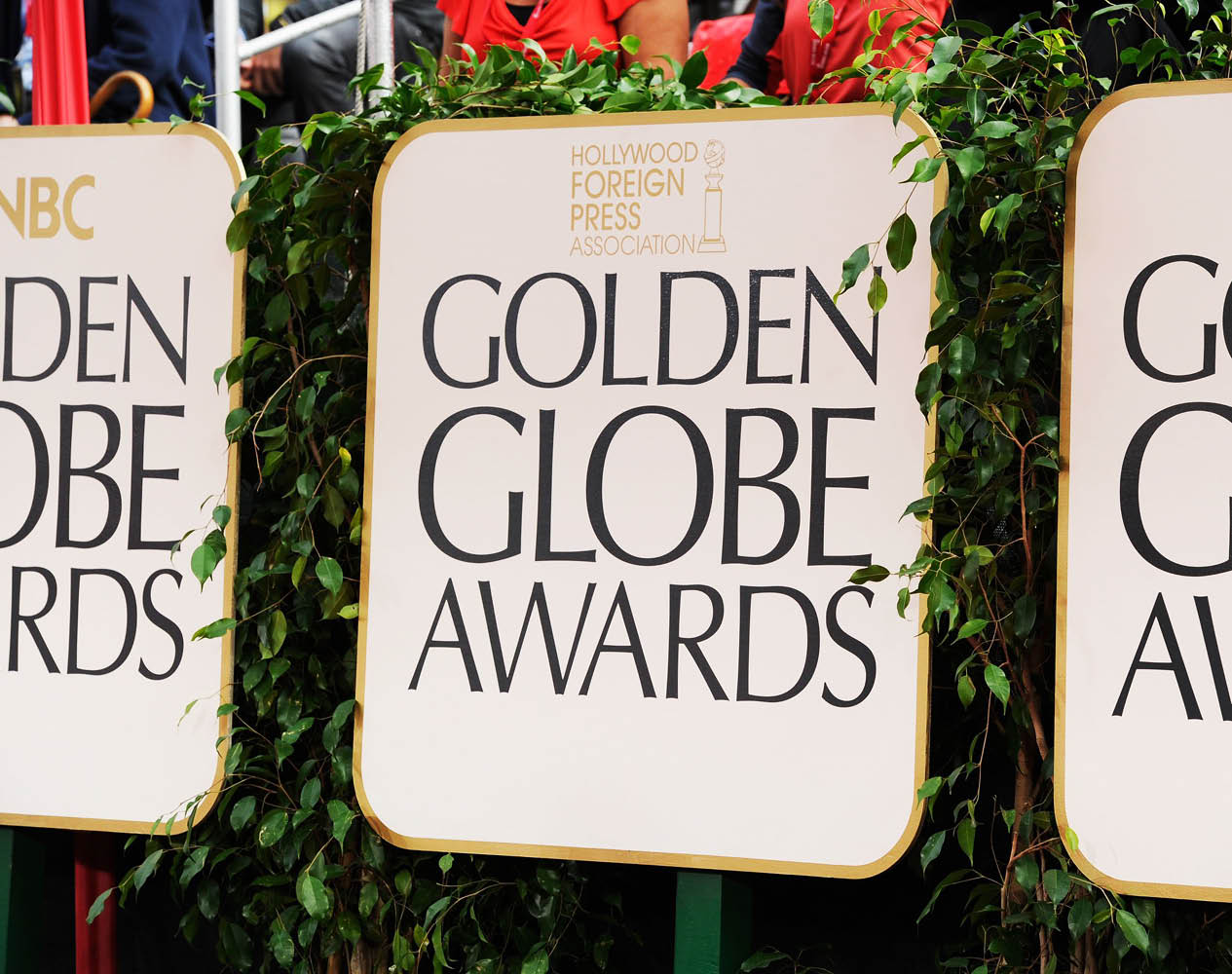 It's no secret that Hollywood has long been an old boys' club, with countless stories of men using their power to take advantage of women and other minorities. But with the past year's takedown of many prominent men, most of whom have been revealed to be sexual harassers and abusers, people are finally taking a stand by saying, "Time's up!" with the Time's Up movement.
Formed in response to the Harvey Weinstein scandal, and inspired by a letter of solidarity from the Alianza Nacional de Campesinas (the National Farmworker Women's Alliance), the movement throws support to the fight against sexual abuse, not just in Hollywood, but more importantly, in other, less visible industries. The movement takes specific action by providing a legal defense fund for lower-income victims who are coming forward with their #MeToo stories.
Launched at the start of the year, the Time's Up movement brought their message to the 75th Golden Globe Awards. Long before the awards ceremony began, social media was flooded with #WhyWeWearBlack posts from celebrities, who also called upon their colleagues to wear black. And during the show, aside from the predominantly black dress code, the Time's Up pin was also the top accessory spotted not just on the attending actresses' gowns, but also on many an actor's lapel.
After all, establishing gender equity and parity is a woke man's job, too.
While a sea of black could seem safe or boring on first thought, there shouldn't have been any doubt in our minds the kind of fashion magic that a celebrity's team of stylists and their go-to fashion designers can weave.
We give you our choices of the best-dressed men at the Golden Globe Awards who did not fall short in looking their best, even when sporting the ubiquitous black tux.
Matt Smith in Burberry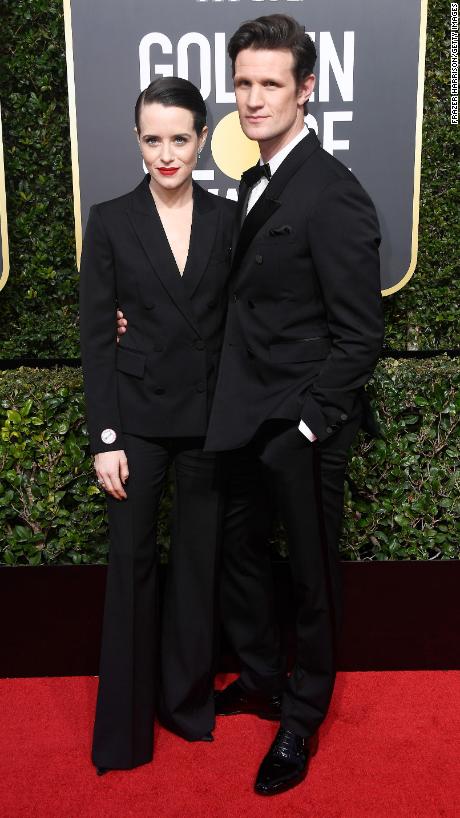 Zac Efron in Hugo Boss and Christian Louboutin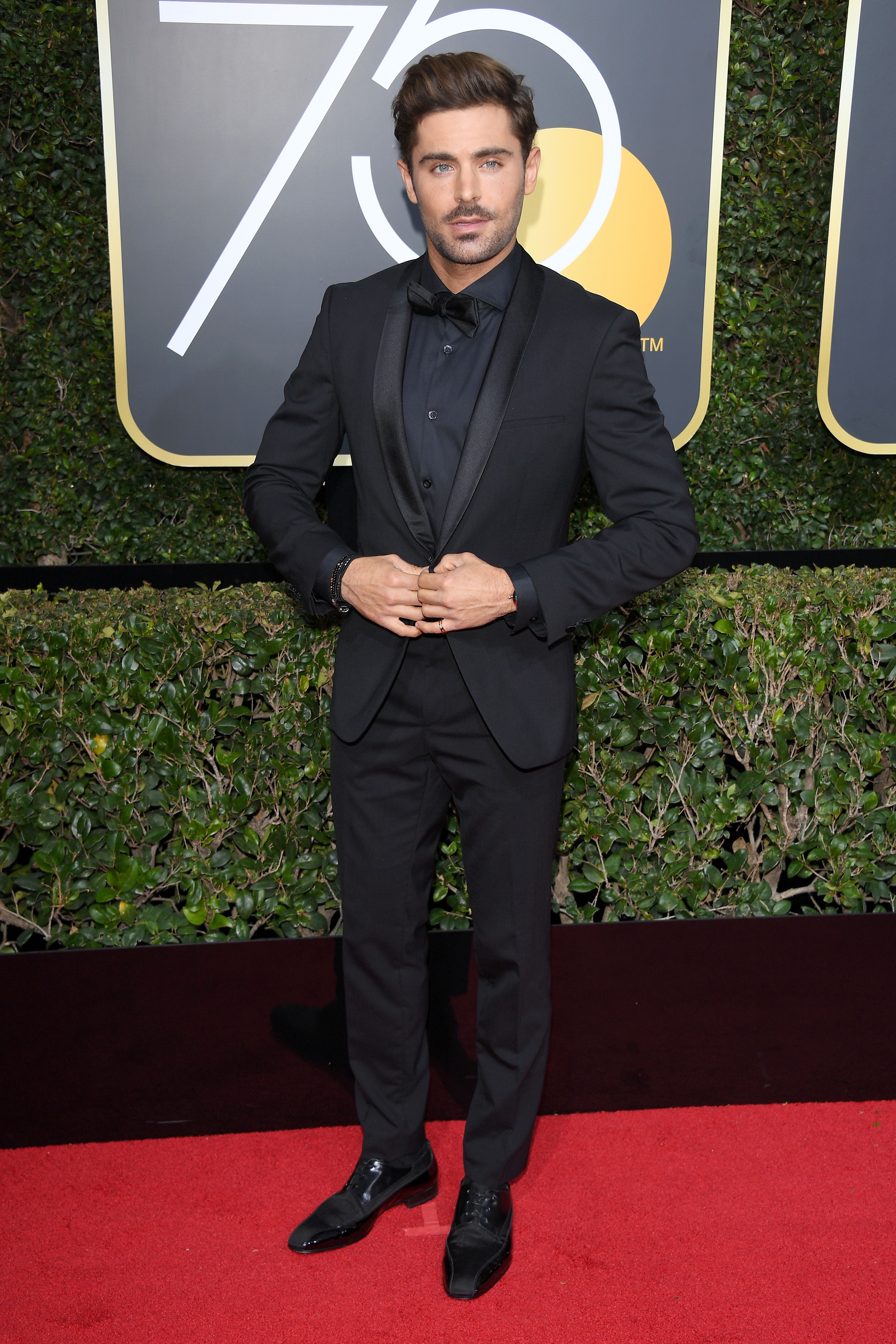 Justin Hartley in Valentino and Christian Louboutin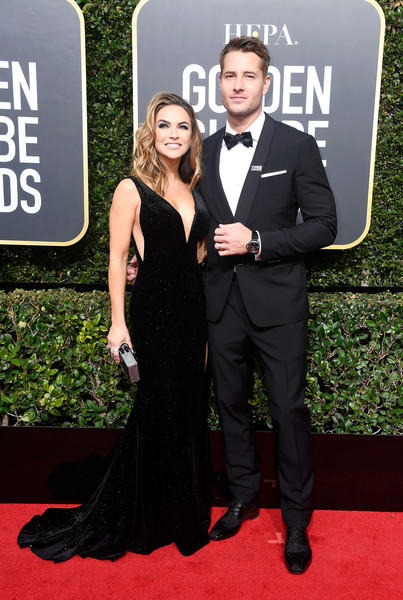 Chris Hemsworth in Etro and Christian Louboutin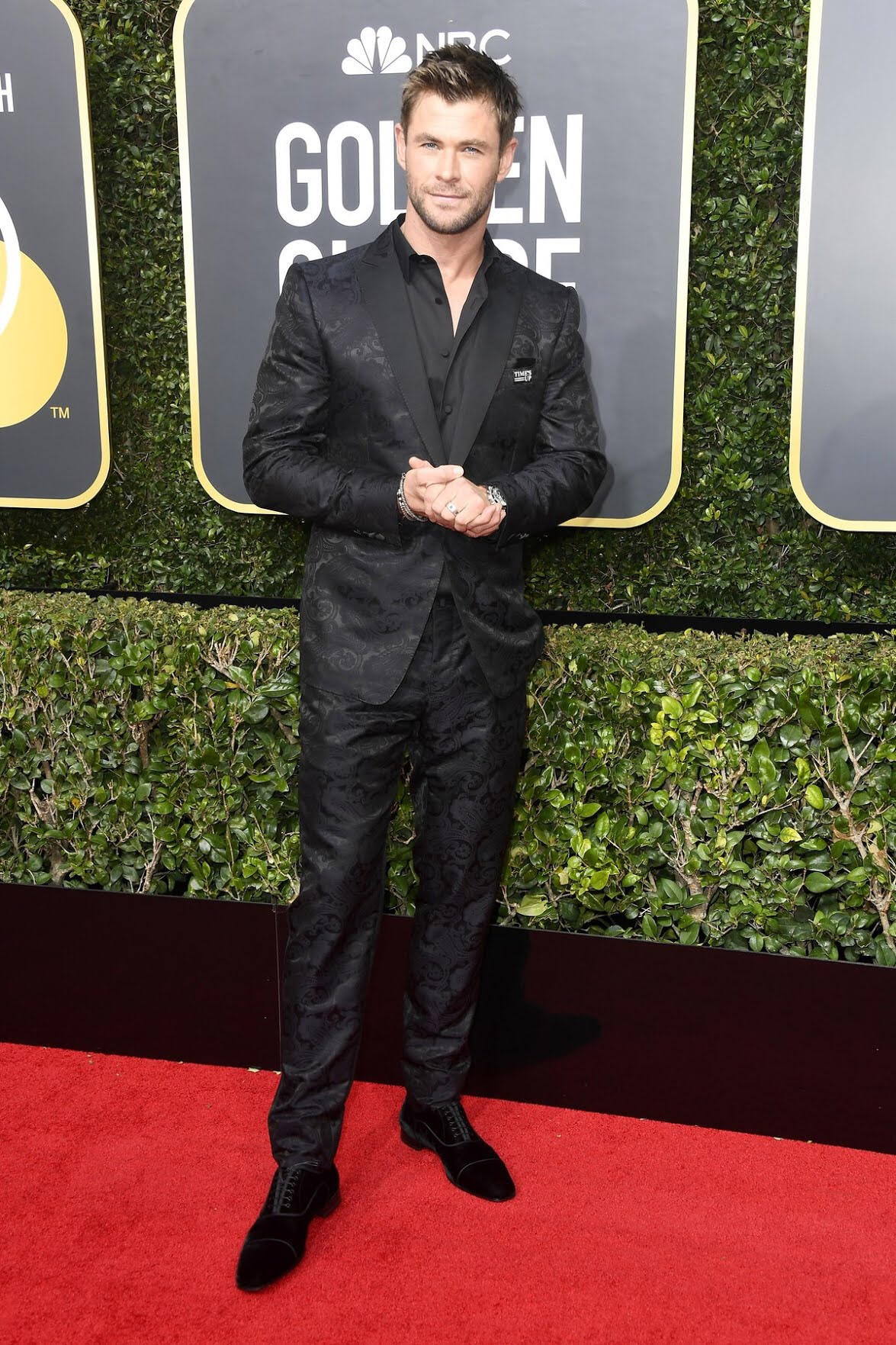 Sebastian Stan in Hugo Boss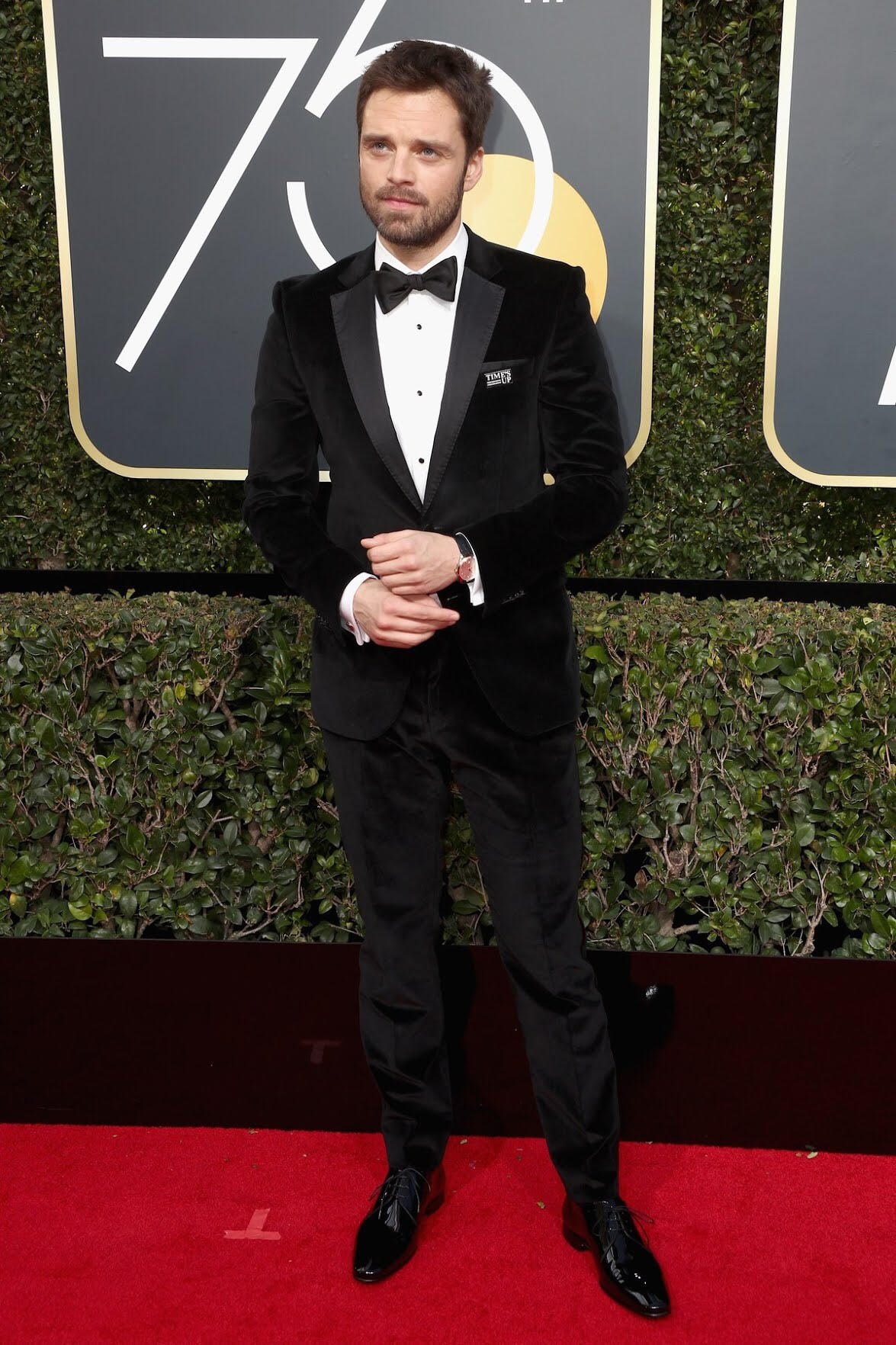 Alexander Skarsgård in Hugo Boss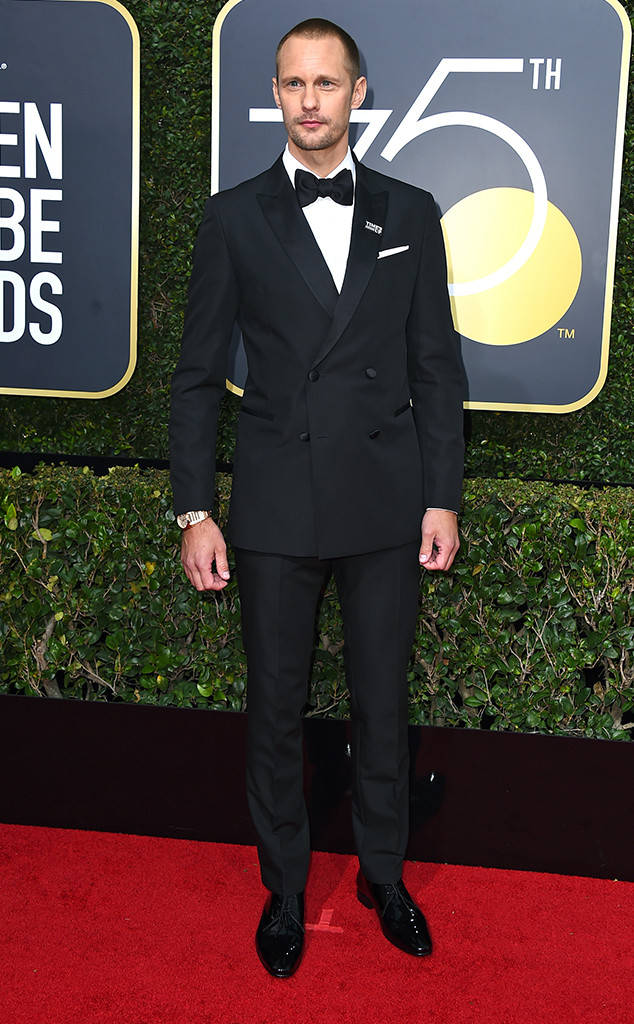 Milo Ventimiglia in Ermenegildo Zegna and Christian Louboutin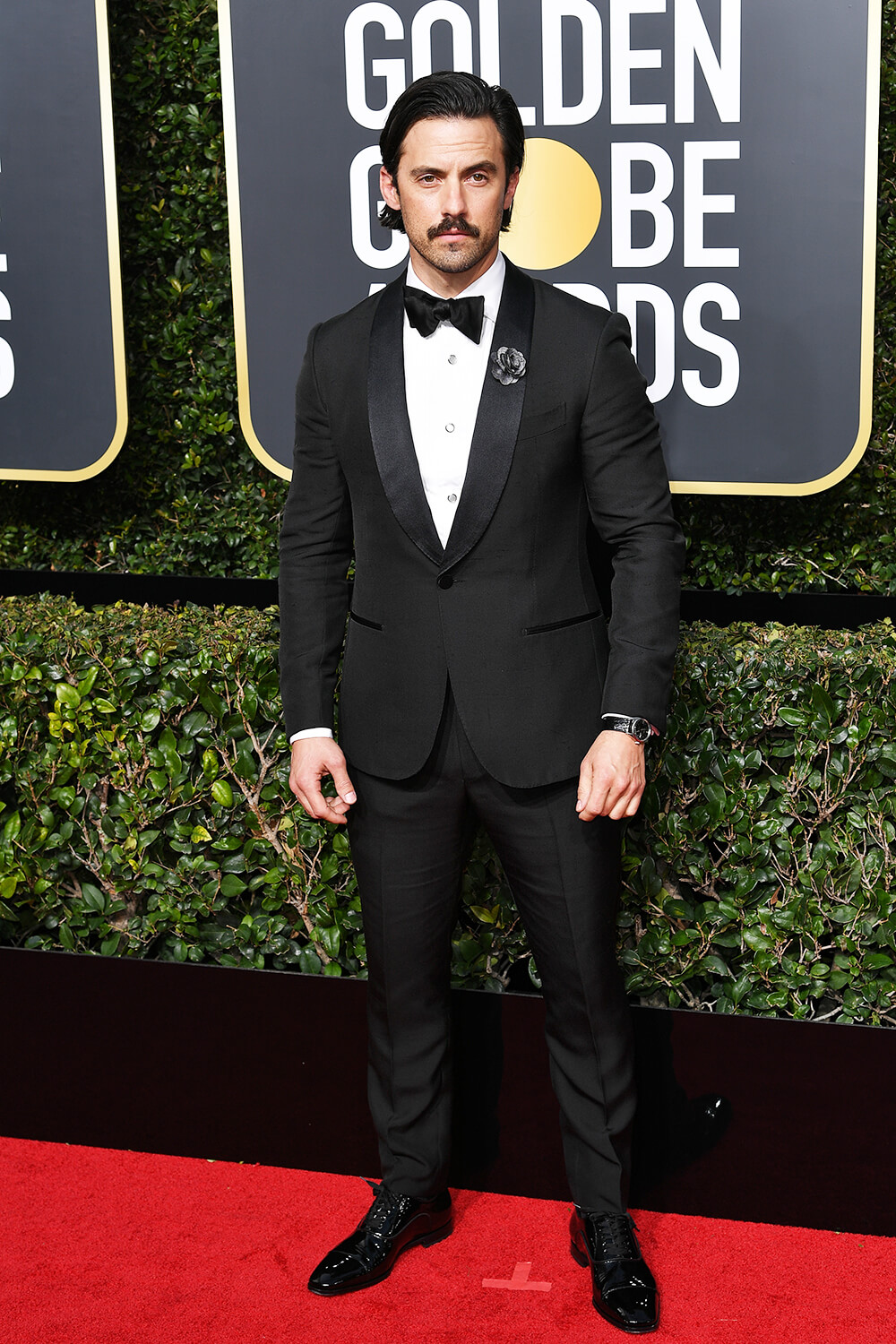 Timothee Chalamet in Berluti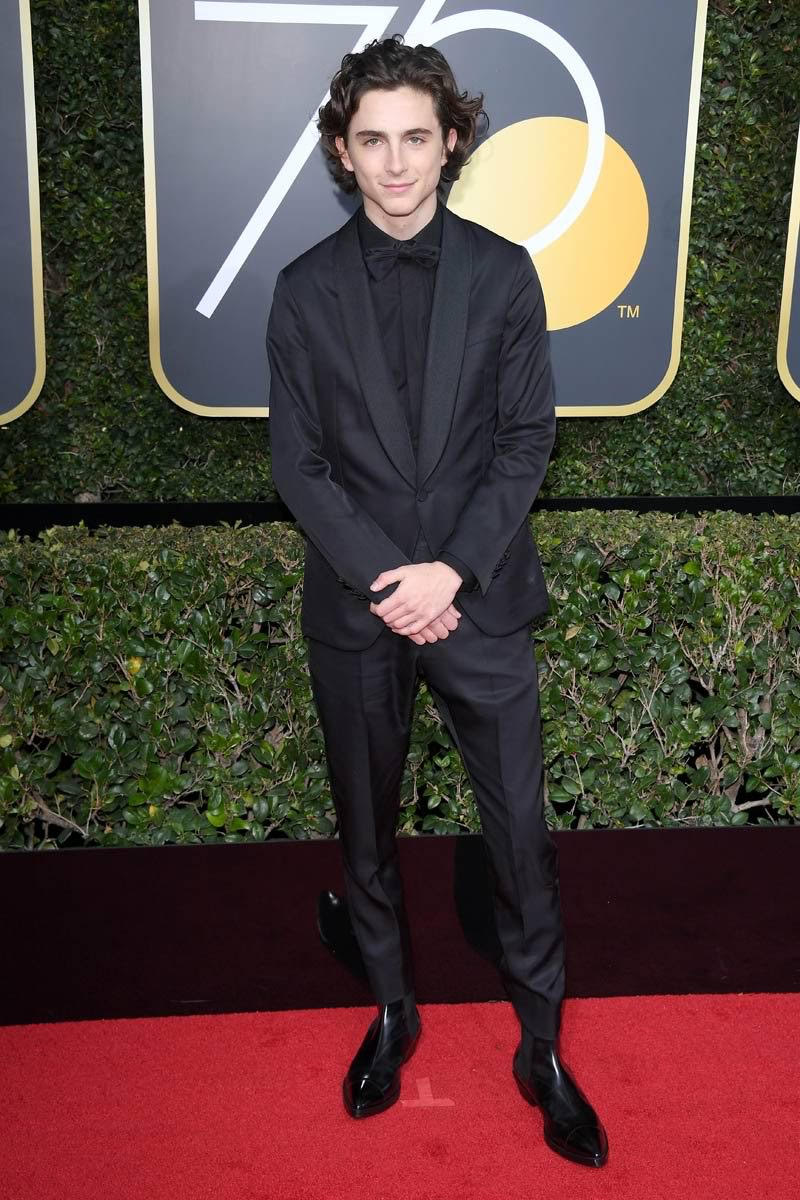 Taika Waititi