Celebrate textured hair with the launch of this award-winning hair care brand

Cantu Beauty spotlights styling and care for waves, coils, and curls
For generations, Filipinos have been conditioned to believe that straight hair is superior to curly hair. If you ask someone with natural curly locks, you'll hear stories of how they've been teased and even discriminated against for having textured hair.
With many salons offering hair straightening services and numerous products in the market promising smoother, straighter locks, Filipinos with natural curly, wavy, and textured hair have had little to no choice but to use these products or avail these straightening services.
When shopping for hair care, products for textured hair are scarce unless you're buying online or ordering from overseas. This October, a line of hair care products catering to textured hair is officially launching in the Philippines to help everyone with textured hair take care of and maintain their locks more efficiently and effectively.
Cantu Beauty is an award-winning textured hair care brand founded in the United States in 2003. Cantu's mission has been to provide affordable, high-quality hair care products that celebrate and embrace the unique beauty of textured hair. The brand is also committed to using natural ingredients and avoiding harsh chemicals that can damage hair.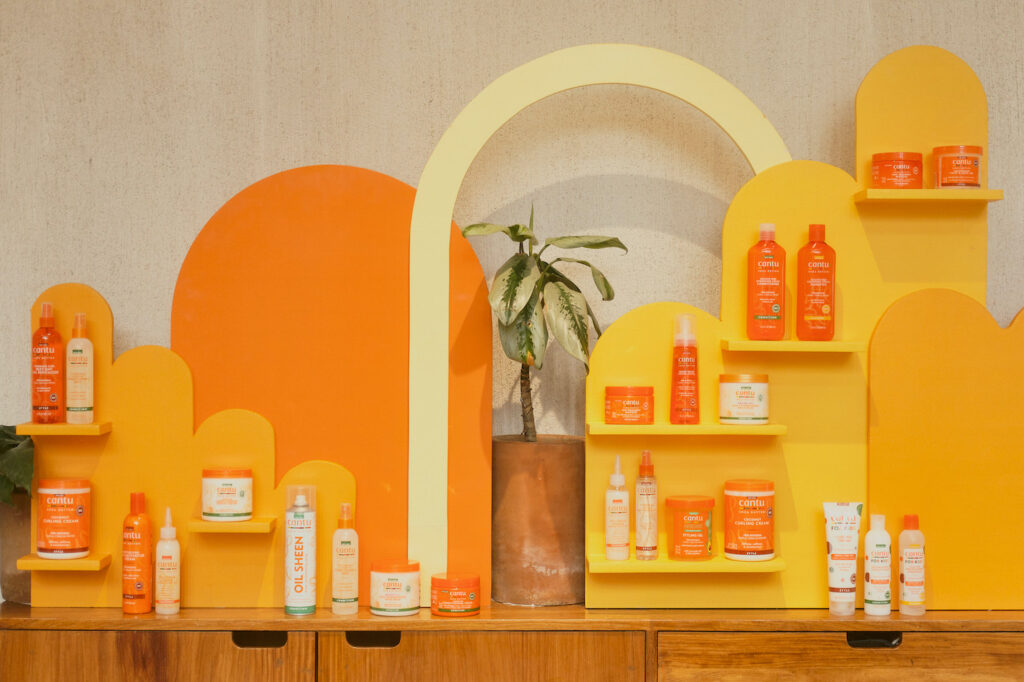 "We have seen the gaps from the local and international competition in this market. Cantu will address all of these gaps as we know that having textured hair is really expensive to maintain," shared Joana Atienza, general manager of Nyne Beauty. "Cantu Beauty will play the role of quality as this is the number one hair care brand for textured hair in the US that is also affordable for the Filipino market. We are happy to finally serve the needs of our Filipino market with curled hair; they can now maintain their lifestyle as Cantu is within their reach."
Cantu's award-winning collection includes haircare products for cleansing, detangling, moisturizing, and styling, carefully curated for curls, coils, kinks, and waves, all made with 100 percent pure Shea Butter for maximum moisture.
Starting Oct. 13, Cantu Beauty products will be available through Lazada, and starting Oct. 21, they will also be available for in-store purchase at Mitsukoshi Beauty, Look SM Aura, and Look SM MOA.
Featured image by pikisuperstar on Freepik