LOOK: The award-winning ShackMeister Burger is back for a limited run

Delicious comfort food comes in the way of Shake Shack's popular ShackMeister Burger, and it's now available in the Philippines for a limited run. With the original ShackBurger topped with crispy beer-marinated shallots and ShackSauce on a non-GMO potato bun, the ShackMeister Burger is your next must-try dish at Shake Shack.
Together with the return of the award-winning burger, the restaurant also makes available ShackMeister Dog "made with 100 percent all-natural beef hot dog, beer-marinated crispy shallots and cheese sauce smeared on a potato bun." To accompany the indulgence, try your taste buds on the ShackMeister Fries as well as the ShackMeister Ale.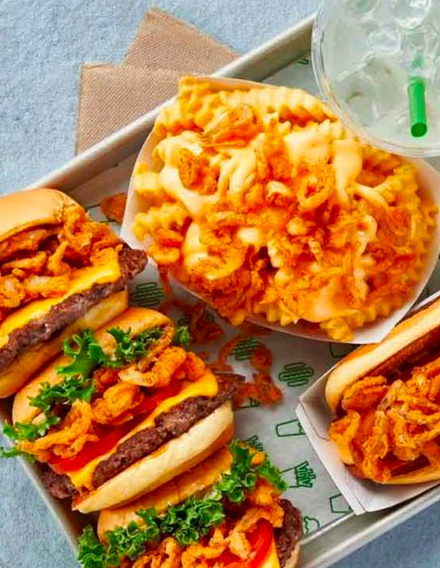 @mbfoodies The ShackMeister Burger is back! #MBFoodies#fyp#ShakeShackPH#ShakeShack#ShackMeister#foodieph#summerfoodie#foodtokph#bgceats#foodietokph#foryoupage#eatsph#foodtiktokph#drinksph#summereatsph#ayalamalls#centralsquarebgc#centralsquaremall♬ original sound – rennyxaudios
The ShackMeister Burger is priced at P325, ShackMeister Dog at P295, ShackMeister Fries at P215, and ShackMeister Ale at P180 for 16oz and P260 for 24oz. Head over to Shake Shack and relive your ShackMeister burger experience this summer.
For more information, visit shakeshack.ph.