Tumi launches new men's fragrance Atlas [00:00 GMT]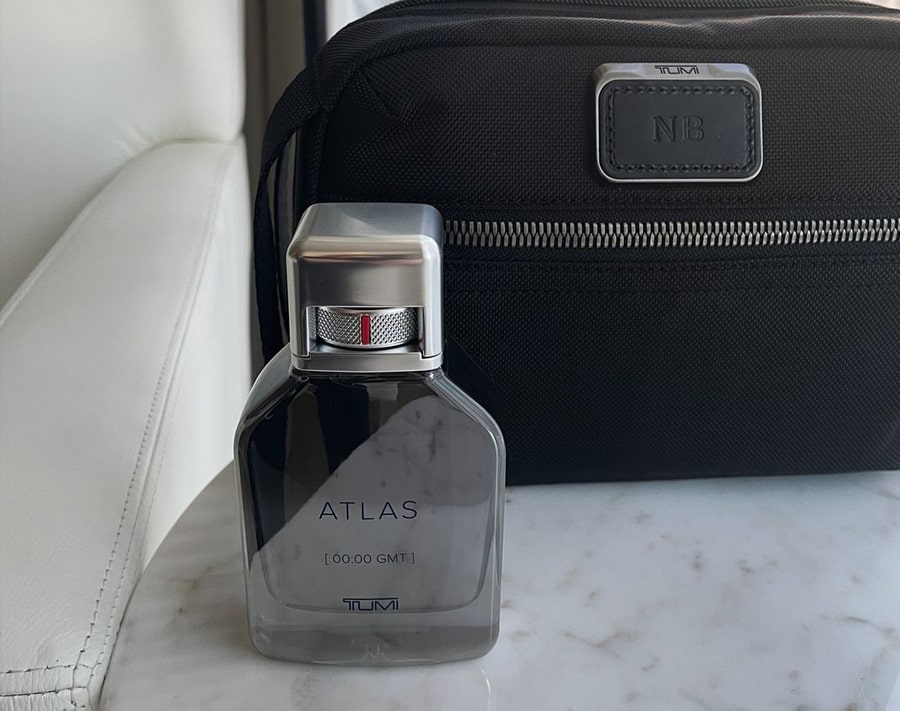 Featuring bursts of citrus notes from all over the world
International lifestyle and travel brand Tumi launches their fourth men's fragrance called Atlas [00:00 GMT].
Atlas [00:00 GMT] is said to be inspired by a man who is pressing restart to celebrate time to himself. "We are so pleased to continue our journey with the addition of our latest fragrance, Atlas [00:00 GMT]," says Victor Sanz, creative director of Tumi through PR News Wire. "Continuous sources of inspiration for us are travel and how the world is headed towards an optimistic future. That energy was channeled into the development of a bold and fresh scent. It embodies that optimism and forward-thinking excitement."
With travel still in mind, the men's fragrance was crafted with the highest quality of citrus notes from all around the world. Atlas [00:00 GMT] features Italian bergamot and Florida grapefruit with notes of ginger, geranium, and labdanum. The fragrance also boasts a mix of Haitian and Javanese vetiver all while giving another layer of warmth with the use of sandalwood and moss from India.
For more information about Atlas [00:00 GMT], visit their website.