Kim Jones goes clean, romantic, and deconstructed for Dior Men's fall-winter 2022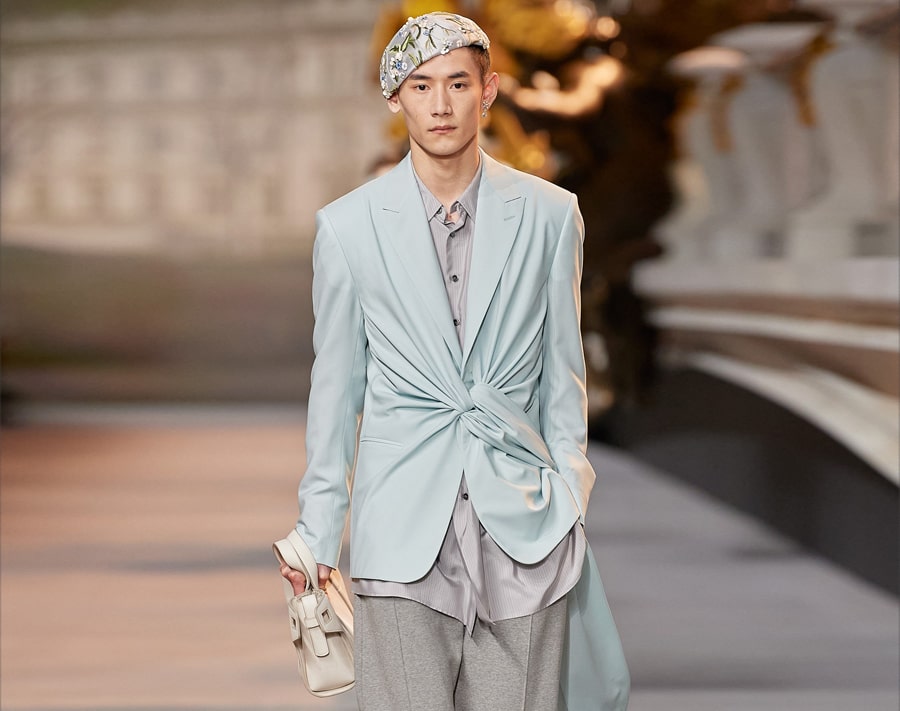 The designer also taps Birkenstock for a collab
For his Dior collections, Kim Jones has been collaborating with artists including Kaws, Daniel Ashram, Kenny Scharf, and, of course, music artist Travis Scott, who injected his Texan hip-hop cowboy style. This season, Kim focused on Dior's roots by giving its apparel line a signature clean aesthetic but with a contemporary twist.
The presentation was staged on an imitation of the Pont Alexandre III bridge in Paris, helping the collection feel more extravagant. The monochromatic use of color palette for the collection was given vibrancy by deconstruction techniques and sparkly embellishments done to long coats, trousers, and jackets. Dior's classic style of clean silhouettes were also highlighted by romantic petals and florals in reference to the founder's love for horticulture. Floral embroideries were seen on pullovers, jackets, bags, as well as sandals.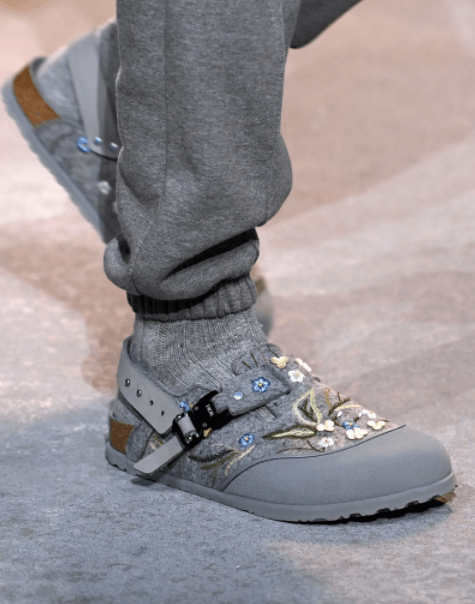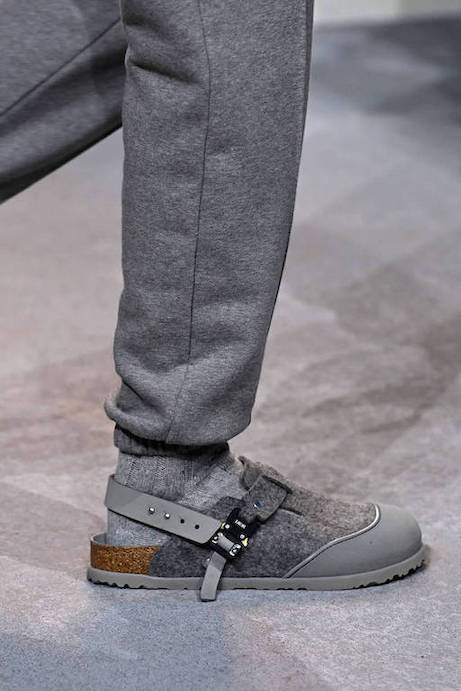 For footwear, Kim unveiled a collaboration with Birkenstocks which stars the Tokyo mule and Milano sandal. Coming in colorways of Dior gray, beige, brown, and taupe, the models were either left in solid color or embroidered with flowers. The collab was also highlighted by Dior's metal buckles used on the straps giving the romantic garden sandals an industrial feel which were said to be available for purchase come June.
Watch the presentation below.
Image source: Vogue.com