The Row now offers unisex hand-blended oils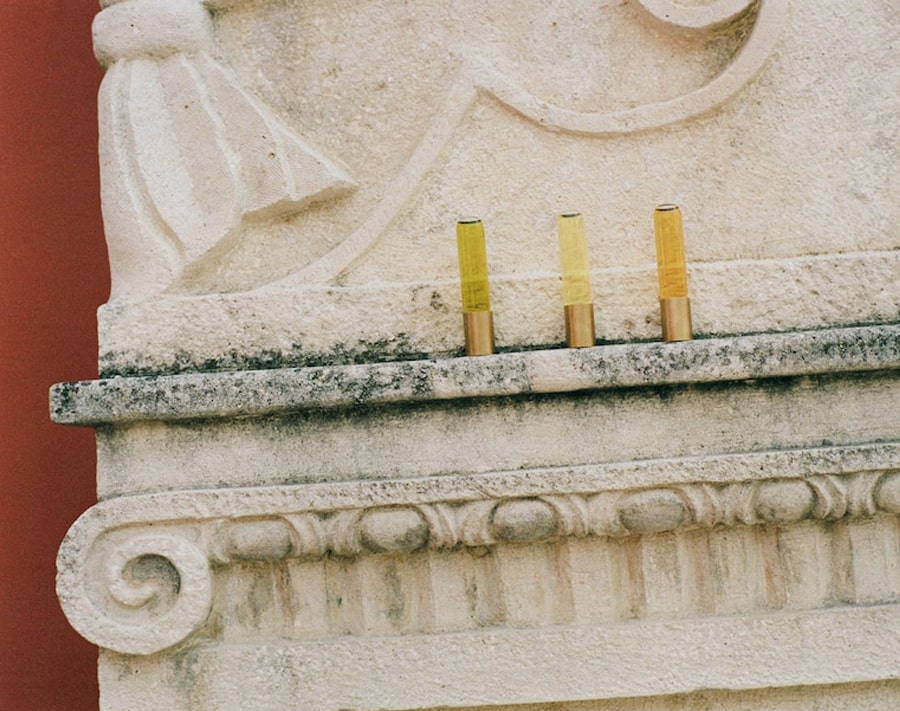 Mary Kate and Ashley continue their olfactory journey with release of new fragrances 
The Olsen twins first released a line of fragrances back in 2013 and named it after their siblings Elizabeth and James, highlighting Nirvana Black and Nirvana White. Today, The Row continues their fragrance offering with the release of R, O, and W, a trio of unisex, hand-blended aromatic oils. 
The R, O, and W were made in collaboration with perfumer Haley Alexander van Oosten, founder of Los Angeles-based fragrance design studio L'Oeil du Vert. L'Oeil du Vert welcomed the collaboration on their Instagram account with a post saying, "Over three years in the making —three oils for two women who work as one. R O & W @therow."
Essence R offers sandalwood joined by fresh tobacco leaves, burnt esfand seeds, and rose. Essence O is concocted with blue water lily, olibanum which is an incense, and Orris; while W features amber, champa, and incense woods. All 7mL scents are offered in a bullet-type encapsulation, roll-on type applicator and retails for $490 for R and W while O is offered at $550.
Visit The Row's website for more info