Fila celebrates 110 years of iconic sports style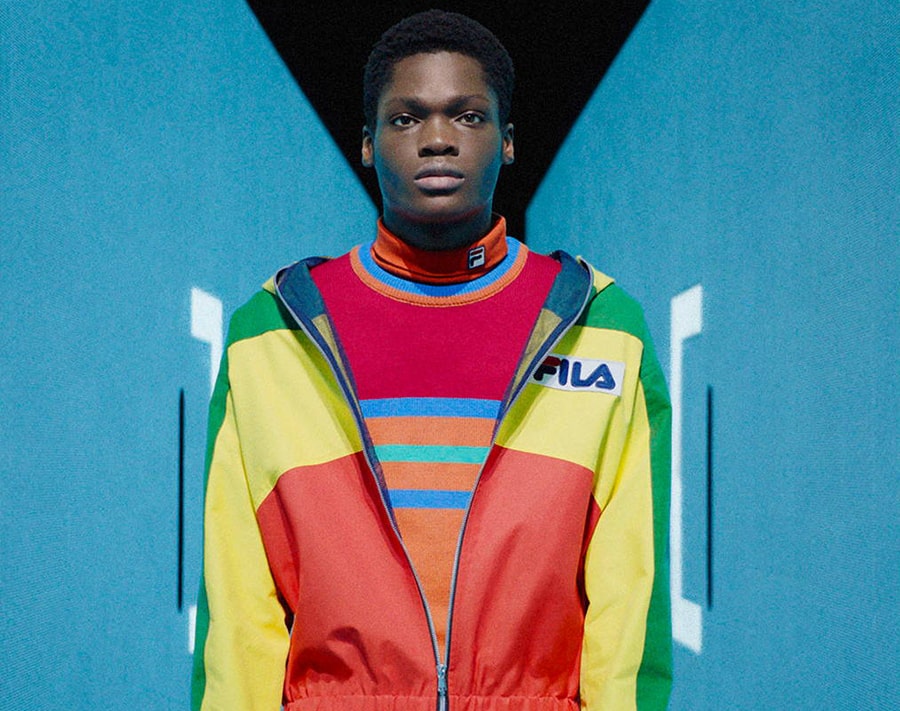 Stylist to the stars Katie Grand creative directs the commemorative collection
For Fila's 110th celebration, the Italian brand revisits the past while reimagining the future. The iconic sportswear brand also taps renowned talents in the fashion industry to reinterpret the house's historic designs to give them a modern update. Taking lead is stylist, journalist, and creative director Katie Grand who gave Fila's designs her contemporary vision.
"Grand explored Fila's rich history in sport and reinterpreted a series of archival styles. The pieces she selected have been reissued and redesigned with a contemporary update," shares Fila on their social. "Items reflect the innovative spirit of Fila, as they tell the story of the brand's epic moments and the legendary individuals who transformed sports and fashion."
Three key pieces are in focus for the 110th anniversary. First is the striped sweater which was inspired by the late '70s Snow Time line. Next are the Argyle Knitwear which took inspiration from Pierluigi Rolando's 1982 drawings, and White Rock Jumper which was worn by Reinhold Messner when he climbed Mount Everest in 1978.
Fila also collaborated with Italian company Acqua di Parma for a special launch of the Arancia di Capri 75 ml. In the collection, it also features the iconic Fila windbreaker which is individually numbered and is a replica of Fila's Aqua style from 1976.
See pieces below: