Craving for Korean flavors? Here's a healthy dish that will satisfy that hunger

Say annyeong to the Yeobo Yeobo grain bowl
If watching the latest episode of "Hometown Cha-cha-cha" or singer Jessica Jung's weekly meal plan made you want to grab a bite of some good Korean cuisine, you're not alone. Sadly, with the ongoing health crisis, our favorite samgyeopsal spots are pushed to close their doors. But that doesn't mean that we should deprive ourselves of Korean flavors. And with our latest find, not only are you satiating thy hunger for K-food but you are also arming your body with nutrients to combat the virus. Prepare your taste buds as the Yeobo Yeobo grain bowl is making a comeback in SaladStop.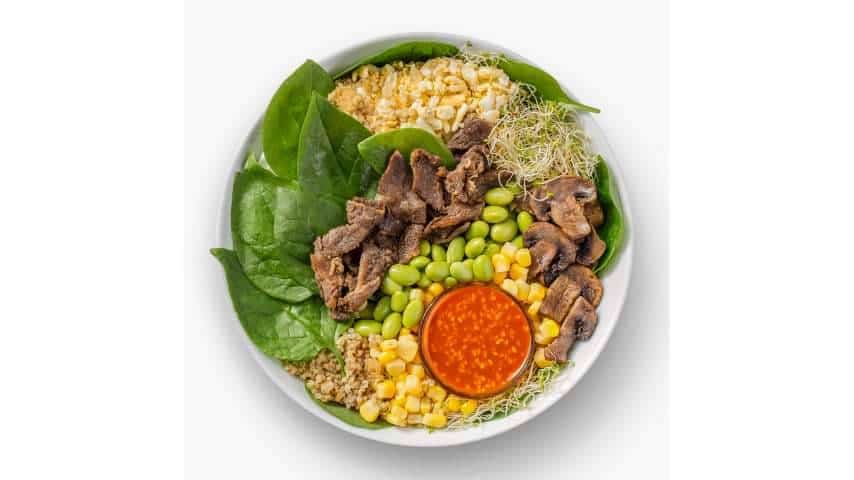 With "yeobo" being a term of endearment in Korean, this grain bowl is the perfect expression of care for you and your loved ones with its warm quinoa, baby spinach, baked mushrooms, edamame, sweet corn, alfalfa sprouts, grated cage-free eggs, topped with beef bulgogi back to the table. Amplifying its K-flavor is its special dressing, Korean Chili Vinaigrette, which is spicy with just a hint of sweetness that perfectly complements the earthy and savory ingredients. The dressing is also made from scratch without any preservatives or artificial coloring.
"As a proponent of a healthy lifestyle, SaladStop gives you a different way to indulge in the flavors of Korea," the brand says. "Not only delicious, it also has a well-balanced composition, offering a good amount of the three main nutrients: carbohydrates, protein, and fat. This Korean-inspired bowl is protein-packed, with one bowl having more than 20 percent of your body's daily protein requirement, fueling your body with the energy you need for the day."
Available for a limited time only, the Yeobo Yeobo grain bowl can be purchased at SaladStop branches in Metro Manila (except SM Megamall) for P395 until Oct. 25, 2021.
Check out @saladstopph on Instagram for more info.
This article first appeared on Manila Bulletin Lifestyle online
Featured image source: Pexels.com